Uncover the allure and impact of the Farmers Insurance Commercial Actor, J.K. Simmons, as he takes center stage in an array of amazing insurance advertisements. This Oscar winner has become the spokesman for auto Insurance, gracing our screens with outstanding ads that both delight and educate.
Get ready to travel through time with us and explore the unforgettable Insurance commercials featuring J.K. Simmons. In this article, we'll take a closer look at some of the most memorable ads that have left a lasting impression
Farmers Insurance Commercial Actor 2023: J.K. Simmons
At 68 years old, Farmers Insurance commercial guy J.K. Simmons is a legend in the world of insurance marketing. He has appeared in many ads as a well-known and admired actor, establishing his reputation as an ambassador of the Farmer's group.
He continues to be adored by viewers all across the world in 2023 thanks to the seriousness and charisma he provides to the advertising campaigns. I personally love his commercials, as they effortlessly blend entertainment with valuable information, making insurance a topic that's both engaging and relatable.
Today, we will explore all of the ads in which he has displayed his talent, and a nostalgic journey through his impressive career.
Additionally, as we go further into this post, we will learn more about his personal life and how his great job history is woven together in an intricate way.
You May Also Like: Progressive Insurance commercial Actors & Salary -2023
Farmers Insurance Commercial "Don't Compromise": Most recent campaign
The company has recently launched a new campaign dubbed 'Don't Compromise,' which stars Simmons as Professor Burke in a recurrent role. This ad attempts to encourage homeowners to make informed decisions, particularly when it comes to insurance and other major purchases.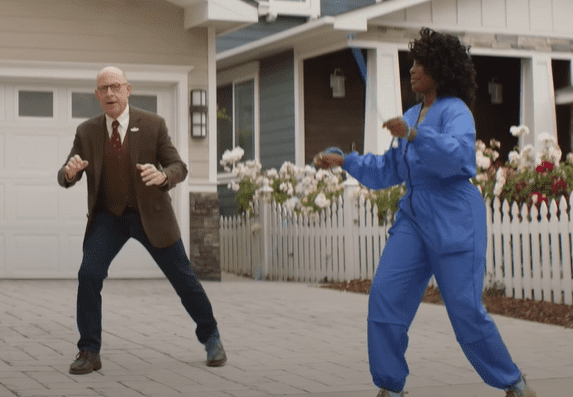 The campaign consists of 16 ad pieces aired across the internet, social media, and television platforms that depict scenarios where compromising should be avoided in a humorous manner. Simmons' long presence in advertisements continues to educate and entertain audiences, solidifying his position as one of the most famous faces in insurance advertising.
Farmers Insurance Commercial cast and Credits
| Role | Name |
| --- | --- |
| Creative Agency | RPA |
| Production | MJZ |
| Editorial | Cut+Run |
| VFX, Finishing | Jogger |
| VFX, Finishing (for 'Winning Time' ad) | Method Studios |
| Color | Company3 New York |
| Audio | Lime Studios |
Let's move on to some of the more famous commercials in which J.K. Simmons has been featured.
Another Ad 'Winning View' Featuring J.K. Simmons
Our adventure begins in 2023 with the latest commercial, dubbed "Winning View." In this ad, a man watching a baseball game is obstructed by a massive cement pillar. J.K., the face of the Farmers group steps in to save the day, emphasizing the necessity of selecting reliable insurance.
The advertisement reminds policyholders that the company provides both quality and savings, making it a winning choice.
You May Also Read: Carshield Commercial Actress
Farmers Insurance campaign: Deep-Sea Driving
The company produced the advertisement "Deep-Sea Driving" starring J.K. Simmons in 2022. The commercial depicts a man gazing at a car immersed in an aquarium. Simmons proposes that the man use Insurance's Policy Perks to acquire a new car replacement.
This advertisement emphasizes the brand's dedication to offering full coverage for unexpected events.
Farmers Insurance's Ad 'Echo'
The "Echo" advertisement debuted in 2021. He appears in this commercial to discuss accident claim forgiveness while investigating a suspicious void on a homeowner's floor.
The advertisement underlines the assurance that Insurance provides to its subscribers, ensuring that their premiums would not rise due to unforeseeable events.
Celebrate with Blue Balloons: J.K. Simmons in 'Nothingversary' Ad
The company debuted the "Nothingversary" ad with J.K. in 2020. In this touching campaign, Simmons sends blue balloons to policyholders on their anniversaries with the company.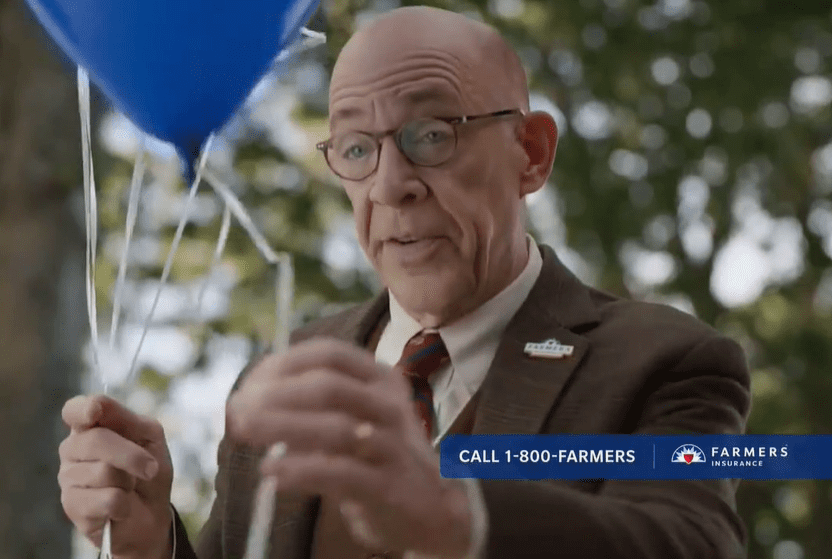 As a Policy Perk, he explains how the company encourages loyalty with a $50 payment to a home's deductible. Blue balloons, on the other hand, are only available to individuals who have kept their policy for a full year.
Read Also: The General Commercial Actress
Farmers Insurance Commercial: "Hidden Drone"
The "Hidden Drone" advertisement debuted in 2019. This campaign depicts an incident in which a drone collides with a car's windshield.
the company, according to Simmons, covers such unexpected catastrophes, highlighting the company's dedication to protecting its clients.
Farmers Insurance: "Hall of Claims Vengeful Vermin"
Farmers Insurance invited us into the "Hall of Claims" with J.K. Simmons in 2018. The advertisement depicts an automobile being bombarded with acorns by enraged vermin.
Farmers Insurance emphasizes their capacity to cover such unusual events, confirming the sense that they've "seen a thing or two."
Another Ad: "Hall of Claims"
He led viewers through the "Hall of Claims" once more in 2017, highlighting an event titled "Swing Set Standoff." This 2015 lawsuit concerned a moose destroying a swing set during a family camping trip.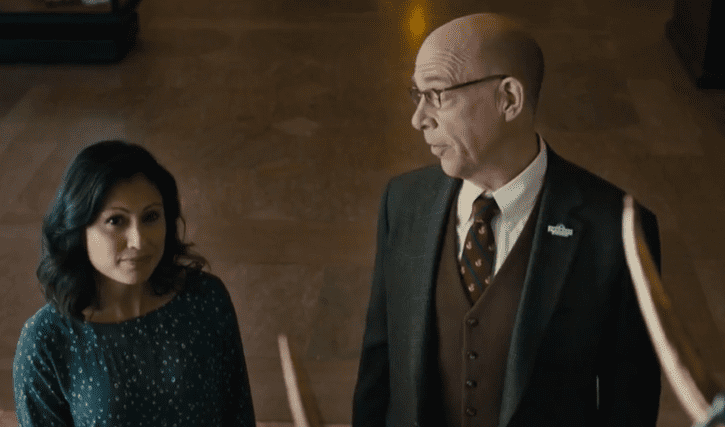 Farmers Insurance's competence in covering a wide range of unexpected situations is highlighted in the advertisement.
TV Ad, 'Artsy: University of Farmers'
He appeared in two company advertisements in 2015. In "Artsy: University of Farmers," Professor Burke uses art-related events to teach how insurance works. In "Firepit: University of Farmers," Professor Burke uses fictional scenarios to show coverage limitations.
These advertisements underscore the significance of complete coverage.
Farmers Insurance Advises in 'Coverage Gaps' with J.K. Simmons
Insurance's "Coverage Gaps" advertisement from 2014 encouraged viewers to become more knowledgeable about their insurance.
The ad warns of potential coverage dangers, such as discovering an unexpected guest dancing in your garage.
You may also love this ad:
Capital One Commercial Actor and Actress
Newday USA Blonde Girl Juliana Folk
Farmers Insurance Ad Smarter Teen Drivers
J.K. Simmons participated in an advertisement in 2013 showcasing the benefits of working with Farmers Insurance.
The commercial implies that having the company makes you knowledgeable about your coverage, even if you're not an insurance expert.
Farmers Insurance Commercial review and People's reaction
Viewers have overwhelmingly positive reactions to the ads starring Simmons. His remarkable performances have impressed audiences, with many praising his ability to bring honesty and charm into the advertisements, promoting trust in the company.
His ability to strike a mix of levity and seriousness keeps the advertisements both enjoyable and informative, which is a rare feat in the world of insurance advertising.
These advertisements' ingenuity has also been greatly praised since they transform everyday circumstances into intriguing and unforgettable stories. The "Hall of Claims" concept, in particular, has been praised for its inventiveness in displaying unexpected events while presenting insurance coverage in a humorous way.
The Farmer insurance advertisements educate viewers
Furthermore, these advertisements educate viewers by effectively expressing the value of comprehensive coverage and simplifying complex insurance ideas. They have succeeded in demystifying insurance and making it more accessible, while also providing vital insights into coverage possibilities.
However, it is crucial to realize that, while instructive and entertaining, these commercials are ultimately promotional vehicles for Farmers Insurance. Some viewers, it's worth noting, have found the continuous subject of unexpected happenings to be slightly repetitious.
Nevertheless, it definitely emphasizes the importance of being prepared for life's twists and turns. It's important to note that insurance coverage varies, so doing research and speaking with an agent to locate the correct policy is still necessary.
In conclusion, the advertisements were successful in both informing and engaging their target audience, making a lasting impression and, most importantly, reminding us all of the significance of having enough insurance coverage.
Now we will move on to his biography, delving deeper into J.K. Simmons' life to gain a more comprehensive understanding of the man behind the iconic Farmers Insurance spokesperson.
J.K. Simmons's Biography, Achievements, career, and Personal Life
Jonathan Kimble Simmons, born January 9, 1955, is a well-known American actor who has made significant contributions to the entertainment industry.
Simmons has etched his name into the annals of cinematic history with a career spanning three decades and more than 200 films and TV episodes to his credit.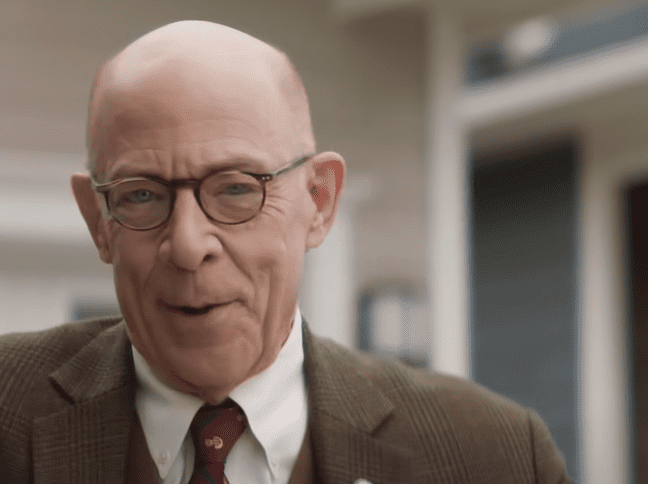 He has not only received countless honors, but he has also established himself in the worlds of superheroes and critically renowned dramas.
Achievements and Awards
Simmons has an Academy Award, a British Academy Film Award, a Screen Actors Guild Award, and a Golden Globe Award in his trophy cabinet. These prizes attest to his remarkable acting abilities.
He was well-known for his appearances in films such as "The Cider House Rules," "Thank You for Smoking," "Juno," "Burn After Reading," "Up in the Air," and "La La Land."
His outstanding performance as the unyielding music instructor in "Whiplash" garnered him an Academy Award for Best Supporting Actor. His ability to move smoothly between genres and characters demonstrates his great range as an actor.
Marvel and DC's Relationship
Fans of comic book adaptations may recognize Simmons as J. Jonah Jameson in the Spider-Man trilogy, a role he reprised in several Marvel-related films, solidifying his place in the superhero cinematic universe.
In addition, he played Commissioner James Gordon in the DC Extended Universe film "Justice League," broadening his comic book experience.
Television and Voice Acting
Simmons' abilities extend to television, where he has appeared in shows such as "Law & Order," "Oz," "The Closer," and "Counterpart." His unusual voice has also been a fixture in ads, most notably as the voice of the Yellow M&M since 1996.
The Theater Industry
Simmons has made his imprint not only on big and tiny screens but also on the stage. He has been on Broadway as Captain Hook in "Peter Pan" and Benny Southstreet in "Guys and Dolls."
Early Childhood and Education:
Simmons was born in Grosse Pointe, Michigan, and attended several institutions before graduating with a music degree from the University of Montana. His acting career began in Seattle, and he eventually made it to Broadway in 1992, where he has left an everlasting impression.
Farmers Insurance Commercial Old Guy: Married Life and Personal Details
J.K. Simmons is married to Michelle Schumacher, and the couple has two children, Olivia and Joe, both of whom have dabbled in acting. Simmons is a die-hard Detroit Tigers and Ohio State Buckeyes supporter.
He also belongs to the men's music fraternity Phi Mu Alpha Sinfonia and was crowned King of Bacchus during Mardi Gras in 2018.
Now that we've learned about Simmons' remarkable career and personal life, let's travel back in time to look at some of the iconic advertisements that have made him a household name.
Conclusion
J.K. Simmons has been the face of Farmers Insurance in a variety of funny and educational advertisements, from restricted views at baseball games to vengeful vermin attacking autos. These commercials not only entertain but also underscore the significance of having adequate insurance coverage for life's unforeseen twists and turns.
One thing has become evident to us over the years: Farmers Insurance and Simmons create a winning combination in the world of insurance advertising.
He is a well-known character for his exceptional acting career as well as his role as the legendary Farmers Insurance spokesperson. His work continues to engage audiences, cementing him as a significant figure in the commercial and entertainment industries.
As we wait for new advertisements, one thing is certain: J.K. Simmons will remain the kind, informative face that reminds us all of the necessity of having adequate insurance coverage.
Source: Farmers Insurance Youtube
FAQs
Who is in the Farmers Insurance commercial?
The actor behind these iconic commercials is J.K. Simmons, known for his versatile acting career.
Who is the older guy on the Farmers Insurance commercial?
J.K. Simmons is an Academy Award-winning American actor known for his versatile career spanning over three decades, including his iconic role as the spokesperson.
How long has J.K. Simmons been the spokesperson for Farmers Insurance?
He has been the face of the company for several years, with his first Farmers Insurance ad appearing in 2010.
What is the latest Farmers Insurance commercial featuring J.K. Simmons?
The latest commercial, released in 2023, is titled "Winning View," and don't compromise.
What is the concept behind the "Hall of Claims" commercials?
The "Hall of Claims" series humorously showcases unexpected and sometimes bizarre insurance claims, highlighting Insurance's ability to provide coverage for unique situations.
Where can I watch Farmers Insurance commercials?
The commercials featuring J.K. Simmons are available on various platforms, including television, YouTube, social media, and the official website, for viewing and enjoyment.
What insurance company has the jingle We Are Farmers?
The jingle "We Are Farmers" is associated with the insurance company Farmers Insurance. group
How old is the guy from the farmer's commercial?
As of 2023, the actor featured in the Farmers Insurance commercials, J.K. Simmons, is 68 years old.
You can read more about Ad actresses at Myfavcelebs.com
Only Natural Diamonds Commercial Girl
New Day USA Girl Blonde-Tatiana Zappardino Biography, Salary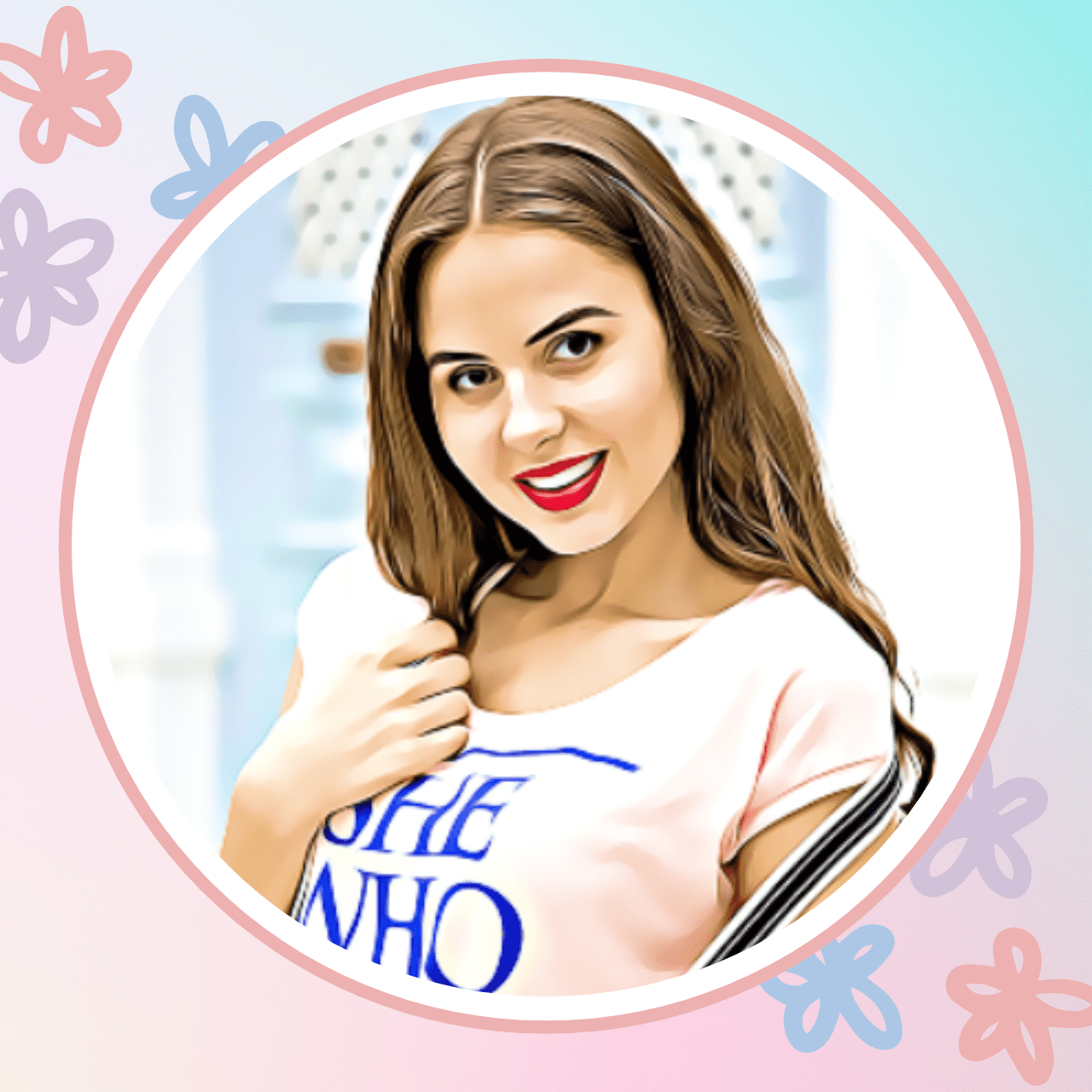 Hello! My Self Olivia Johnson.
I am a passionate writer and love writing blogs. I am also very much interested in the professional world of writing. As of now, I am working for Myfavcelebs.com as a full-time content writer. I have completed my graduation in English Subject and love to read books.
Feel free to comment with your suggestions.
Best Regards
Olivia Johnson ( Author at Myfavcelebs.com)