Today, we will deep dive into the world of The General Commercial Actress Jordana Brewster – uncovering her captivating journey and her role in the iconic ad. In the fast-paced world of television commercials, certain campaigns leave an indelible mark on our collective memory.
Among these is The General's renowned "Stunt Driver" commercial, featuring the exceptional actress Jordana. She is best known for her role as Mia Toretto in the 'Fast & Furious' franchise, where she portrayed a key character in several of the films.
We will not only go into the compelling parts of this classic ad, but also into her interesting life and career. Let's go beyond the glamour of Hollywood and into the core of this enthralling story.
The General Commercial Actress 2023: Jordana Brewster
The General Commercial Actress name is Jordana Brewster. she's a compelling force in the world of entertainment. Jordana was born on April 26, 1980 in Panama City, Panama, and at 43 years old, she continues to enchant our screens with her ability and beauty.
She's known for her diverse roles, but one that has piqued everyone's interest is her participation in "The General Commercial: Stunt Driver." People can't get enough of Jordana , and it's no surprise.
Her presence in the advertisement is electrifying, and she effortlessly embraces the spirit of adventure and resilience.
Jordana Brewster has created "The General ad" a great sensation, from her captivating driving talents to her humorous speech delivery.
But wait, there's more to this story than meets the eye. Let's go into the script of "The car insurance advertisement: Stunt Driver" and discover what makes it so special.
You May Also Like: Newday USA Blonde actress Juliana Folk
The Generalcar insuarnce Commercial: Explanation
The advertisement begins with a dramatic and eye-catching sequence in which she, clad in a sleek black attire, does an adrenaline-pumping stunt in a stunning racing car.
This visually striking montage is intended to capture viewers from the start, highlighting the advertisement's high-energy tone.
The enthusiasm, however, comes to a halt when someone off-camera shouts "Cut!" This interruption indicates that the fire automobile stunt was a planned moment within the ad itself, underlining the production's behind-the-scenes nature.
The General Commercial actor Shaquille O'Neal
The General Commercial actor Shaquille O'Neal, a well-known figure in sports and entertainment who appears in the ad. Shaq jokes with Jordana , telling her, "Jordana, easy on the gas."
This remark implies that Jordana's character is driving recklessly, laying the groundwork for the core issue of safe driving and insurance.
Jordana responds to Shaquille O'Neal
Actress in the general commercial with shaq is Jordana and she responds in a lighthearted tone, "Force of habit." I need to finish this commercial; I guess I'm behind on my payments."
Her humorous remark brings up a common problem shared by many viewers – being late on insurance payments – making the scenario relevant.
Entry of the cartoon military general
In the following scene, a cartoon military general character represents "The Car Insurance." He reassures the audience, adding, "It's okay.
When you need a respite, the General offers you one." This convinces the audience that The auto Car Insurance recognizes life's obstacles and provides payment flexibility.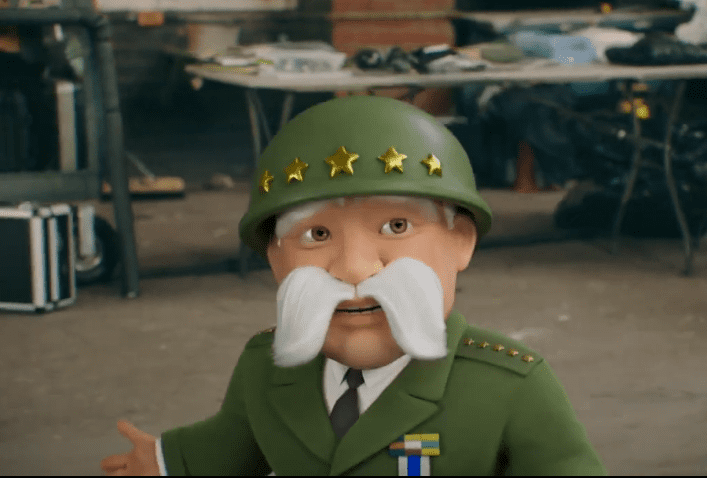 Shaquille O'Neal adds to the conversation, saying, "Yeah, we let you pick your own due date." So you can pay your auto insurance whenever it is convenient for you."
This emphasizes an important feature of The General Car Insurance: the opportunity to select a due date that corresponds to individual financial circumstances, eliminating the stress associated with preset payment schedules.
She adds a bit of levity and excitement by implying that the upcoming scene may take some time before starting on yet another lavish action, this time using a helicopter.
This underlines the notion that life is unpredictable, and The Car Insurance is available to help when the unexpected occurs.
Finally, the cartoon military general character emphasizes at the end of the ad, "For a great low rate, go with The General."
This unique phrase acts as a takeaway for viewers, reminding them of the main benefit of choosing The General Car Insurance – low prices.
In summary, this commercial cleverly uses comedy, relatability, and memorable graphics to convey the message that The General Car Insurance provides its clients with flexibility, understanding, and inexpensive rates, even in the face of unforeseen scenarios.
You May also read: Choice home warranty George Foreman: Protect Your Home
The General Commercial, 'Stunt Driver' Review and People's reaction
The General's 'Stunt Driver' commercial, which stars outstanding actress Jordana Brewster, has sparked a frenzy of interest and adoration among viewers.
Jordana's charming personality and elegant performance have left an indelible mark, and fans can't get enough of her in this action-packed ad.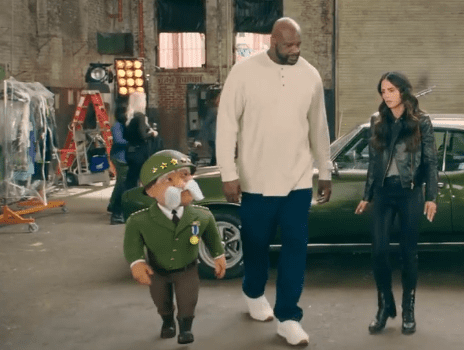 Many have applauded the commercial's blend of nostalgia and beauty, with classic vehicle fans praising the famous Pontiac GTO.
Jordana's diverse career, which includes roles in "Fast & Furious" and "Texas Chainsaw Massacre," has earned her a devoted fan base, and this ad is yet another feather in her cap.
Overall, the commercial was a success in terms of capturing people's attention and admiration.
Read more: Progressive Insurance commercial Actors & Salary -2023
Jordana Brewster's Wiki, bio, Age, early life and Personal life
In a world where stars emerge and fall with each passing season, she has fashioned a timeless history marked by her brilliance, endurance, and unwavering devotion to her craft.
Jordana was born in Panama City, Panama, on April 26, 1980, and her destiny was sealed the moment she breathed her first breath.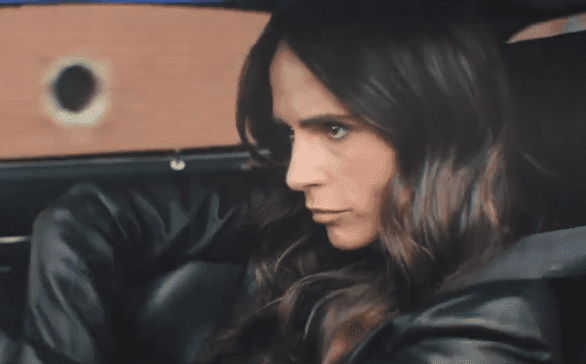 Her mother, Maria Joo, is a Brazilian swimsuit model, while her father, Alden Brewster, is an American investment banker.
Her paternal grandfather, Kingman Brewster Jr., was the President of Yale University as well as the United States Ambassador to the United Kingdom.
Jordana's origins can be traced back to Mayflower passengers William Brewster and Edward Doty, whose pioneering zeal clearly runs through her veins.
Early Life and Education
Jordana spent her childhood traveling from London to Brazil, where she immersed herself in diverse cultures. By the age of ten, her family had settled in Manhattan, New York City.
Before graduating from the Professional Children's School, she polished her wits at the Convent of the Sacred Heart.
Her literary interests and intellectual curiosity led her to Yale University, where she earned a B.A. He earned a bachelor's degree in English literature in 2003.
Jordana's acting career
Jordana's acting career began in the mid-1990s, with her debut appearance in an episode of "All My Children" in 1995.
She rapidly became a familiar face on television because to her recurring role as the rebellious Nikki Munson on "As the World Turns," for which she received a nomination for Outstanding Teen Performer at the 1997 Soap Opera Digest Awards.
However, it was 1998 that marked a turning point in her career. Jordana made her feature film debut in Robert Rodriguez's eerie science fiction thriller "The Faculty," where she played a vindictive cheering captain.
Her performance identified her as a budding Hollywood talent.
Jordan as Mia Toretto in "The Fast and the Furious
Nonetheless, Jordana's career eventually took off in 2001. She took rigorous driving lessons to truly embody the character of Mia Toretto in "The Fast and the Furious," despite not having a driver's license herself.
Her efforts were rewarded, as she won plaudits for her performance in this high-octane action film.
Jordana took a temporary hiatus from acting after her remarkable debut in "The Fast and the Furious," in order to continue her schooling at Yale.
Her passion for the trade, on the other hand, drew her back, and she returned with a vengeance. She starred as a lesbian criminal mastermind in the action comedy "D.E.B.S." and her performances drew a lot of attention.
Her cinematic home became "The Fast and Furious" franchise, and she reprised her role as Mia Toretto in several sequels, including "Fast & Furious 6," "Furious 7," and "F9," which catapulted her to global recognition with its high-speed action and heart-pounding drama.
Jordana's versatility as an actress was evident in a wide range of projects, from the drama "The Invisible Circus" to the chilling horror of "The Texas Chainsaw Massacre: The Beginning," winning her nominations and accolades even in the horror genre.
Jordana television Career
Jordana also created a name for herself on television, starring in "Dallas" and captivating fans as Dr. Maureen Cahill in the action-packed "Lethal Weapon."
Her compelling personality on screen ensured that her star rose further.
Brewster, on the other hand, is more than just an actor; she is an advocate, a change agent, and a power symbol.
Her involvement in projects like the Human Rights Campaign's tribute to the victims of the Orlando nightclub shooting and her work with VoteRiders demonstrate her commitment to making a positive influence in the world.
Jordana's life path has been marked by love, family, and perseverance. Her marriage to film and television producer Andrew Form was a time in her life when she gave birth to two children.
Jordana emerged stronger through life's ups and downs, finally falling in love with ValueAct Capital CEO Mason Morfit.
Jordana Brewster's life : The power of positivity
Brewster's life shows the power of positivity, perseverance, and following one's aspirations.
Her story is far from over, as she continues to light up screens and inspire hearts. She is a name synonymous with talent, grace, and tenacity in the entertainment industry.
General Commercial advertiser: The General Automobile Insurance
The General Automobile Insurance Services, Inc., or simply The General, is a licensed insurance company that specializes in auto insurance.
It is a subsidiary of PGC Holdings Corp. and is well-known for its unwavering commitment to providing insurance coverage to high-risk drivers, who often pay higher premiums.
The General was purchased by American Family Insurance in 2012, however the brand remains distinct.
The General dates back to 1963, when it began supplying insurance under the name Permanent General Agency. Over time, its name was changed to Permanent General Assurance Corporation (PGAC).
It was agreed in 2012 to combine all affiliated enterprises under the same brand name "The General."
Since 2016, Shaquille O'Neal, a former professional basketball player, has sponsored and appeared in multiple advertising for The General, bringing star power to the company.
It is based in Nashville, Tennessee, and operates physical stores in Louisiana as well as internal offices in Arizona, California, Colorado, Florida, Georgia, Ohio, and Texas, among other places.
It has also received recognition for its ad efforts, winning Telly Awards in the Animation category in 2012. In addition, in 2019, it was named a "Great Place to Work."
Conclusion
The General Commercial girl Jordana Brewster and The General's teamwork in the "Stunt Driver" ad is a work of storytelling art in a future where advertising is an art form and skill is recognized.
Jordana's inspirational journey from a diverse upbringing to the bright lights of Hollywood lives on. Meanwhile, it remains dedicated to offering high-risk drivers with insurance solutions tailored to their unique requirements.
She is an intriguing force in the world of entertainment, and The General's unique approach to auto insurance continues to alter the industry, as we celebrate the magic of ads that capture our attention and the individuals who bring them to life.
They serve as a reminder that storytelling transcends screens and can have unexpected consequences in our lives.
FAQs
Who is the actress featured in The General's 'Stunt Driver' commercial?
The actress in The General's 'Stunt Driver' commercial is Jordana Brewster.
What's the concept of the 'Stunt Driver' commercial?
The commercial combines action, style, and insurance messaging as Brewster performs stunts in a classic car.
When was the 'Stunt Driver' commercial published?
When was the 'Stunt Driver' ad published?
What does Shaquille O'Neal say to Jordana Brewster in the commercial?
Shaquille O'Neal tells Jordana, "Easy on the gas."
Why does Jordana Brewster mention being late on her payment in the commercial?
It's a humorous reference to The General's flexibility in choosing payment due dates.
Who is the Cartoon Military General in the ad?
The Cartoon Military General represents The General Car Insurance.
What's the special feature of The General Car Insurance mentioned in the ad?
The General lets you pick your own due date for car insurance payments.
What vehicle does Jordana Brewster fly in during the advertisement?
Jordana flies in a helicopter in one of the scenes.
What is the make and model of the car featured in The General's 'Stunt Driver' commercial?
The car featured in the commercial is a Pontiac GTO from 1969.
Why was the Pontiac GTO chosen for this commercial?
The Pontiac GTO was selected for its classic and iconic status, adding to the nostalgic charm of the ad.
Is the Pontiac GTO considered a classic car?
Yes, the Pontiac GTO is widely regarded as a classic American muscle car.
Does The General Insurance provide coverage for classic and vintage cars like the Pontiac GTO?
The General Insurance specializes in auto insurance, and they may offer coverage options for classic and vintage cars, but specific details would need to be discussed with their representatives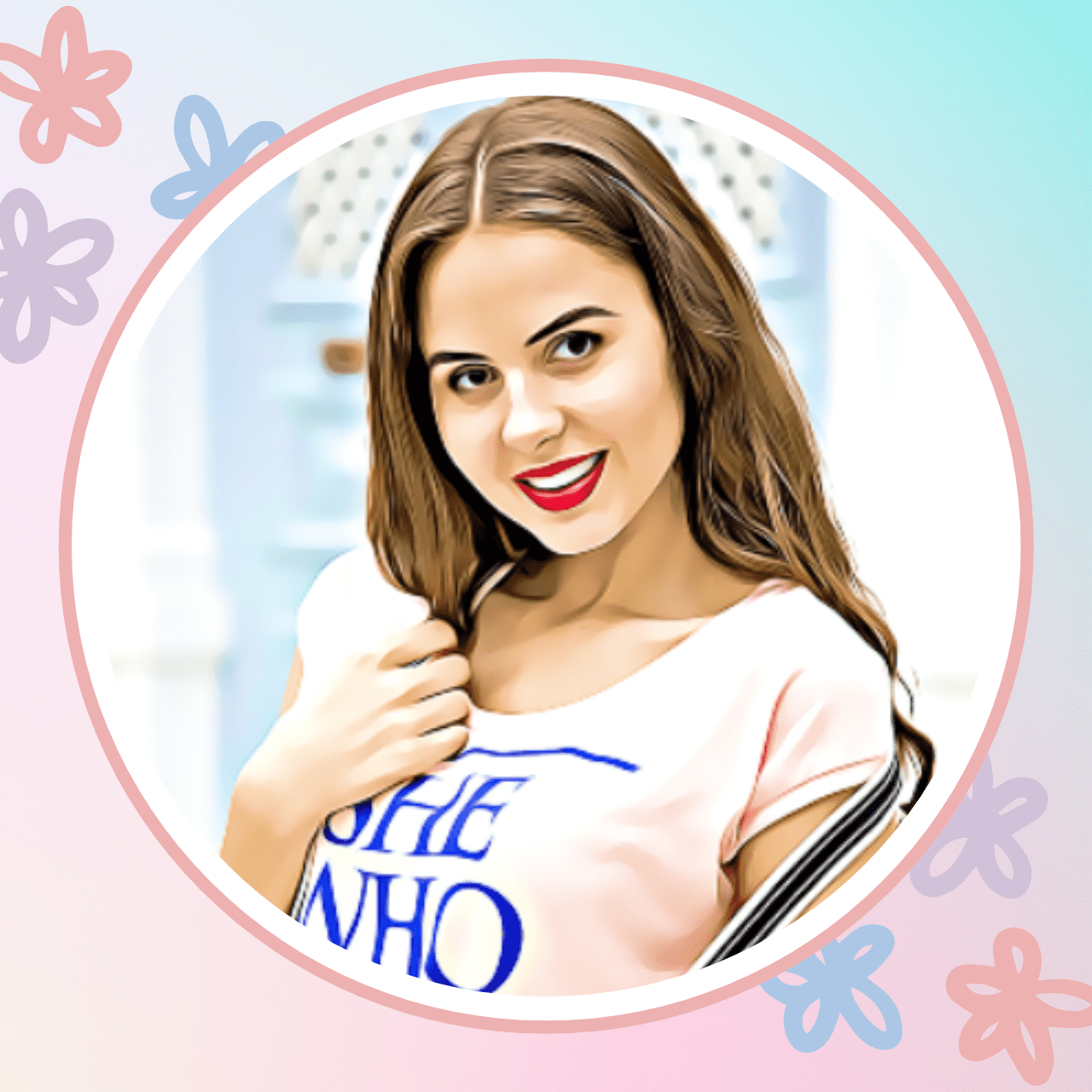 Hello! My Self Olivia Johnson.
I am a passionate writer and love writing blogs. I am also very much interested in the professional world of writing. As of now, I am working for Myfavcelebs.com as a full-time content writer. I have completed my graduation in English Subject and love to read books.
Feel free to comment with your suggestions.
Best Regards
Olivia Johnson ( Author at Myfavcelebs.com)