Get ready to embark on a journey into the realm of Sleep Number Commercial Actress Gabrielle Union. In 2023, the advertising landscape witnessed the captivating allure of this talented girl as she took center stage in Sleep Number's mesmerizing ads, leaving an indelible mark on the industry.
Are you curious about the who is the couple in the Sleep Number commercial? You're not by yourself! Many people wonder. We have the answer for you today. Join us as we decipher the riddle surrounding this dynamic combination and then delve into their personal lives and careers.
The couple featured in the Sleep Number commercial is Gabrielle Union and her husband, Dwyane Wade. They appear together in several Sleep Number ads as part of the "Sleep Next Level" campaign, where they humorously address common sleep-related issues and advocate for the benefits of Sleep Number's smart bed technology.
Sleep Number Commercial Actress 2023: Gabrielle Union
Sleep Number Corporation has been a big participant in the realm of sleep technology, and in 2023, they pushed their advertising game to the next level by including Gabrielle in their advertisements.
The most current advertisement, titled "Next-level Bed: Calm: Save 50% and Home Delivery," debuted on May 30, 2023. This hilarious ad not only features Gabrielle but also her husband, Dwyane, who adds a delightful twist to the story.
She shows the challenges and tribulations of dealing with her husband's nocturnal snoring in this advertisement.
She cleverly compares his snores to the reverberating roar of an enraged rhinoceros, giving the advertisement a fun and human touch. Her husband cheerfully contests her assertion, igniting a fun feud that many couples can relate to.
The couple, however, discovers a solution to their sleep difficulties in Sleep Number's innovative smart bed, which features variable adjustability settings that can assist in addressing issues such as snoring.
You May Also Like: Carshield Commercial Actress
Sleep Number Commercial, 'Next-Level Bed' starring Gabrielle Union and Dwyane Wade
Another ad, which was published on April 25, 2023, once again featured Gabrielle and Dwyane. Gabrielle addresses a larger audience this time, emphasizing the necessity of a restful night's sleep for high-achievers.
She emphasizes that people who make the most of their waking hours should not let distractions such as a snoring companion or circadian rhythm abnormalities interfere with their daily activities.
In this advertisement, Sleep Number's Next-Gen smart bed offers extensive adjustment to ensure comfort for both sleep partners and can also track circadian rhythms via a dedicated app.
Sleep Number Commercial Actor: Dwyane Wade
Dwyane alongside his wife, Union, is not just a recognized former professional basketball player, but also a captivating and engaging presence in the world of Sleep Number advertising.
While his basketball career is well-established, his involvement in Sleep Number's advertising efforts has revealed a new side of him. Wade, famed for his on-court brilliance and leadership, lends his trademark charm and wit to the Sleep Number advertisements.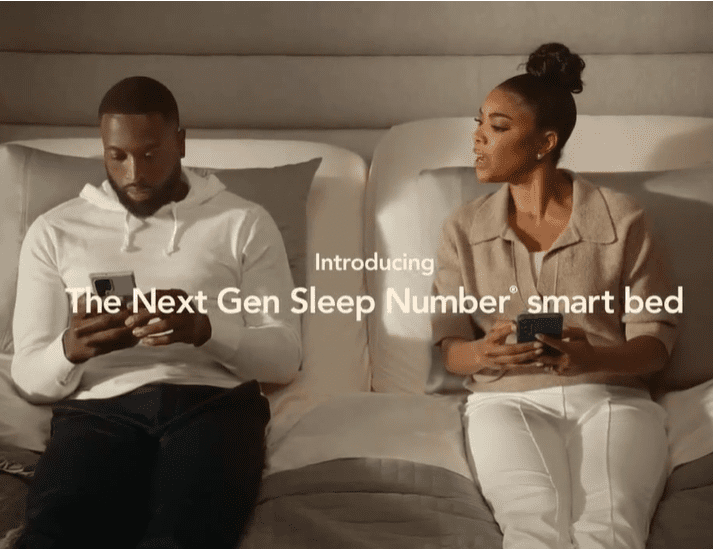 In these advertisements, his collaboration with Gabrielle adds a touch of realism and relatability as they comically traverse the common issues of sleep quality.
Wade's participation in Sleep Number commercials demonstrates the brand's dedication to encouraging healthier sleep for everyone, including the busiest and most successful people.
Sleep Number Commercial Actor's shift from the court to the bedroom underscores his adaptability and ongoing public presence, making him a compelling figure not only in sports but also in the worlds of sleep technology and wellness.
Read more Like this: Newday USA Blonde Girl Juliana Folk
Sleep number commercial couple Gabrielle Union and Dwyane Wade's Quality Sleep Advocacy
Sleep Number Corporation (Nasdaq: SNBR) launched a brand positioning campaign called "Sleep Next LevelTM." This strategic push featured Gabrielle and Dwyane as commercial faces, signifying a key collaboration between Sleep Number and the prestigious creative firm 72andSunny.
The "Sleep Next Level" campaign promotes taking control of one's sleep by utilizing Sleep Number's cutting-edge smart bed technology. She and her husband speak passionately about the importance of Sleep Number's smart beds in achieving greater sleep quality.
The campaign involves a series of cinematic productions designed for different platforms, each highlighting the distinct benefits and features of the next-generation Sleep Number smart bed.
These intelligent beds are designed to adapt to individual sleep habits, providing an individualized sleeping experience.
The campaign demonstrates that everyone's sleep needs are unique and can change over time owing to a variety of variables such as pregnancy, injury recovery, aging, or everyday activities.
Kevin Brown, Executive Vice President and Chief Marketing Officer at Sleep Number, underlines the transformative power of quality sleep in improving performance across a variety of life areas.
The campaign's ultimate purpose is to motivate people to reach their best potential by utilizing Sleep Number's smart bed technology.
Sleep Number and 72andSunny's Successful Collaboration
Sleep Number and 72andSunny, a creative firm known for its successful NFL campaigns and long-standing connection with Sleep Number, collaborated on the "Sleep Next Level" campaign.
Since 2018, Sleep Number has been the NFL's Official Sleep and wellness Partner, and 72andSunny has played an important role in the success of many NFL-centric projects.
Furthermore, Sleep Number and 72andSunny are hard at work on a dedicated NFL campaign that will debut during the 2017 NFL season.
Sleep Number: Improving Lives with Innovative Technology
Sleep Number Corporation is a well-known health technology firm known for its cutting-edge smart beds. These beds combine physical and digital aspects to create a personalized and adaptive sleeping experience.
The company's overarching objective is to improve people's lives through improving their sleep quality. Sleep Number has formed alliances with renowned sleep and health institutions to advance research in this area.
Sleep Number has a unique business concept that promotes societal health and well-being through improved sleep. Their retail offers include both online and in-store options, appealing to a wide range of consumer interests.
Sleep Number is completely committed to providing tailored sleep experiences that enrich the lives of their clients, and they have a dedicated workforce of 5,000 specialists.
You may also love this: Nissan Rogue Commercial Actors 2023: Look at the cast [New]
Sleep Number Commercial Cast
The Sleep Number Commercial Cast features the talented actress Gabrielle Union and her husband, retired NBA star Dwyane Wade. She is celebrated for her extensive film and television career, and Dwyane, a legendary basketball player with multiple NBA championships, joins forces in Sleep Number's advertising campaigns.
They humorously address common sleep-related issues and advocate for the advantages of Sleep Number's cutting-edge smart bed technology.
Agency Collaborations
| Agency | Role |
| --- | --- |
| Creative Agency | 72andSunny New York |
| Media Agency | Horizon Media |
| Production Company | PRETTYBIRD |
| Editorial | Arcade |
| Post Production | ARTJAIL |
| Color | Blacksmith |
| Music | Human |
| Sound Design & Mix | Lime Studios |
Source: https://www.businesswire.com
Together, this talented cast and the collaborative efforts of various agencies have contributed to Sleep Number's engaging and memorable advertising campaigns, emphasizing the importance of quality sleep in people's lives.
Sleep Number Commercial Girl Gabrielle Union's Biography
She was born on October 29, 1972, to Theresa (née Glass), a phone company manager and social worker, and Sylvester E. Union, a military sergeant.
Her mother instilled in her a sense of independence and a global viewpoint as she was reared in a Catholic household.
Her childhood in Pleasanton, California, exposed her to variety from a young age, with her family attending a gay pride parade when she was just eight years old.
She excelled as a student-athlete at Foothill High School, where she participated in varsity soccer, track, and basketball. Notably, she was in a relationship with fellow student and current Dallas Mavericks head coach Jason Kidd.
Personal life
Gabrielle was deeply affected by her parent's divorce after 30 years of marriage. She appreciated her parents' handling of their divorce and subsequent transition into a blended family, always prioritizing and involving their children as little as possible.
Union struggled with colorism-related self-esteem difficulties as one of the few African-American youngsters in her environment. She admitted that she used to think "blonde was the ideal of beauty" and struggled with her self-image.
During the summer before her sophomore year of college at UCLA, Gabrielle experienced one of the most crucial occurrences of her life.
She was attacked and raped at gunpoint while working at a Payless shoe store when she was 19 years old.
Union attributes her survival to lessons she learned from watching Oprah Winfrey's talk program.
She later won a negligence lawsuit against Payless, arguing that the business neglected to notify employees about the assailant.
Gabrielle earned a bachelor's degree in sociology from UCLA, demonstrating her perseverance and endurance in the face of adversity.
Breakthrough and Early Career
Her acting career began with modest roles, with her first audition for "Saved by the Bell." She appeared in several television shows, including "Star Trek: Deep Space Nine," "Moesha," "Sister, Sister," "Smart Guy," and "7th Heaven." She also made an unforgettable appearance on "Friends."
Her film credits include appearances in teen films such as "She's All That" and "10 Things I Hate About You." Her participation in the teen film "Bring It On" in 2000, however, represented a watershed moment in her career.
The success of the film catapulted Gabrielle into the spotlight, confirming her as a gifted actress with enormous potential.
Her career flourished as she landed roles in romantic comedies, action pictures, and drama series. Notable movies include "The Brothers," "Deliver Us from Eva," "Bad Boys II," "Cradle 2 the Grave," "Cadillac Records," "Top Five," as well as "Breaking In."
Television Career
Gabrielle's television career took off once she landed a role in the medical drama "City of Angels" in 2000. She then became well-known for her depiction of Mary Jane Paul in the drama series "Being Mary Jane," which aired from 2013 to 2019. Her powerful performance garnered her an NAACP Image Award.
She debuted in the criminal genre in 2019 with "L.A.'s Finest," a series that drew attention for its action-packed plot and her dynamic collaboration with Jessica Alba.
Gabrielle has been an outspoken supporter of several issues outside of her acting career. She has utilized her position to advocate for LGBTQ+ equality, support women's health projects, and raise awareness about violence against women. Her efforts, along with those of her husband, Dwyane, were acknowledged with the NAACP Image Awards' prestigious President's Award.
Gabrielle Union's as an Author
Gabrielle Union's abilities go beyond the screen; she is also a published author. She has written two memoirs, "We're Going to Need More Wine" (2017) and "You Got Anything Stronger?" (2021), in which she relates her life experiences, hardships, and achievements frankly.
In addition to her memoirs, has written two children's novels, "Welcome to the Party" (2020) and "Shady Baby" (2021), which have been favorably appreciated by young readers and their families.
Influence and Notoriety
Union's social effect goes beyond her artistic and intellectual talents. Her commitment to major social concerns has won her a spot on Time magazine's list of the world's 100 most influential people in 2020.
Her advocacy and capacity to affect positive change have struck a chord with a large number of people, making her a role model for many.
Conclusion
She debuted as the featured talent in Sleep Number's advertising campaigns in 2023, bringing her charisma and ability to the field of sleep technology. Her collaboration with Sleep Number in the "Sleep Next Level" campaign emphasizes the significance of good sleep as well as the creative solutions provided by Sleep Number's smart beds.
Gabrielle Union's varied career in acting, lobbying, and literature has established her as a renowned figure in both the entertainment and social activist worlds. Her transformation from a bright young actor to a respected campaigner and author demonstrates her endurance, fortitude, and dedication to making a good difference.
Her appearance in Sleep Number commercials serves as a reminder of the value of a good night's sleep and the role technology can play in achieving it, while she continues to inspire and delight audiences worldwide. Union's light shines brilliantly in the realm of sleep, as it does in real life.
So, it was one of the most popular commercials in the world, hope you liked it, and do not forget to share it with your friends and family.
Here is the company's YouTube channel you can watch more videos to learn the features of the new sleep number bed and ads.
FAQs
What is Gabrielle Union's role in Sleep Number ads?
She is the leading lady in the Sleep Number ad, showcasing Sleep Number's smart bed technology.
What is the Sleep Number bed commercial about?
The Sleep Number Bed commercial promotes smart bed technology and addresses common sleep-related issues.
Who is the actress in the Sleep Number bed commercial?
The actress in the Sleep Number bed ad is Gabrielle Union
Who are the actors in the Sleep Number bed ad?
The actors in the Sleep Number Bed commercial are Gabrielle Union and Dwyane Wade.
Who is the couple in the Sleep Number commercial?
The couple in the Sleep Number ad is Gabrielle Union and her husband, Dwyane Wade. They are real husband and wife.
You can read more about Ad actresses at Myfavcelebs.com
Only Natural Diamonds Commercial Girl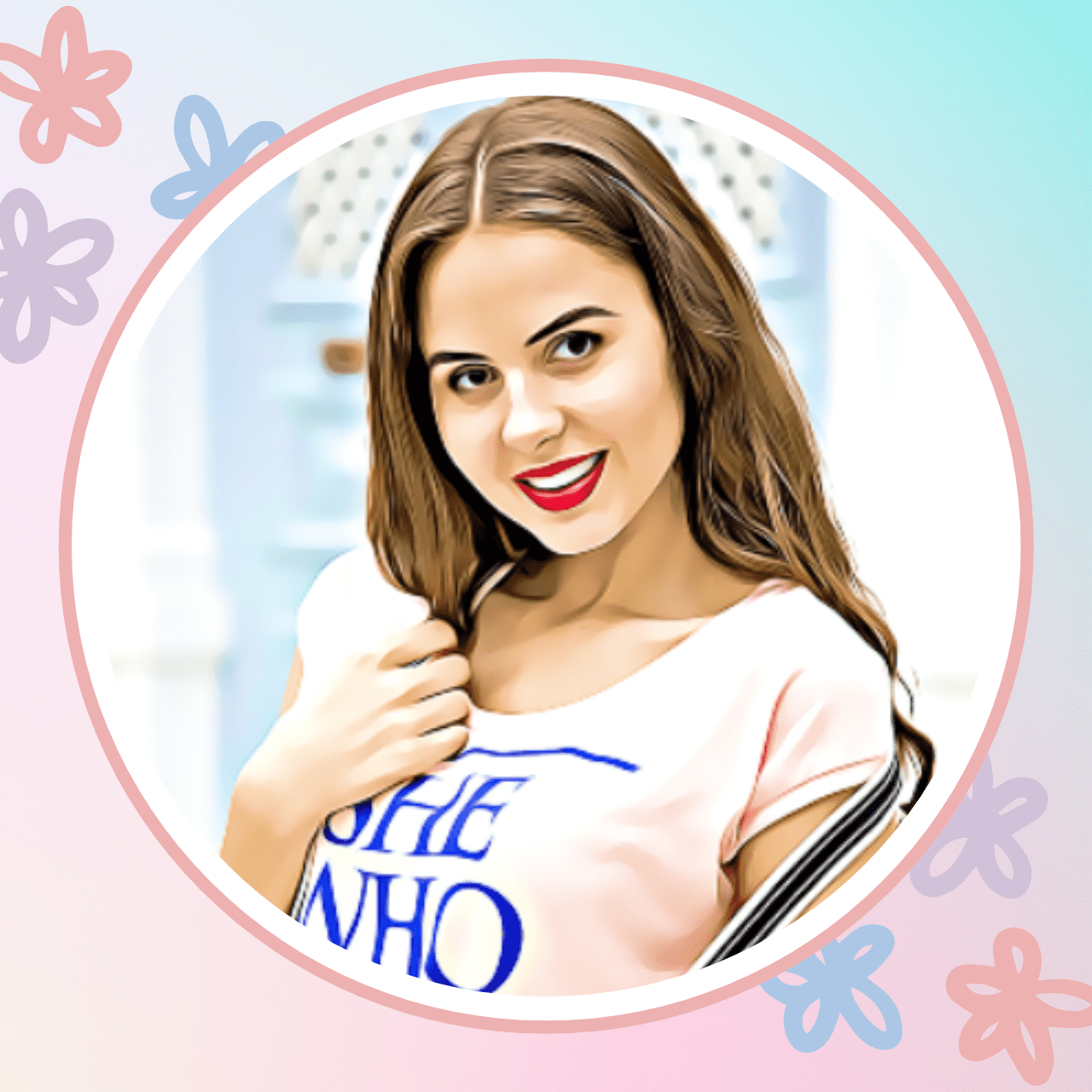 Hello! My Self Olivia Johnson.
I am a passionate writer and love writing blogs. I am also very much interested in the professional world of writing. As of now, I am working for Myfavcelebs.com as a full-time content writer. I have completed my graduation in English Subject and love to read books.
Feel free to comment with your suggestions.
Best Regards
Olivia Johnson ( Author at Myfavcelebs.com)