Progressive Insurance commercial actors are Reginald VelJohnson, Bill Glass, Terrence Terrell, Brian Stepanek, Baker Mayfield, Jim Cashman, Paul Mabon, and Regan Burns.
Progressive commercial actors make their campaigns very attractive and entertaining. Thanks to their memorable characters, Progressive has become one of the most visible corporations in advertising. Check out our article to learn more about the actors behind these iconic ads for progressive insurance and also explore salary.
Progressive Insurance commercial actors 2023
Here is the list of the best Progressive commercial actors (male) and their biography.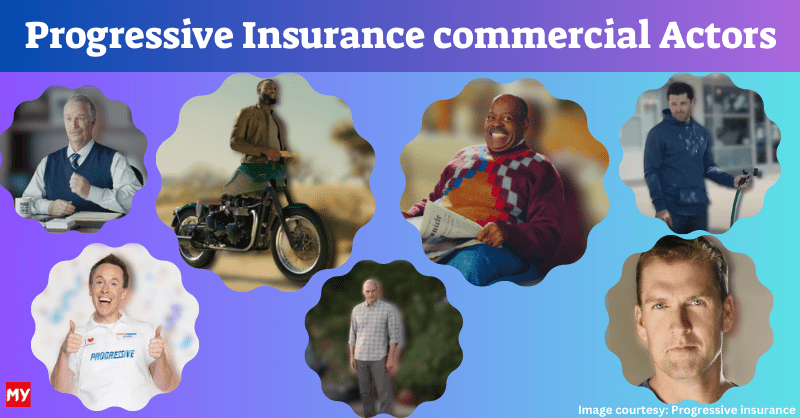 Reginald VelJohnson
Bill Glass
Terrence Terrell
Brian Stepanek
Baker Mayfield
Jim Cashman
Paul Mabon
Regan Burns
Now we will see Explore all actors and their roles in the Progressive Insurance commercial.
Reginald VelJohnson as 'TV Dad' in Progressive Commercials 
Reginald VelJohnson, an accomplished American actor with more than 40 years of experience in the entertainment world, stars as the lead in the Progressive ads for the TV Dad SitCom of 2023.
He has become a familiar face over the years, having played various roles in popular films and television series. Most notably, he is recognized for his unforgettable performance as Dad Carl in the cherished SitCom Family Matters, which ran for nine seasons from 1989 to 1998. Additionally, for those who enjoy action-packed movies, VelJohnson may ring a bell as Sgt. Al Powell in both Die Hard and Die Hard 2.
He also appeared in smaller parts in the 1984 film Ghostbusters, 1986's Crocodile Dundee, and 1989's Turner & Hooch.
You can read more about Tv Dad Commercial actor Reginald VelJohnson.
Progressive commercial actor Dr. Rick: Bill Glass
Progressive commercial actors "becoming your parent "featured Bill and he is a multi-talented American actor who has established himself in the entertainment business. He was born on October 13, 1944, in Arlington Heights, Illinois, in the United States.
His appearances in well-liked television programs and motion pictures, such as Wedding Band (2012), Justified (2010), and Roswell (1999), are what made him most famous. He did, however, become well known for playing Dr. Rick in the insurance ads for Progressive Corporation.
Glass plays the self-help guru Dr. Rick, who advises first-time homebuyers on how to avoid following in their parent's footsteps.
He has emerged as one of the most adored performers in the cast of the Progressive ads thanks to his charming personality and kind demeanor. He is well-liked by his audience thanks to his funny commentary and intelligent counsel.
Bill has achieved success in both films and television in addition to his ads accomplishment. He was a cast member of the 2010 television series Justified, which received rave reviews. However, he gained the most notoriety for his role as Dr. Hardington in the 2012 film Wedding Band.
Bill has made immeasurable contributions to the entertainment industry over the course of a long and successful career. His endearing character and captivating performances have enthralled audiences for decades, and his legacy will endure for a very long time.
Bill Glass Wiki, Age, and biography
| | |
| --- | --- |
| Birth Date | October 13, 1944 |
| Birth Place | Arlington Heights, Illinois, USA |
| Occupation | Actor |
| Known for | Wedding Band (2012), Justified (2010) and Roswell (1999) |
| Character | Dr. Rick in Progressive Corporation Insurance Advertisements |
| Personality | Humorous |
| Recurrence | One of the most recurrent actors in Progressive Commercial Cast |
| Role | Classical Parental-Life Coach |
| Notable Work | Justified (2010), Wedding Band (2012) |
Motaur in Progressive commercial: Terrence Terrell
Few performers have influenced ad acting as much as Terrence Terrell has. The Emmy Award winner has gained a lot of admirers for his portrayal of the mythical being Motaur in Progressive's motorcycle insurance commercial. Terrence, however, had to overcome certain obstacles to reach this stage.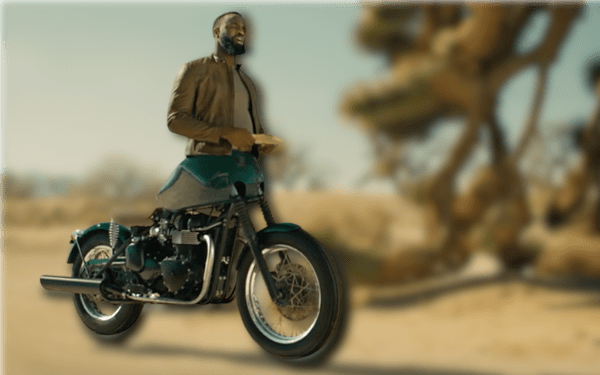 Terrence has always had a passion for the entertainment industry. He was born and raised in Cleveland, Mississippi. As a child, he would perform for any audience members, and as he grew older, he began to pursue his passion for acting and writing. But along the way, he ran into trouble in the form of bullying.
Later on, Terrence would draw inspiration for his writing, particularly "The Shes," his most well-known work. He didn't, however, stop there. He also established the anti-bullying organization iCrownedMe and a support system for those who have been bullied.
When Progressive was creating their motorbike insurance campaign, they were drawn to Terrence's talent and passion. They were trying to find a method to relate to motorbike riders and demonstrate that they recognized the special relationship that exists between riders and their vehicles. Motaur was born there, too.
Motaur in insurance company Commercial
Motaur is an odd and fascinating monster that combines a man's head and upper torso with a motorcycle's chassis. And since Terrence has brought him to life on the screen, he has gained instant fame. The interactions of the main character with other people—both on and off the road—emphasize the tight bond between riders and their bikes.
However, Terrence's accomplishments go beyond Motaur. His vast list of acting credits includes appearances on well-known shows including "Criminal Minds" and "Modern Family." And his writing continues to captivate readers; "BLACKY" and "The Shes" have received praise from critics.
Terrence has maintained his humility and gratitude for the opportunities that have been offered to him throughout it all. He is a rising star in the entertainment sector and a strong voice in the battle against bullying thanks to his talent, commitment, and inventiveness. There is no doubt that Terrence Terrell will continue to enthrall audiences and motivate others to chase their aspirations as his career develops.
Baker Mayfield in progressive commercial
The advertisements for Progressive company Insurance featuring Baker Mayfield, the former quarterback for the Cleveland Browns, have helped him gain widespread recognition. The wacky and personable tone of the "At Home with Baker Mayfield" campaign has made it a favorite among fans.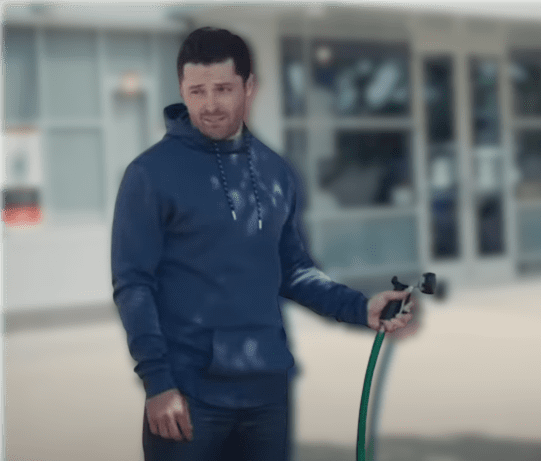 Baker's performance in his first NFL season and his inherent charisma attracted the attention of Progressive's ad execs, and the rest is history. In a number of ads, Mayfield served as the insurance company's spokesperson and occasionally deviated from the script to record impromptu lines.
He doesn't only do the advertisements for the money; he enjoys shooting them. In the advertisements, he and his wife Emily Wilkinson portray suburbia homeowners. The Cleveland Browns' home stadium, EnergyFirst Stadium, serves as their residence in the ads.
According to his biography, Mayfield is a gifted quarterback who was chosen first overall by the Cleveland Browns in the 2018 NFL Draught and won the Heisman Trophy as a senior in college.
Baker Mayfield Wiki and biography
| Name: | Baker Reagan Mayfield |
| --- | --- |
| Born: | April 14, 1995 |
| Birthplace: | Austin, Texas, USA |
| Position: | Quarterback |
| Teams: | Texas Tech, Oklahoma, Cleveland Browns, Carolina Panthers, Tampa Bay Buccaneers, Los Angeles Rams |
| College: | Oklahoma |
| Achievements: | Heisman Trophy (2017), 2018 NFL Draft first overall pick |
| High School: | Lake Travis High School |
| High School Achievements: | 2011 4A State Championship |
| Stats: | 6,255 passing yards, 67 touchdowns, and 8 interceptions in high school |
| Records: | Set rookie quarterback record for passing touchdowns |
| Notable Moments: | Ended a 19-game winless streak for the Cleveland Browns in his debut |
| Successful Season: | Led the Browns to their first playoff appearance since 2002 and victory since 1994 (2020) |
| Controversies: | Had conflicts with Browns management, traded to the Carolina Panthers in 2022 |
| Released by: | Carolina Panthers (2022) |
| Signed by: | Los Angeles Rams (2022) |
Progressive Actor Jamie: Jim Cashman
Jim Cashman is a well-known actor and writer who was born in Las Vegas, Nevada, in 1974. He is most known for playing Jamie in Insurance TV advertisements. Even though the cast of the advertisement frequently changes, his depiction of the character has made him an indispensable component.
Jim has been in the role for more than six years thanks to his acting prowess and talent, and he has established himself as one of the most recognizable figures in the advertising industry.
| | |
| --- | --- |
| Born | October 2, 1974 |
| Birthplace | Las Vegas, Nevada, USA |
| Occupation | Actor, Writer, Comedian |
| Spouse | Michelle Noh |
| Marriage Date | November 15, 2003 |
| Notable Roles | Jamie in Progressive Insurance TV Commercials |
| Notable Works | The Groundlings, The Boss |
| Writing Partner | Mitch Silpa |
| Trivia | Active member of the Ace Tomato Company trivia team |
| | Company member of LA's famed Groundlings Comedy Theatre |
Jim As a Writer
Jim is an accomplished writer in addition to being an actor. He contributed to the writing and creation of the renowned comedy program The Groundlings. Jim developed his writing and acting abilities as a company member of LA's renowned Comedy Theatre, which helped him land parts in prestigious shows like The Boss.
His work where he demonstrated his talent to audiences, shows that he can compose witty and humorous content. Jim has a love for writing that goes beyond humor. He actively participates in the Ace Tomato Company trivia team, demonstrating his love of information and education.
He has been able to demonstrate his wide range of interests and depth of knowledge about numerous topics by creating trivia questions for the team.
Jim collaborated with Mitch Silpa
Jim has also worked with Mitch Silpa, another gifted writer, to produce engaging and amusing content. Their collaborative writing has produced some amazing material that highlights their originality and distinctive writing approaches. Jim is a multifaceted performer in the entertainment industry thanks to his acting and writing abilities.
Jim has a personal life that he values in addition to his career. Since November 15, 2003, he has been wed to Michelle Noh, and their union has endured. His moral fiber and principles are demonstrated through his devotion to his family and profession.
Brian Stepanek in progressive commercial
American actor and filmmaker Brian Stepanek is known for his versatility and ability to fascinate audiences. Brian is best recognized for playing Bob in Progressive advertisements, but he has also established himself in the entertainment world through parts in well-liked films and TV shows.
He is praised for his comic timing and his ability to give his characters life. Brian began his career in the performing arts as a theatre actor after being born on February 6, 1971, in Cleveland, Ohio.
His portrayal in "Me and My Girl" led to him winning the 1998 Joseph Jefferson Award for Best Actor in a Principal Role in a Musical. Brian has a great career as a voice actor in addition to performing.
Since their 2002 wedding, he and Parisa Yazdanfar have been parents to three kids.
| Name | Brian Stepanek |
| --- | --- |
| Date of Birth | February 6, 1971 |
| Place of Birth | Cleveland, Ohio, USA |
| Profession | Actor, Director, Voice-over artist |
| Spouse | Parisa Yazdanfar (married since 2002) |
| Children | 3 |
| Known for | Progressive commercials, The Suite Life |
| Awards | 1998 Joseph Jefferson Award for Actor in a Principal Role in a Musical |
Paul Mabon (Alan in Progressive Commercial)
Paul Mabon is a powerful actor who shouldn't be taken lightly. His life has always included Chicago's thriving theatre community because he was born and raised there. His father, Paul Mabon Sr., was a successful actor and instilled a passion for the business in his son.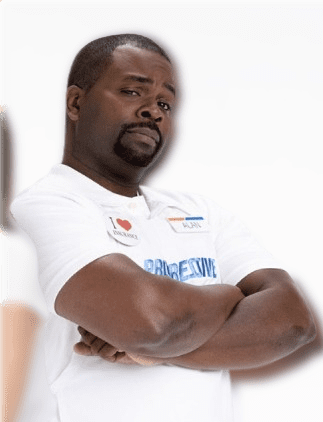 Paul continued to hone his acting abilities after relocating to Los Angeles to pursue his aspirations of appearing on both the big and small screens.
He performed in larger-scale theatre performances, sketch comedy groups, TV shows, and even regional and worldwide TV ads. Paul is a versatile actor who can effortlessly fit into any part.
Paul is a gifted poet in addition to being an actor. He even appeared in Russell Simmons Presents Def Poetry's sixth season, demonstrating his passion for the genre.
Paul was granted a lifetime membership to The Actors Studio because of his hard work and talent. This is one of his most notable achievements and a demonstration of his acting prowess.
Paul is now using his skills in the business sphere. He is assisting in expanding the audience for advertisements as one of the most recent actors in the field, especially since more companies are actively introducing their services. He gives ads life and transforms it into an experience rather than merely a commodity because of his innate ability to connect with the viewer.
The table below highlights some of the significant milestones in Paul Mabon's life:
| | |
| --- | --- |
| Birthplace | Chicago, Illinois |
| Acting Skills | TV shows, sketch comedy troupes, national and international TV commercials |
| Poetry Skills | Featured in Season V of Russell Simmons Presents Def Poetry |
| Membership | Lifetime membership in The Actors Studio |
In conclusion, Paul Mabon is an accomplished actor who brings his natural talent to every role he plays. From his roots in the Chicago theater scene to his membership in The Actors Studio, Paul has continued to grow and develop his craft.
As he brings his skills to the commercial world, he is helping to give a wider reach to the industry and bring more life to the screen.
Regan Burns in Progressive commercial
Regan is another well-known actor for his work in advertisements. He is the actor who plays Rodney in the Progressive advertisement, and he has received a great deal of appreciation for his work there. Because of his background in business, the public loves the Rodney persona.
Regan Burns Biography
Regan, an American comedian, actor, and filmmaker, is well-known for his work in the entertainment industry. He was born on June 14, 1968, at Fort Benning, Georgia, and has been employed for more than 20 years. He has gained a lot of admirers for his charming disposition and tall 6′ 2″ (1.88 m) frame.
| | |
| --- | --- |
| Date of Birth | June 14, 1968 |
| Place of Birth | Fort Benning, Georgia, USA |
| Occupation | Actor, Director, Comedian |
| Known For | Supernatural, God Bless America, |
| | How I Met Your Mother, Progressive ads |
| Spouse | Jennifer Burns |
| Children | 2 |
| Height | 6′ 2″ (1.88 m) |
Career
He is a multitalented person who has experience in a variety of areas of the entertainment business. He started out as a comedian and quickly rose to prominence in the stand-up comedy community. He then continued working in television and film, where he became known for his acting abilities.
One of his most memorable television performances was his part as Dr. Gaines in the hit series Supernatural. Additionally, he has made appearances in popular television programs like The Middle, How I Met Your Mother, and The New Adventures of Old Christine. God Bless America, iSteve, and Crackerjack are among the films he has appeared in.
Apart from his acting career, he is also a talented director. He has directed several projects, including the TV series The Simple Life and the movie The Snake King's Child.
Personal Life
Since December 12, 1995, Regan has been married to Jennifer Burns. Together, they are parents to a son and a daughter. He enjoys playing basketball and golf in his spare time and is a devoted sports fan.
Progressive insurance commercial actors salary
Actors are one of the most crucial components in the entertainment industry for producing fascinating content that can draw sizable audiences. Actors are continuously in demand to portray various roles and give fascinating performances in blockbuster films, television programs, and even commercial advertising.
So today we'll share the actors' salaries from the Progressive campaign.
The character "Flo" from Progressive that Stephanie Courtney portrays in their ads brings in $1 million annually. Long-term character actors frequently wind up negotiating a separate contract with the brand outside of the standard SAG-AFTRA union pay standards.
However, other progressive commercial actors and actresses salaries may vary.
Faqs
Who are some of the male actors in Progressive Insurance commercials?
Some of the male actors in the Progressive campaign include Bill (Dr. Rick), Terrence Terrell (Motaur), Jim Cashman (Jamie), and Brian Stepanek (Bob).
What is Terrence Terrell's foundation against bullying called?
Terrence Terrell's foundation against bullying is called iCrownedMe.
What is Bill Glass's role in the Progressive campaign?
Bill plays the role of a parental life coach in the Progressive series where he advises new homeowners on different issues.
Why is Bill considered one of the most recurrent actors on the Progressive commercial cast?
Bill is considered one of the most recurrent actors on the Progressive commercial cast because of his popular and effective portrayal of Dr. Rick, the parental-life coach character in the ad.
Who is the new guy with Flo on Progressive commercials?
Progressive Coverage has launched a new ad campaign featuring 'Mad Men actor Jon Hamm as a romantic suitor alongside Flo.
You May Also Like Myfavcelebs.com
More:
Dupixent Commercial Actors: Jolie & Grace
Capital One Commercial Actor and Actress
Starry Commercial Actress Keke Palmer and Tyrese Maxey
Newday USA Blonde Girl Juliana Folk
New Day USA Girl Blonde-Tatiana Zappardino Biography, Salary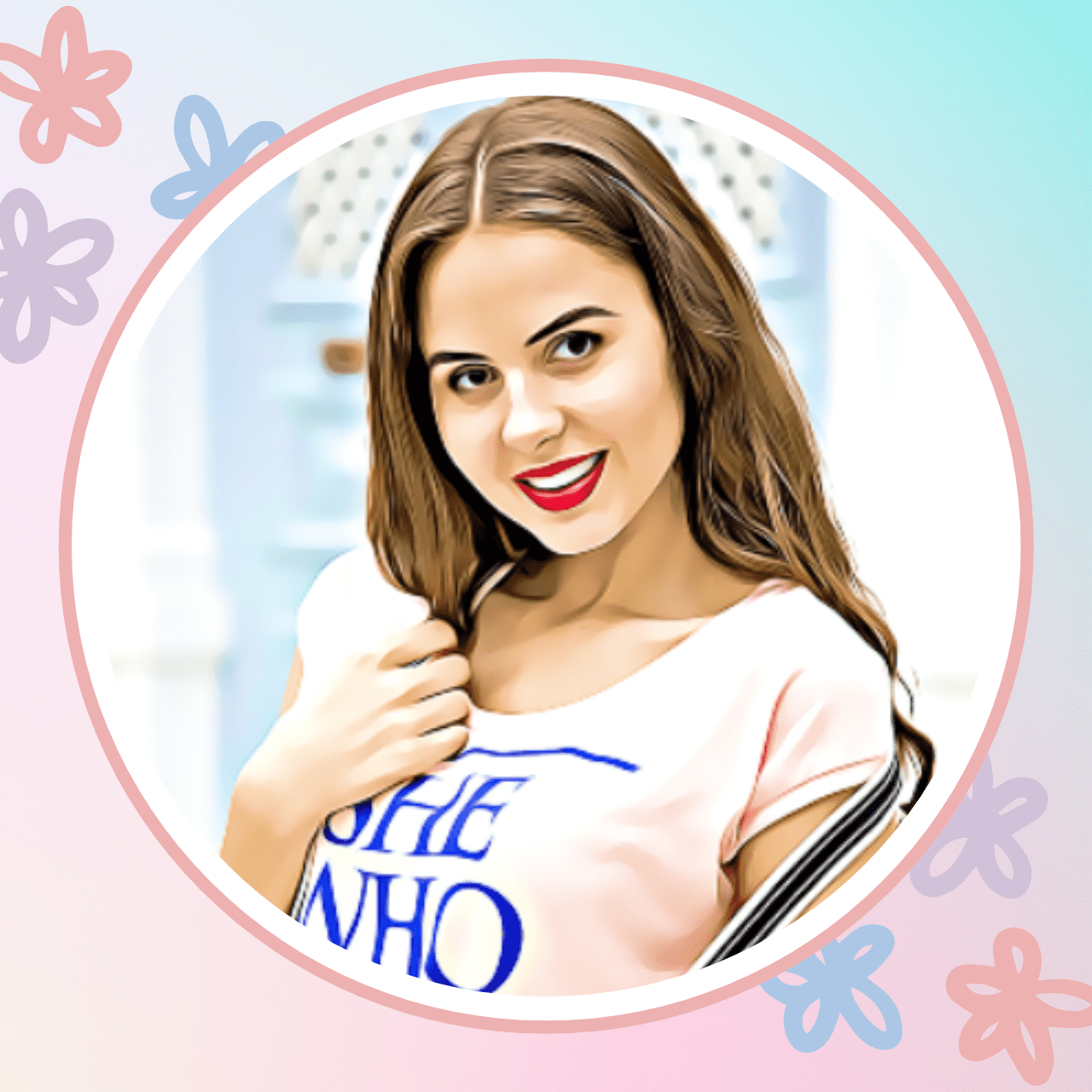 I am Olivia Johnson, a passionate writer who finds joy in creating engaging blogs on topics related to TV ads and commercial actors. I am deeply committed to the professional world of writing. Currently, I am working as a Content Writer at Myfavcelebs.com, where I continue to explore and contribute to the realm of entertainment and celebrity culture.
I have successfully completed my undergraduate education with a degree in English, and my love for reading books has been a lifelong pursuit, further enriching my appreciation for the written word. I have also worked as Ad Copywriter.
Please feel free to share your suggestions and comments.
Best Regards
Olivia Johnson (Author at Myfavcelebs.com)