Mayhem Commercial actor Dean Winters brings a unique, fresh, and captivating portrayal of the character of Mayhem in Allstate's commercials. Winters, known for his previous work in television shows such as "Sex and the City," "NYPD Blue," and "Law & Order: Special Victims Unit," almost didn't take on the role of Mayhem due to personal challenges.
Highlights:
In 2009, Winters fell ill with a bacterial infection and spent three weeks in intensive care, undergoing multiple operations, including amputations. After relearning how to walk, he eventually embraced the role of Mayhem, which has now become his most well-known work.
Winters, the performer behind Allstate's Mayhem character, has a net worth of $6 million, showcasing his success and talent in the entertainment industry.
Allstate mayhem commercial adds a twist with Dean introducing his brother, Scott William Winters, in a fresh and surprising ad.
Mayhem Commercial Actor: Dean Winters
He is an accomplished American actor noted for his incredible work in television and movies; he was born on July 20, 1964, in New York City. He is currently 58 years old.
Winters' performance is notable for his physicality and comedic timing. Despite Mayhem's menacing appearance and chaotic actions, Winters adds a layer of humor that makes the character entertaining and memorable.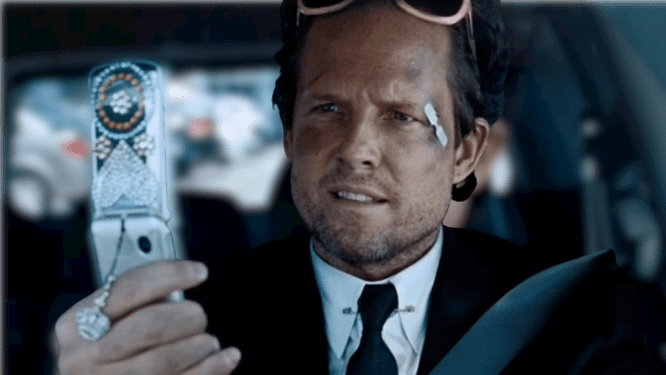 His ability to authentically convey his role personality and demeanor resonates with viewers, showcasing his acting skills.
Who created Mayhem's character?
Mayhem's character, created by advertising agency Leo Burnett Worldwide in 2010, is inspired by Harvey Keitel's portrayal of Mr. White in the film "Reservoir Dogs." His role always wears a suit, but his disheveled appearance with bruises, scratches, and bandages on his face adds to his chaotic persona.
Allstate's Mayhem Commercial Script
The advertisements frequently follow a script in which the mayhem campaign identifies a risk or hazard, provides context, and foreshadows an upcoming catastrophe that he will cause. His role finally recommends Allstate as the best insurance company when the tragedy occurs and explains to the audience that some cost-effective insurance policies do not cover the predicament he has created.
The continuity of his role's clothing and injuries from one ad to another adds to the character's establishment and continuity.
Contrasting Mayhem: Dean Winters' Unique Allstate Campaign
Winters' portrayal of the mayhem campaign is brand-new, in contrast to Allstate's earlier Ad with Dennis Haysbert, which catered to an older, more traditional customer. Conversely, a younger audience is drawn to Mayhem's edgy and outrageous attitude.
Winters' performance brings new and different energy to Allstate's Ads, making them stand out and capturing viewers' attention.
In conclusion, Dean Winters' portrayal of his role in Allstate's Ads is unique, fresh, and captivating. Despite personal challenges, Winters has embraced the role and made it his own, creating a memorable and entertaining character that resonates with viewers.
Mayhem commercial actor brother: Scott William Winters
Since 2010, the chaotic and amusing character played by Dean in the Allstate ads has won the hearts of American TV viewers. In a recent Ad, he introduces his brother, sparking viewers' interest in their family dynamics.
It comes out that Scott William Winters, a well-known actor, is Dean Winters' brother. Interestingly, the two brothers previously collaborated on the TV show Oz, in which they played fictional siblings.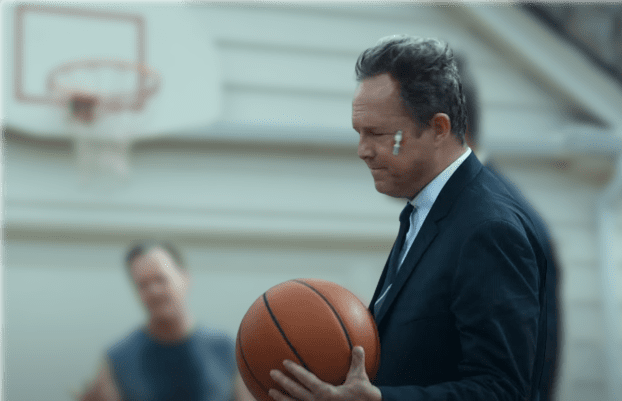 It's not just a coincidence that they look so much alike in the Allstate commercial; it's a tribute to their real-life friendship. For viewers to consider Allstate for their home insurance needs, it is another compelling reason to see him and his brother together in the same advertisement because it adds to the humor and vitality of their fictitious family.
Allstate mayhem commercial Guy Dean Winter's Biography
Dean Gerard Winters, born on July 20, 1964, in New York City, is a versatile American performer known for his impressive work in television and film. With his distinct talent and captivating performances, Winters has left an indelible mark in the entertainment industry.
Winters' early years were spent on Long Island, where he was raised in a family of Irish and Italian descent. At a young age, he developed a passion for acting and pursued his education at Chaparral High School in Scottsdale, Arizona. He later graduated from Brophy College Preparatory, a Jesuit school in Phoenix, in 1982.
He then graduated from Colorado College in 1986, honing his craft and preparing for his future in the world of acting.
career
Winters' career took off with his appearances in popular television series, including Law & Order: Special Victims Unit, where he was a regular in the first season, and Law & Order: Criminal Intent.
He also made notable guest appearances in Sex and the City, Homicide: Life on the Street, Third Watch, NYPD Blue, and CSI: Miami. Winters' portrayal of Detective Brian Cassidy in Law & Order: SVU earned him critical acclaim and a dedicated fan following.
Films
In addition to his television work, Winters has also made a mark in films. He starred in the romantic comedy Undercover Angel in 1999 and the horror film Hellraiser: Hellseeker in 2002. He also played the role of Tom in PS, I Love You, and portrayed Detective Sam Tyler's father in the US version of Life on Mars.
Winters' versatility as a performer has been evident in his ability to switch between genres effortlessly and portray a wide range of characters with depth and authenticity.
Standup comedy
Winters' comedic talents have also shined through his standup comedy performances at venues like Catch a Rising Star, The Comic Strip, and the Comedy Cellar, where he shared the stage with renowned comedians such as Jerry Seinfeld, Paul Reiser, and Chris Rock.
His comedic prowess led him to a role in the HBO-produced prison drama Oz, where he portrayed the complex character of Ryan O'Reilly, showcasing his exceptional acting skills.
Mayhem guy in Commercial Acting
One of Winters' most iconic roles came in the form of a character he portrayed in a series of television and radio ads for Allstate Insurance, created by the advertising agency Leo Burnett Chicago. Winters' mischievous and unpredictable role portrayal captivated audiences and became a memorable part of the advertising campaign.
Career Challenges
Winters' career has not been without challenges. In 2009, he faced a severe health scare when he contracted a bacterial infection that led to cardiac arrest and subsequent amputation of two toes and half of one thumb.
Despite these setbacks, Winters showed resilience and determination, making a remarkable recovery and pursuing his passion for acting with unwavering commitment.
Winters has continued to make a mark in the entertainment industry in recent years. He co-starred in the CBS Network cop drama series Battle Creek and had a recurring role as "The Vulture" in the comedy series Brooklyn Nine-Nine.
He also had a supporting role in the HBO series Divorce and was cast as Mr. Town in the second season of Starz American Gods. Winters' talent, versatility, and dedication to his craft have made him a respected and beloved figure in the entertainment industry.
With his memorable performances in television, film, and Ads, he has earned a special place in the hearts of audiences worldwide.
His ability to captivate and entertain with his acting skills continues to make him a prominent figure in the entertainment world.
Mayhem commercial actor's salary & Net worth
Dean Winters, the actor who portrayed the recognizable character in the Allstate commercials, is estimated to be worth $6 million. With a successful acting career spanning TV shows like "Oz" and "Rescue Me," as well as movies like "John Wick," Dean has made a name for himself in the entertainment business as an experienced and talented performer.
Allstate commercial actor salary
Even though the exact salary he receives for his job as the Mayhem character is not made public, his substantial net worth reflects his popularity and accomplishments in the industry. The crazy and chaotic nature of the Ads that Dean is famous for portraying has won over fans and raised his overall net worth.
He is one of the best commercial actors in Tv ads history.
FAQs
What happened to the Allstate Mayhem guy?
Dean Winters, who portrays Allstate's Mayhem guy, took a significant gap from the commercials while he battled a terrible illness. But now that he's recovered, he's back in the popular advertising campaign and is entertaining viewers with his boisterous antics.
Who is the Allstate Mayhem guy married to?
Allstate Mayhem guy has chosen to keep his romantic life out of the public eye. While he was previously in a relationship with Maggie Marzigliano in 2002 and was also rumored to have dated Jennifer Esposito, there is no current information available about his marital status or any current relationships.
Who is Scott William Winters married to?
Scott William Winters is happily married to Jennifer Logan Winters, with whom he shares two adorable daughters, Grace and Faith.
Who are the actors in the Allstate Mayhem commercials?
The actor featured in the Allstate Mayhem commercials is Dean Winters, who portrays the chaotic and humorous Mayhem character. He is also known for his role in the TV series Oz.
Is Dean Winters related to Scott William Winters?
Yes, Dean Winters is the brother of Scott William Winters. They have acted together as fictional brothers in the TV series Oz, and they also share a resemblance in the Allstate Mayhem commercials.
What is Scott William Winters' profession?
Scott William Winters is an actor and part-time EMT. He has also worked on a documentary about his experiences as an EMT in Haiti after the 2010 earthquake.
Is Dean Winters married?
Dean Winters' marital status is not publicly known, as he is known to be a very private person when it comes to his personal life, including his relationships and marital status.
Source: Wikipedia
You may also like Myfancelebs.com
Tv Dad Commercial actor Reginald VelJohnson
Bravecto Commercial Actor John Michael Higgins and Yasmine
Top Actors in Current Commercials in 2023
Dupixent Commercial Actors: Jolie & Grace
Capital One Commercial Actor and Actress
Starry Commercial Actress Keke Palmer and Tyrese Maxey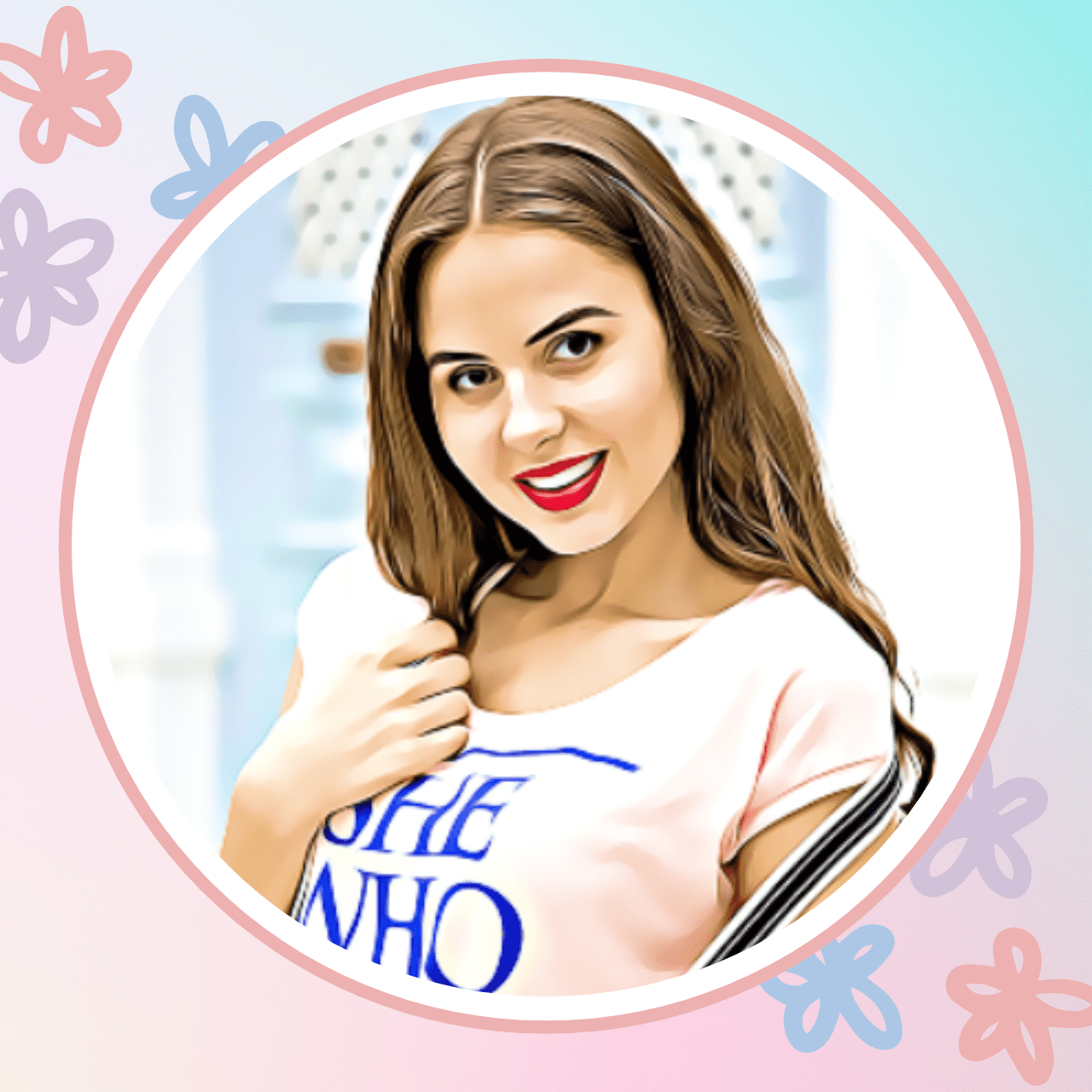 Hello! My Self Olivia Johnson.
I am a passionate writer and love writing blogs. I am also very much interested in the professional world of writing. As of now, I am working for Myfavcelebs.com as a full-time content writer. I have completed my graduation in English Subject and love to read books.
Feel free to comment with your suggestions.
Best Regards
Olivia Johnson ( Author at Myfavcelebs.com)