Today we will see the List of Actors in current Commercials 2023 and find out their advertiser's names. Some Hollywood celebrities did commercials: Ben Affleck, Drew Barrymore, Steve Carell, Courteney Cox, Bryan Cranston, Geena Davis, Leonardo DiCaprio, Juliana Folk, Samuel L. Jackson, and many more.
Actors in Current Commercials 2023
Stay on this page if you are looking for emerging actors and actresses in current commercials. Commercial acting has become more popular to advertise services and products like Loan services, Internet, and insurance services. Many big advertisers like T Commercial, Verizon, skyrise, Bud Light, and Newdayusa know the power of commercial tv ads.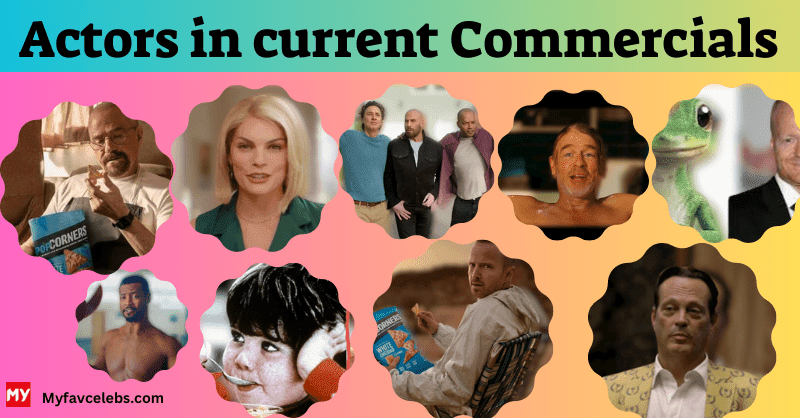 They feature Hollywood actors, Athletes, and beautiful models to skyrocket their sales during special events like football matches, etc. Now let's dive into the list of Actors in current advertisements.
Now we will list actors who recently appeared in ads and their advertiser list.
Jack Harlow in Doritos Commercial
After his Super Bowl commercial with Elton John went viral, American rapper Jack Harlow inspired amusing memes online. His career began in 2015 with the release of a number of EPs and mixtapes, and in 2018 he was signed to Atlantic Records offshoot Generation Now, which Don Cannon and DJ Drama run.
The 24-year-old star appeared in a Doritos advertisement on February 12, 2023, during a game between the Philadelphia Eagles and the Kansas City Chiefs in Glendale, Arizona.
Newday USA Spokesperson Juliana Folk
American actress, model, and writer Juliana Folk was born in 1989. She was born in the American state of California. She will be 33 years old in 2023.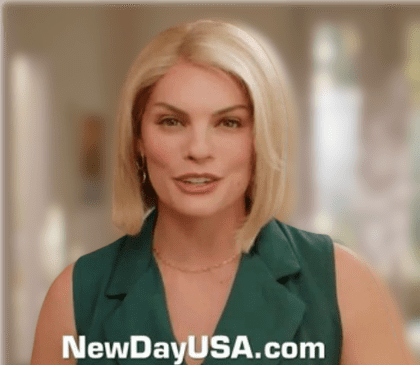 She currently serves as the new face of New Day USA and can be seen in several commercials.
Leonardo DiCaprio in Jim Beam and Yum bubble gum
Even though Leonardo DiCaprio is an excellent actor who has gained praise from critics for his roles in films such as Romeo + Juliet (1996), The Revenant (2015), Shutter Island (2010), Once Upon a Time in Hollywood (2019), The Departed (2006), This Boy's Life, The Wolf of Wall Street (2013), and others.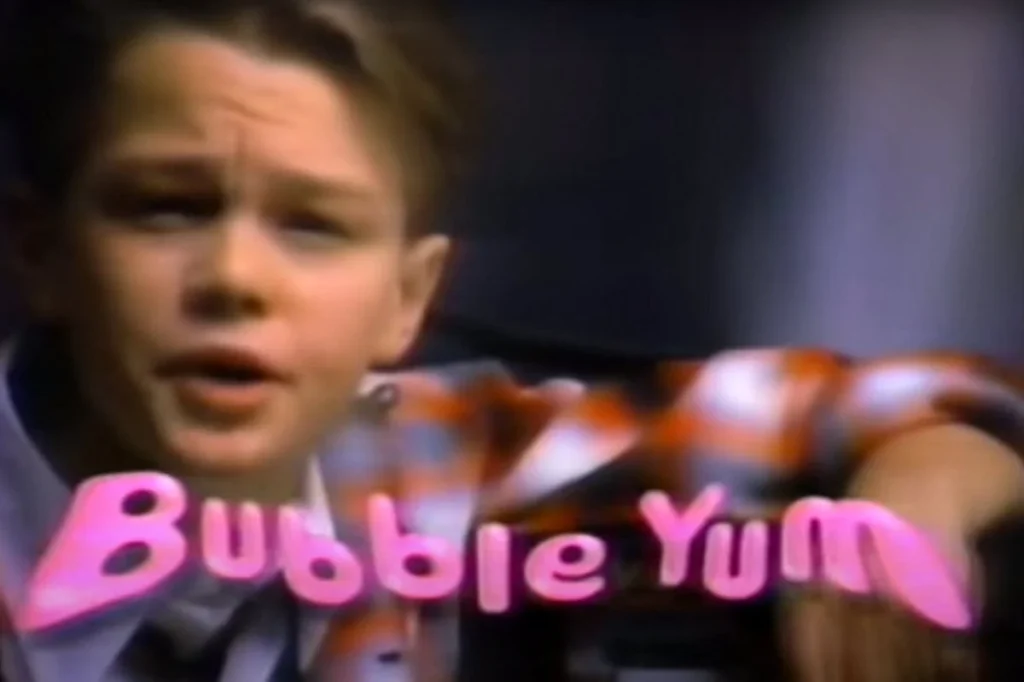 His meteoric rise to fame was swift, and he continued to appear in commercials before becoming an international celebrity. For example, little Leo sold Bubble Yum bubble gum in 1989 and an old Jim Beam commercial.
Bryan Cranston in the Popcorners commercial
Bryan Cranston is best known for his role as Walter White in Breaking Bad. Six years after the finale of "Breaking Bad," Bryan Cranston's Walter White and Aaron Paul's Jesse Pinkman reunite in a PopCorners Super Bowl commercial written and directed by Vince Gilligan.
This commercial became popular on social media, and people adored Popcorners commercial actor Bryan.
Aaron Paul in the Popcorners commercial
Aaron Paul is best known for acting as Jesse Pinkman in breaking bad. He appeared in the recent Popcorners commercials.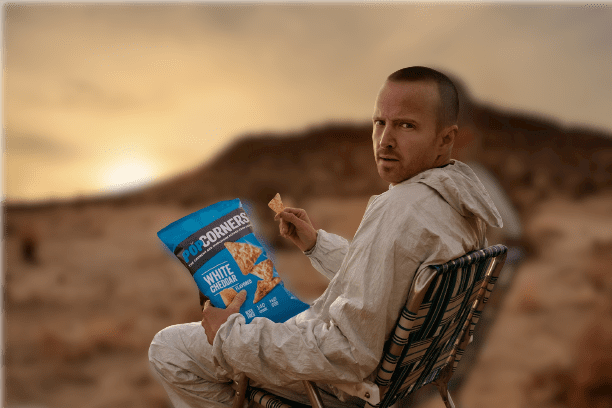 Walt and Jesse are back in the iconic "Breaking Bad" RV, this time cooking up a batch of air-popped snacks. Walt reminds Jesse, "No, we don't eat our own supply," as he raves about the PopCorners chips.
"Everyone will want a taste," Jesse predicts. "And I know exactly who to talk to." He is one of the popular Actors in current Commercials.
Samuel L. Jackson in Capital One commercial
Samuel L. Jackson is a commercial actor for Capital One who enjoys working hard. Samuelan American actor and producer. His IMDb profile shows that he has appeared in more than 190 films and television shows.
His way of presenting any service is great. He's also one of those movie stars who doesn't mind supplementing his income by appearing in commercials.
He has appeared in numerous commercials, including Capital One.
John Travolta In t-mobile Commerical
John Joseph Travolta is a well-known commercial and Hollywood actor from the United States. During the 1970s, he rose to prominence by starring in the box office hits Carrie, Saturday Night Fever, Grease, and Urban Cowboy.
T-Mobile Super Bowl commercial actors John Travolta, Zach Braff, and Donald Faison may want to start working on a new song after spending more time blending their voices for a "Grease" homage for a T-Mobile Super Bowl commercial.
Isaiah Mustafa- in Old spice guy Ad
Isaiah Amir Mustafa is a former American football wide receiver and commercial actor. Mustafa is best known as the main character in the "The Man Your Man Could Smell Like" series of Old Spice television commercials.
He is one of the most well-known commercial actors in history! His charisma and comedic delivery resulted in a significant increase in sales for Old Spice body wash.
Jason Alexander as a Colonel Sanders in KFC Commercial
Jason Alexander was featured as the newest Colonel Sanders of the fried chicken chain KFC. He is a comedian and actor best known for his work on the " Seinfeld " television show."
Alexander promoted the chain's $20 Fill Ups, or large-group buckets.
"As the son of two working parents, there were plenty of dinnertimes when a bucket of chicken and all the fixings saved the day," Alexander said in a press release. "It's been a lot of fun combining my love for KFC with my sitcom experience to create a new take on Colonel Sanders."
Donald Adeosun Faison in T mobile commercial
Donald Adeosun Faison, a comedian, and actor from the United States appear in the T-Mobile commercial.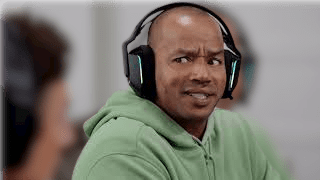 Donald is best known for his role as Dr. Chris Turk. He also played Murray in the film Clueless and the corresponding television series.
Zach Braff in T Mobile Commerical
Zachary Israel Braff appears in a commercial for T Mobile. He is an American film director and television actor. T's mobile advertisement starts with his Good Morning message.
His directorial debut was the 2004 movie Garden State, in which Braff starred. He wrote the screenplay and the soundtrack CD in addition. In addition, he invested $2.5 million in New Jersey to film the movie there. The film made over $35 million at the box office thanks to positive reviews and developed a cult following.
Jake Wood-Martin in the GEICO Lizard Ad
One of the best and possibly one of the most recognizable commercials ever is the GEICO Gecko.
So precisely who is that cute green CGI reptile's voice, claiming to be able to save you "15% or more on your car insurance?"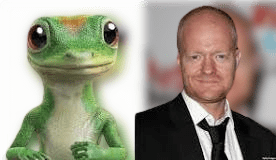 British actor Jake Wood currently voices the gecko; some people call him Martin, but that is debatable, at least based on GEICO's reaction regarding the lizard's name.
Prince Vaughn in the Cesar commercial
Act Vince Vaughn is the most recent well-known individual to join Caesars Entertainment's strong roster of well-known brand ambassadors. He will be the company's spokesperson for the operator's online casino marketing.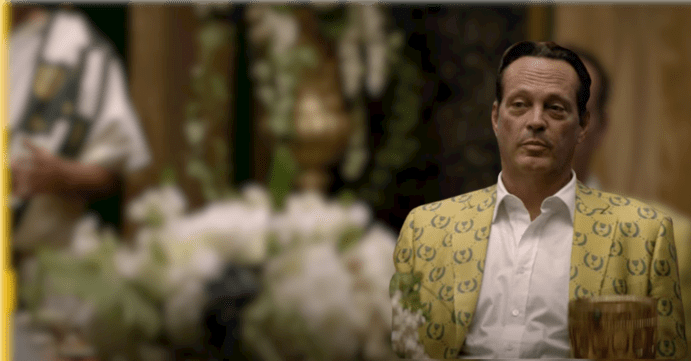 Online casinos are legal in five 19 states where Caesars provides mobile sports betting. This number is expected to rise over time as more states seek new revenue sources.
Brian Bosworth in Fansville commercials
American actor and former linebacker Brian Keith Bosworth, known by his stage as "The Boz," spent three seasons with the Seattle Seahawks in the National Football League. In Dr. Pepper commercials, Bosworth steals the show as Sheriff of Fansville.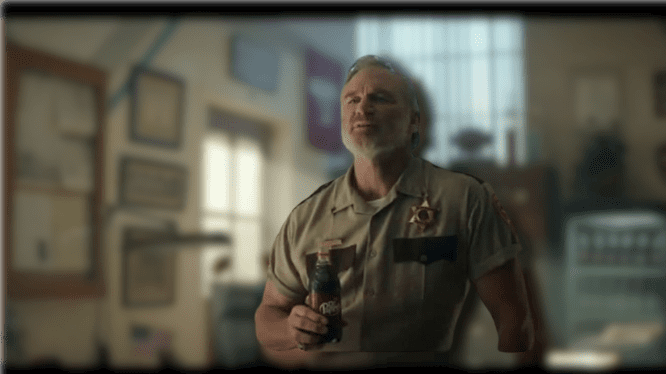 Berry Tramel of the OKLAHOMAN writes that Brian, 35 years after his final season at the University of Oklahoma, "still resonates" in college football thanks to his portrayal of the Sheriff of Fansville in Dr. Pepper's ongoing advertising campaign.
Tim Williams in Trivago commercials
Timothy Leigh Williams, an American actor, is most known for his parts in German television shows and films, particularly the 2010s drama series Gute Zeiten, schlechte Zeiten, and his advertisements for the hotel search engine Trivago.
He was born in the United States on August 16, 1966, and is an actor. He is most recognized for his roles in German television series and films, notably Gute Zeiten, schlechte Zeiten from the 2010s. In addition, he made appearances in the movies Labyrinth of Lies, Ninja Assassin, and Valkyrie (2014). He issued the musical CD Magnolia City in 2018.
John Gilchrist In Mikey for Life Cereal Ad
The character of Little Mikey is played by John Gilchrist, who was born on February 2, 1968, in a television commercial for Quaker Oats' Life cereal. The advertising was created by Bob Gage, who also served as the commercial's director and art director. The program premiered in 1971.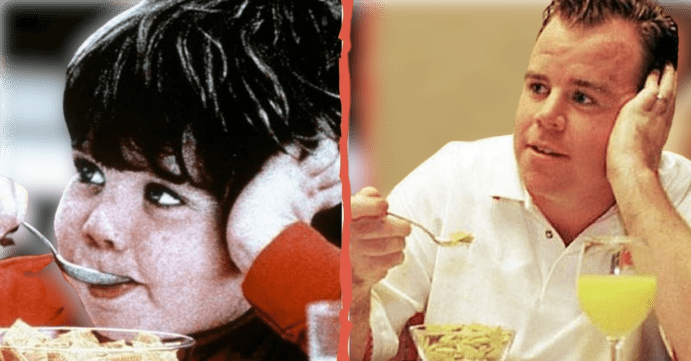 He currently resides in New York. Gilchrist, now in his early 50s, chose not to pursue acting after turning 18. Instead, he decided to attend Iona College to study communications.
Sean Phillips in Fansville commercials
Sean Phillips serves as the official voice of Dr. Pepper Fansville and Red Bull's Ultimate Rush. He serves as the commercial narrator for Spider-Man: Spiderverse, The Unholy, Peter Rabbit, Venom, Bloodshot, and Monster Hunter.
His full name is Sean Phillips, and he was born on January 27, 1965, in the UK. He is 58 years old right now. Also, he has appeared in several video games, including Warframe, Angry Birds, Jumanji, and Groundhog Day.
Natasha Marc in Fansville commercials
Natasha Marc, an actress, plays Natalie. She is a native of New Orleans, Louisiana. Natasha was born and reared in the United States. Hence she is an American citizen. Natasha Marc is her full name, and she was born on April 22, 1994, in New Orleans, Louisiana, in the United States of America. She is 28 years old commercial actor.
Tatiana Zappardino – Ex spokesperson of Newdayusa Commercials
Tatiana Zappardino has worked as an actor, writer, and director. She was born in San Diego, California, on October 2, 1989. She is highly known for having acted in New Day USA in the past ( ex-lead spokesperson for NewDay USA Veteran Home Loans ).
Before being commissioned as a Public Affairs Officer in the Marine Corps, she earned a Bachelor of Fine Arts in Theatre Arts from Jacksonville University in Jacksonville, Florida. She is very famous among the Actors in current Commercials in 2023.
Kevin Miles in the State farm commercial
Until the coronavirus changed everything in early 2020, State Farm underwent a significant transition.
In place of the actual Jake from State Farm is actor Kevin Miles. Viewers were shocked when State Farm aired a shot-for-shot reproduction of the original, well-known commercial with Miles substituting for Stone.
Fraser's Medium piece claims that Jake was changed for a more stylish model. Miles is younger, cooler, and more in sync with the Twitter crowd.
Jennifer Coolidge in e.l.f. Cosmetics
Jennifer Coolidge, an American actress, was born on August 28, 1961; as of 2023, she will be 61. She primarily portrays supporting roles in comedic films and television programs. Coolidge has received multiple awards, including two Primetime Emmy Awards and two Screen Actors Guild Awards.
Jennifer's latest Super Bowl commercial for e.l.f. Cosmetics continues her it-girl phase. The 61-year-old actress, who is still very much in her prime, teamed up with e.l.f. Cosmetics to promote their enormously popular Power Grip Primer for the company's first-ever Super Bowl commercial.
Final words
The actors and actresses who are listed in the current commercial are well-known. A new method of advertising services and goods is through television.
This makes it clear that commercial actors can boost sales for any business. Most importantly, businesses' sales will skyrocket if their well-written advertisements include quality actors.
While commercials may not be as popular as they once were, we still adore these well-known brand icons. Some bring back memories, while others are still being used in advertising today. I hope you enjoyed seeing our list of current commercial actors and actresses.
FAQ
Who are the top commercial actors?
Ben Affleck, Drew Barrymore, Steve Carell, Courteney Cox, Bryan Cranston, Geena Davis, Leonardo DiCaprio, Juliana Folk, and Samuel L. Jackson are the popular actors.
Who are the actors in the current commercials on T Mobile?
John Travolta, Donald Faison, and Zach Braff are featured in T mobile commercials.
You May Like:
Tv Dad Commercial actor Reginald VelJohnson
Tv Dad Commercial actor Reginald VelJohnson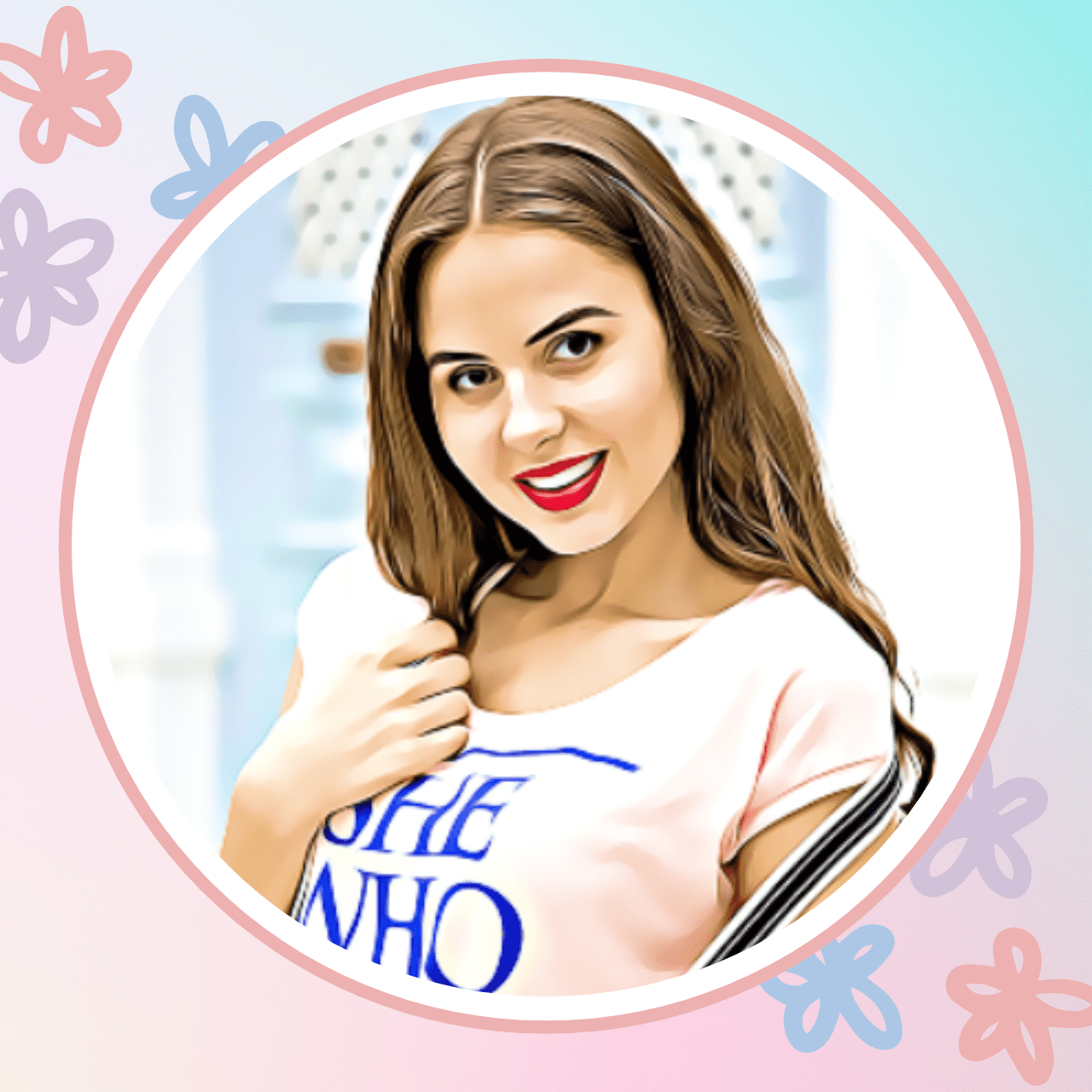 Hello! My Self Olivia Johnson.
I am a passionate writer and love writing blogs. I am also very much interested in the professional world of writing. As of now, I am working for Myfavcelebs.com as a full-time content writer. I have completed my graduation in English Subject and love to read books.
Feel free to comment with your suggestions.
Best Regards
Olivia Johnson ( Author at Myfavcelebs.com)