Bravecto Commercial actor John Michael Higgins is an American actor and comedian born on February 12, 1963. In addition to commercials, he voiced Peter Lovett in TV Land's original sitcom Happily Divorced and Iknik Blackstone Varrick in The Legend of Korra, and Mini-Max in Big Hero 6: The Series. In addition, he played Chuck Pierce for two seasons of the NBC sitcom Great News. Today we will see Bravecto cast and also find out the dog breed.
Jhon appeared in an advertisement for BRAVECTO, a flea and tick treatment intended to educate pet owners about the value of long-lasting parasite prevention. The new "Bravo, BRAVECTO" advertising campaign also aims to get pet owners and vets talking about the unique advantages of BRAVECTO for preventing fleas and ticks.
Highlights:
Jhon and Margaret Welsh have been married since February 1st, 2003. Together, they have two children.
Who Is The Actor In The Bravecto Commercial?
As mentioned, John Michael Higgins was born on February 12, 1963, in Boston, Massachusetts, in the United States. In 2023, he will turn 60 years old. His film roles include A Mighty Wind (2003), Pitch Perfect (2012), and Best in Show (2000). He also hosted the game show America Says and appeared in the reboot of Saved by the Bell.
In the Bravecto advertisements, he is well known for his role as a pet parent. Several dog parents praise him for his advertisements since they were life-saving.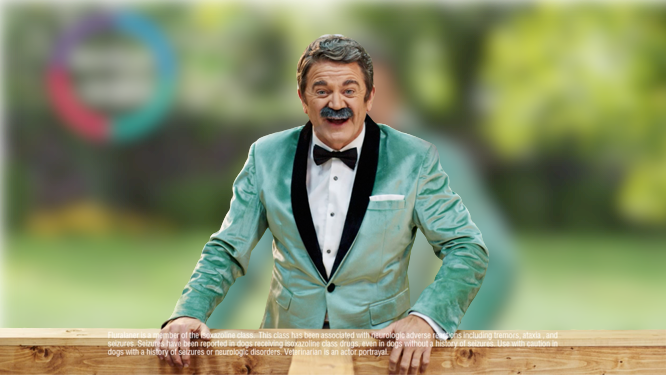 In an interview, he claimed to have played a variety of roles throughout his career, but one of his favorite roles in life is that of Jimmy's pet father. He claimed that he loved and admired his dog and looked forward to spending time with him. He also expressed a desire to keep the dog as healthy as possible, including free of pesky parasites.
He also stated that he loves dogs, which is why he is collaborating with Merck Animal Health on this campaign. Jhon stated that he uses BRAVECTO on his own dog and wants other pet parents to know that it is "best in show" for long-lasting flea and tick protection."
You may also love Mayhem Commercial Actor and his struggle story.
John Michael Higgins's family, Wife, and children
Margaret Welsh is the wife of John Michael Higgins. The couple married in Boston, Massachusetts, in February 2003. She is an actress as well as a fashion icon. She also praises his dog safety commercial.
John Michael Higgins and Margaret Welsh's marriage produced two children, Walter and Maisie Higgins. He has a son, Walter Lloyd Higgins, who was born on August 29, 2006, and a daughter, Maisie Higgins, who was born on August 3, 2003. Walter and Maisie are celebrities as a result of their parents' celebrity. Jhon's father was a naval officer, and his mother was a housewife.
Bravecto Commercial Actor John Michael Higgins Early Life
In the early 1980s, Higgins worked as a theatre instructor for Street 70, a theatre production company situated in Rockville, Maryland. The name now in use is Round House Theatre. He also gave classes in improvisation and voice.
Higgins had his Broadway debut in La Bête in 1991, and in 2000, he made an off-Broadway appearance at Second Stage Theatre in a production of Edward Albee's Little Alice.
Higgins has appeared in a number of television shows, including Ally McBeal, Brother's Keeper, Boston Legal, and Honey, I Shrunk the Kids: The TV Show.
He played Elaine's boyfriend Kurt in Seinfeld Season 8. He also appeared in five episodes of Arrested Development as attorney Wayne Jarvis. So he is also a commercial actor and tv actor as well.
Bravecto commercial dog breed name
After watching the amazing ad people started looking for the bravecto commercial dog breed name on the internet.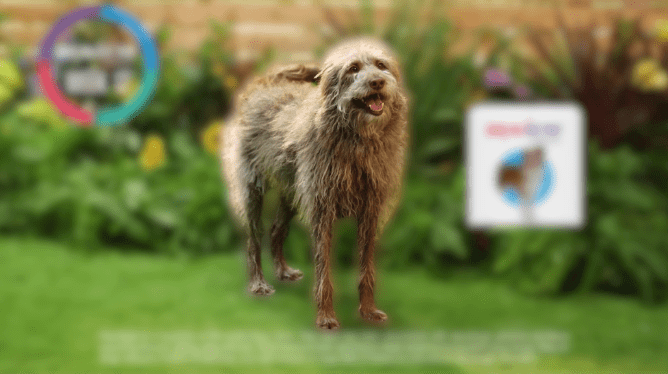 A commercial for Bravecto featured the Border Terrier dog breed. The Border Terrier is a small, rough-coated terrier breed from the United Kingdom. It is related to the Dandie Dinmont Terrier and the Bedlington Terrier and is descended from the Anglo-Scottish border area.
Jhon compared two brands of flea and tick prevention for dogs after seeing the advertisement. These dog breeds were once used in fox hunting and worked with the Border Hunt in Northumberland, which may surprise you.
The breed was officially recognized by the Kennel Club of the United Kingdom in 1920, and by the American Kennel Club in 1930.
Bravecto commercial female actor: Yasmine Ryback
As we have seen in the ad John says let's take a look at what Veterinarian says. The girl who plays the Veterinarian role in the bravecto commercial is Yasmine Ryback. She is a model, Commercial actress, and host. She is a wife and mother to 2 girls.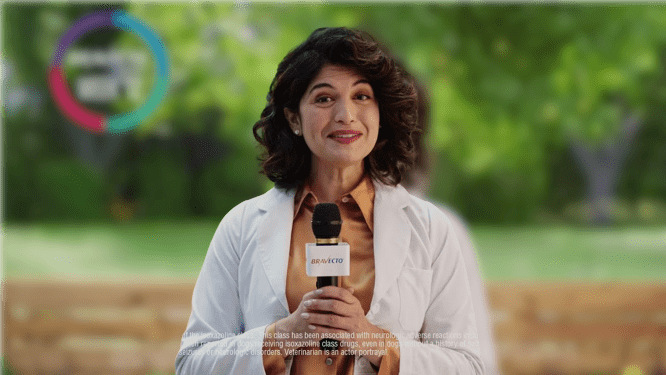 She played various role roles in movies, you can check all movies and short films listed below.
Run Hide Fight | Netflix
Bad Nanny | Lifetime Run Love's Secret Ingredient
A Taste of Love
TELEVISION
Doom Patrol | HBO
Monarch | Fox First Lady | Showtime
Designing Spaces | HGTV
SHORT FILM
Orphan Doll Parallel Protection
Mistreated
Final words
We (myfavcelebss.com) hope you enjoyed the latest commercial actor in bravecto, and we have also revealed the name of the dog breed. If you liked this advertisement, please share it with your friends and family.
Now we'll go over some FAQs and answer any remaining questions. Yu can also read more about more famous actors below.
FAQs
What is john michael higgins famous for?
John Michael Higgins, a stand-up comedian, was born on February 12, 1963, in Boston, Massachusetts, USA. He is also an actor who has appeared in films such as A Mighty Wind (2003), Pitch Perfect (2012), and Best in Show (2000).
who is john michael higgins, daughter?
He has a daughter, Maisie Higgins, who was born on August 3, 2003. As of 2023, she is 20 years old.
What is the bravecto commercial dog breed name?
The Border Terrier dog breed was featured in a Bravecto commercial. Border Terriers are small, rough-coated terrier breeds native to the United Kingdom.
You may Also Like:
New bud light transgender commercial
Dupixent Commercial Actors: Jolie & Grace
Actors in Current Commercials in 2023
Starry Commercial Actress Keke Palmer and Tyrese Maxey
Tv Dad Commercial actor Reginald VelJohnson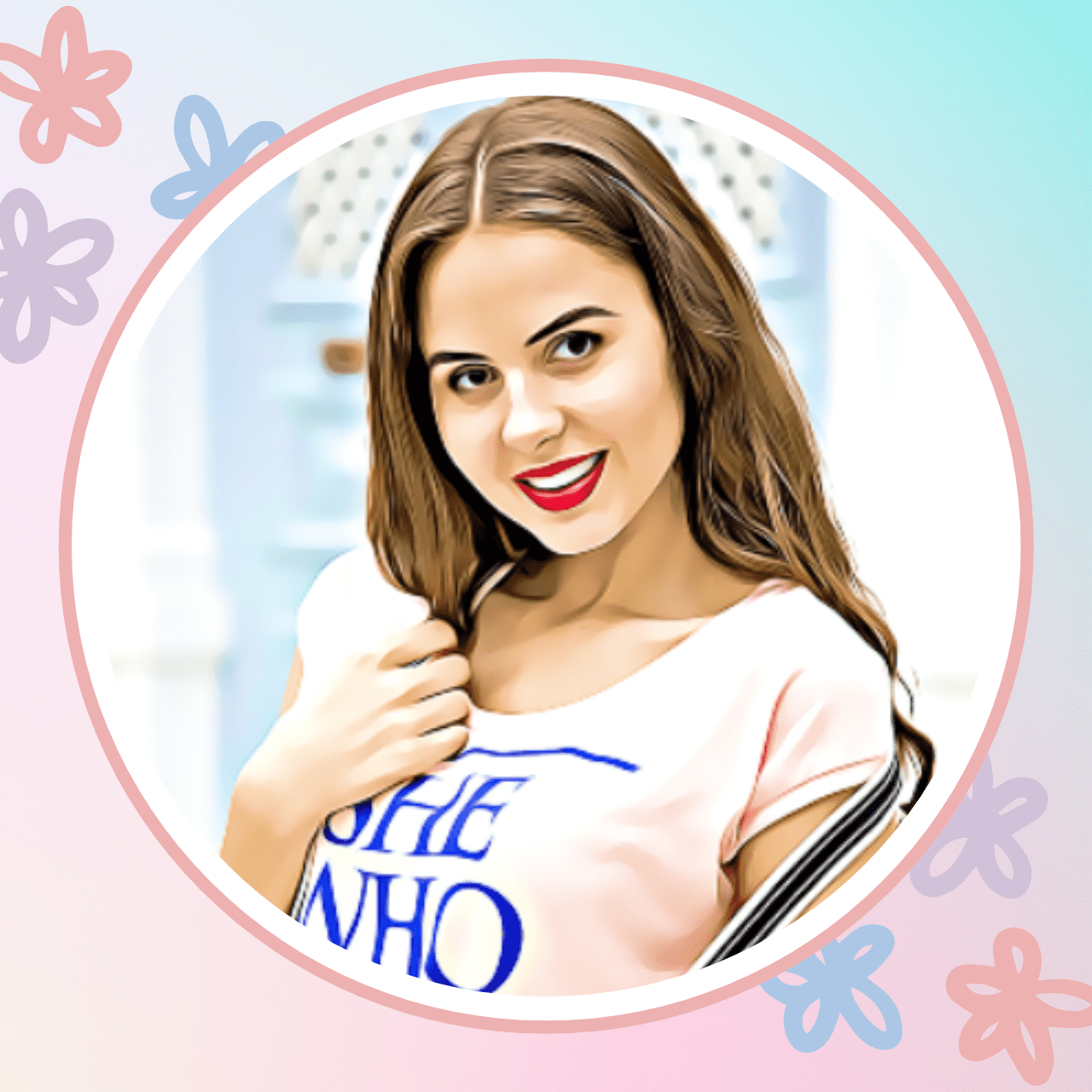 Hello! My Self Olivia Johnson.
I am a passionate writer and love writing blogs. I am also very much interested in the professional world of writing. As of now, I am working for Myfavcelebs.com as a full-time content writer. I have completed my graduation in English Subject and love to read books.
Feel free to comment with your suggestions.
Best Regards
Olivia Johnson ( Author at Myfavcelebs.com)