Yves Saint Laurent (YSL) Libre Commercial Actress Dua Lipa stands out as a symbol of elegance and independence in the ever-changing world of fashion and beauty. The British-Albanian singer and composer has not only dominated the music industry, but she has also built a name for herself in the world of haute couture.
Her Beauty on the Libre fragrance campaign with Yves Saint Laurent (YSL) has captivated audiences all around the world.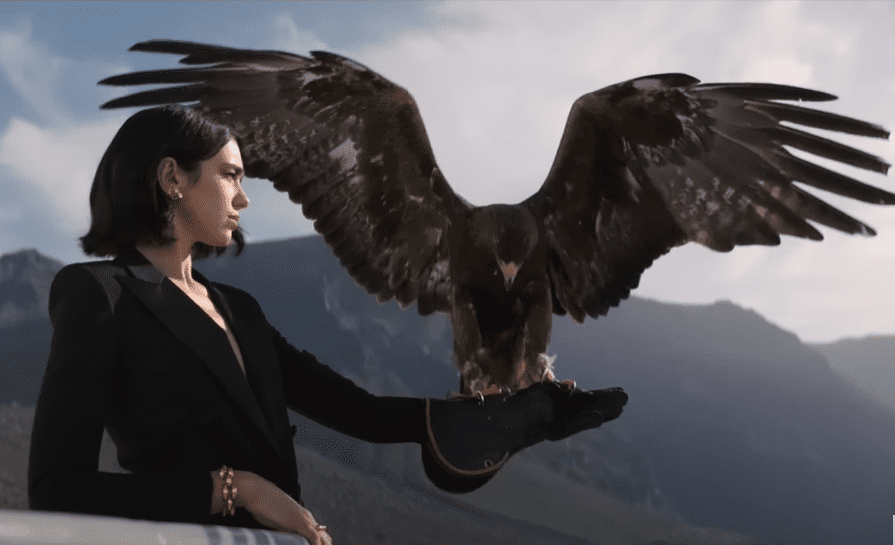 In this long post, we'll look deeper into Dua Lipa's remarkable career, from her meteoric rise to her inspiring collaboration with YSL Beauty. We'll also look at her different advertising efforts that have contributed to her iconic reputation.
YSL Libre Commercial Actress 2023: Dua Lipa
The multi-talented Dua Lipa created the sensual allure of Yves Saint Laurent's Libre fragrance campaign. Her magnetic personality has not only captivated the music industry, but she has also emerged as a sought-after figure in the advertising profession.
Her appearance in countless advertisements has left an indelible mark, and it's no surprise that her Libre ad continues to captivate audiences in 2023.
She has been in several famous ad campaigns that highlight her range and appeal. Let's take a deeper look at some of her most memorable advertising campaigns for YSL.
You May Also Like: Burberry Goddess Commercial Actress
Yves Saint Laurent Libre Commercial: 'Freedom Doesn't Wait' Featuring Dua Lipa
The fascinating Yves Saint Laurent YSL commercial titled 'Freedom Doesn't Wait,' which stars internationally acclaimed phenom Dua Lipa, features a magnificent blend of art, music, and empowerment.
With her captivating personality and wide skill, her personifies the spirit of freedom and self-expression that Libre promotes.
This cinematic masterpiece, set against the backdrop of stunning blue lagoons and black beaches, transports viewers to a world free of societal influences, where she focuses on her journey of self-discovery and empowerment.
This advertisement is distinguished by Lipa's exquisite rendition of George Michael's timeless hit, 'Freedom,' which she infuses with a modern touch that pays homage to the past.
Aside from the smell, this cooperation marks a merging of beauty and advocacy, with Dua using her platform to advocate for women's rights through her podcast, 'At Your Service.
'Freedom Doesn't Wait' is a celebration of uniqueness, freedom, and the enduring spirit of self-expression exemplified by Dua and Yves Saint Laurent.
Libre Commercial Felices Vacaciones (Happy Holidays)
In addition to her mesmerizing presence in the Libre fragrance campaign, She was magnificent in YSL Beauty's "Felices Vacaciones: Libertad" campaign, a Spanish version ad that highlighted her magnetic attractiveness even more.
This 15-second television spot, which aired on December 23, 2022, showcased not only her charisma but also the brand's everlasting devotion to the principles of independence and liberation.
This Tv spot is distinguished by its flawless integration of music and images. It starts with the beautiful notes of Lipa's song 'Freedom,' which immediately connects with the audience.
The song choice, unmistakably a nod to her own performance of George Michael's 'Freedom' in the Libre fragrance ad, emphasizes the concept of emancipation.
We are treated to a visual masterpiece as the ad progresses. She takes center stage, beautiful and confident, alongside a majestic eagle, a symbol of strength and freedom.
They convey the spirit of the Libre fragrance – an encouragement to break free from tradition and embrace one's genuine self.
The Spanish version of the advertisement not only celebrates the universality of freedom, but also emphasizes Lipa's international appeal.
Her presence transcends linguistic limits, and her collaboration with YSL Beauty demonstrates her global stature.
You may Also Read: Newday USA Actress and Blonde Girl Juliana Folk
Libre Commercial Actress Dua Lipa's Early life
Dua Lipa had already created a name for herself in the music scene before becoming the face of YSL's Libre fragrance. Dua was born in London on August 22, 1995, to Kosovo Albanian parents Anesa and Dukagjin Lipa.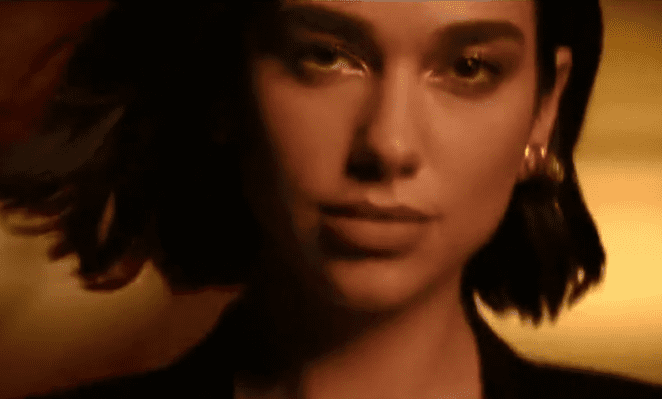 Her childhood was influenced by a variety of factors. Her father's role as the lead vocalist and guitarist of the Kosovan rock band Oda, as well as her family's rich ancestry, fostered her love of music from an early age.
Dua's musical adventure began when she was five years old and began singing. Despite her early reservations about her singing ability, she persisted.
Weekend singing classes at the Sylvia Young Theatre School, combined with her natural gift, led her to a career in music.
She returned to London at the age of 15 to finish her education while following her musical love through sites such as SoundCloud and YouTube.
Her extraordinary talent even won her a job as a "singer" in an ITV commercial for The X Factor in 2013.
Dua Lipa's Ascendant Music Career
Dua's musical prowess showed brightly when she released her self-titled debut album in 2017. The album, which included major singles such as "Be the One," "IDGAF," and the chart-topping "New Rules," propelled her to fame.
The British Female Solo Artist and British Breakthrough Act Brit Awards followed, cementing her position as a music industry sensation.
She on the other hand, was just getting started. Her duet with Calvin Harris on "One Kiss" became the female artist's longest-running number-one hit in 2018, earning her the Brit Award for Song of the Year.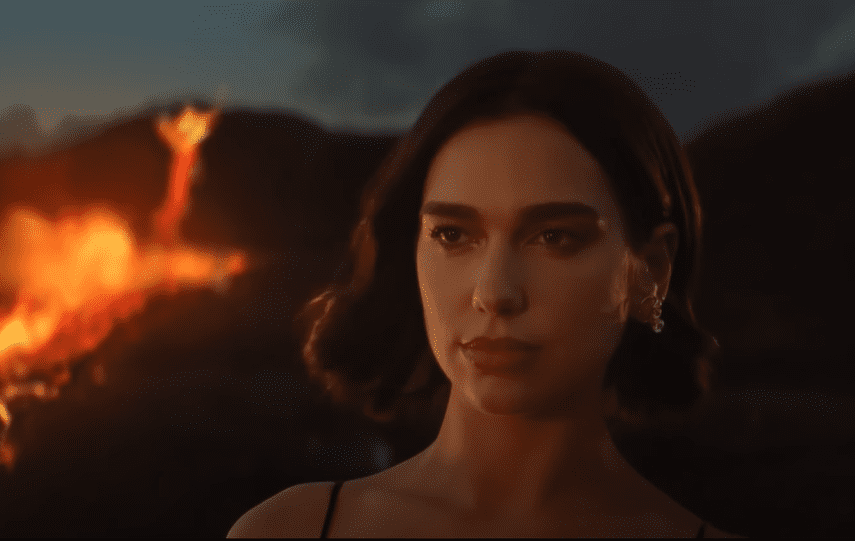 In 2019, she was named Best New Artist by the Grammys, as well as Best Dance Recording for "Electricity," a duet with Silk City.
Dua's second album, "Future Nostalgia," was a critical and commercial success when it was released in 2020. The album's debut single, "Don't Start Now," was a huge smash in the United States, peaking at number ten on the Billboard Hot 100 year-end chart.
With hits like "Physical," "Break My Heart," and "Levitating," she solidified her place as a pop phenomenon.
Final words
Her rise to fame, highlighted by her individuality and diversity, perfectly coincides with the YSL Beauty ideal.
Her collaboration with the company on the Libre fragrance campaign represents freedom, independence, and empowerment, echoing Yves Saint Laurent's own character.
Lipa's future is as bright as her sound as she continues to excel in both the music industry and the worlds of fashion and beauty, representing everything the YSL woman stands for.
Freedom does not wait in the universe of Dua Lipa and YSL Beauty, and together, they create a beautiful blend of music, fashion, and empowerment that captivates audiences worldwide.
Lipa's iconic ad campaigns, combined with her musical accomplishments, have cemented her place as a true cultural phenomenon, and her journey is far from over.
FAQs
Who is the actress featured in the Yves Saint Laurent Libre commercial?
The actress featured in the Yves Saint Laurent Libre commercial is Dua Lipa.
What is the name of the Yves Saint Laurent Libre commercial featuring Dua Lipa?
The Yves Saint Laurent Libre commercial featuring Dua Lipa is titled 'Freedom Doesn't Wait.'
When was the Yves Saint Laurent Libre commercial featuring Dua Lipa released?
The commercial was published on September 19, 2022.
What is the significance of the eagle in the Yves Saint Laurent Libre commercial with Dua Lipa?
The eagle in the commercial symbolizes strength and freedom, aligning with the theme of the Libre fragrance – liberation and embracing one's true self.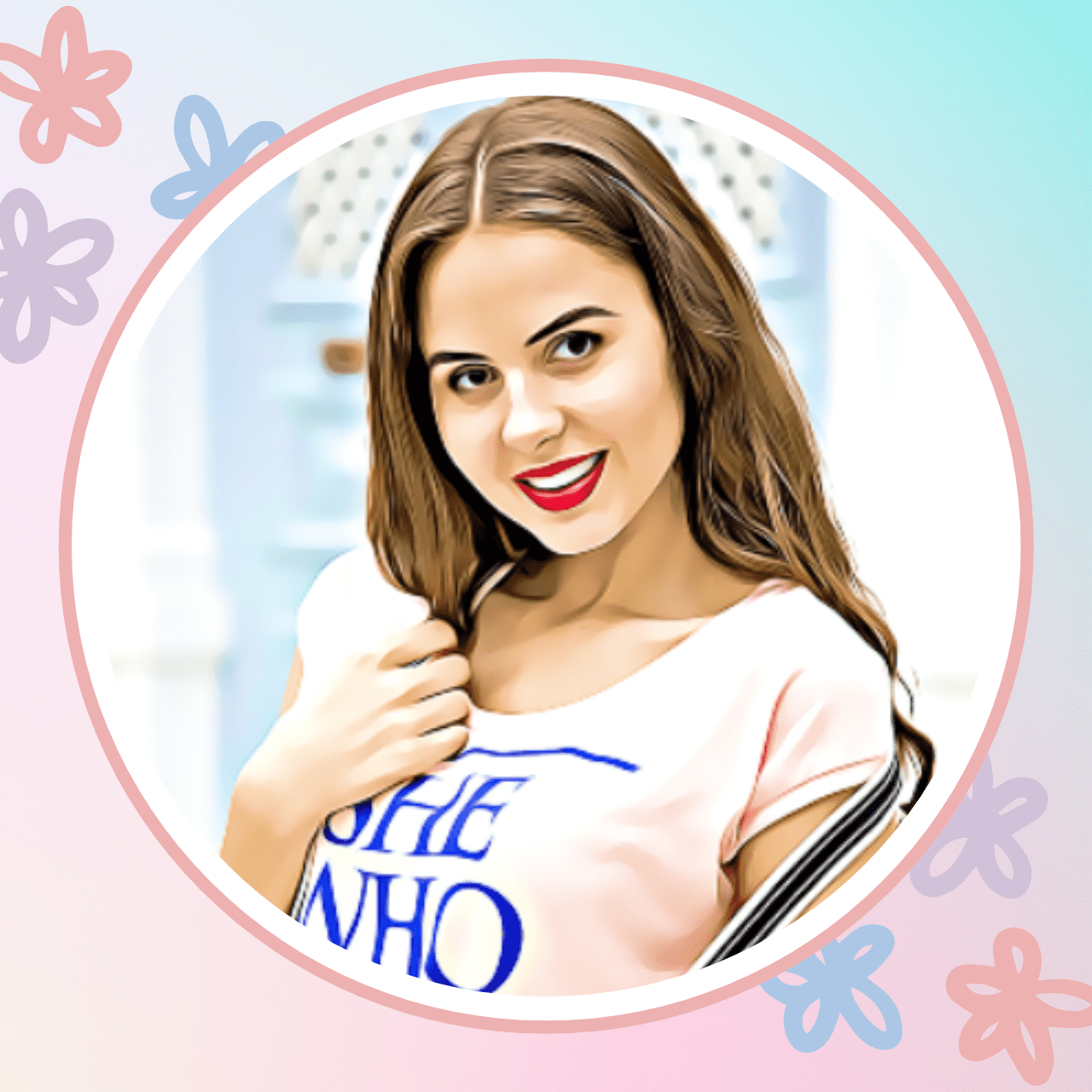 Hello! My Self Olivia Johnson.
I am a passionate writer and love writing blogs. I am also very much interested in the professional world of writing. As of now, I am working for Myfavcelebs.com as a full-time content writer. I have completed my graduation in English Subject and love to read books.
Feel free to comment with your suggestions.
Best Regards
Olivia Johnson ( Author at Myfavcelebs.com)