Discover the Skechers uno Commercial Actress Ashley Park. She is known for her talent and mesmerizing performance. Explore her journey and find out more about the popular campaign. Ashley takes center stage when it comes to mixing style, talent, and love of footwear. The acclaimed Broadway and television star, well known for her performance in "Emily in Paris," recently appeared in a lively Skechers Uno commercial.
This article delves into Park's world and her exciting collaboration with an American multinational footwear company in 2023, where she seamlessly merges her Broadway background with a love for trendy trainers. Let's find out more exciting facts about Skechers uno Commercial girl.
Skechers uno commercial actress 2023: Ashley Park
Ashley Park effortlessly demonstrates her singing and dancing abilities in her debut Skechers campaign, paying respect to her theatrical heritage.
Park is featured in the ad wearing different hues of the Uno fashion sneaker while dancing on a piano, oozing confidence and style. In an homage to the famous line from 'Mean Girls', she sings, 'Skechers, I'm infatuated… they look gorgeous, fetch'.
Park's theatrical history shines through in the Skechers Uno ad, as she easily combines her love of performance and fashion. She dances atop a piano while wearing different colorways of the Uno trainer, demonstrating her outstanding skills while expressing her love for comfy and beautiful footwear.
Park's work with the American footwear company flawlessly merges modern and classic splendor, bringing the Uno line to new heights, thanks to her infectious enthusiasm and extraordinary talent.
You may also like: Newday USA Blonde Girl: Juliana Folk
Ashley's Love for the first pair of Skechers
Park's obsession with footwear company dates back to her childhood. She vividly recalls her first pair of Skechers, which she used to bounce around in during playtime, in her statement.
Park has gotten completely captivated by the comfort and style of the Uno series after hours of dancing onstage with skilled performers. This campaign completes a circle for her, with the theatre acting as the ideal setting for her American global footwear company debut.
Blending Modern and Classic Glamour in Skechers Ad
American multinational footwear company President Michael Greenberg lauds Ashley's ability to perfectly merge modern and classic splendor, lifting the Uno line to new heights. He also praises the entire commercial cast.
Park's outstanding performances, sense of humor, and amazing clothes have captivated audiences worldwide, whether they know her from Broadway or television.
The company is optimistic that Ashley's catchy song about their brand will stick with customers as they search for the ideal pair of shoes.
Skechers commercial song, Singer, and lyrics
In my sweats over dress, I'm comfy.

Wearing the ass sketchers, I'm obsessed.

On the street they look chic feeling play magnifique sketchers.

I'm upset early.

I'm obsessed.

They look fast.

Fetch another pair.

Oh yes, in my sketchers I'm obsessed.

Sketcher UNO.
People's reaction to Skechers uno commercial
The response to Park's Uno commercial has been incredibly enthusiastic. Viewers have been captivated by Ashley's wonderful vocals and her outstanding performance in "Emily in Paris," recognizing her great ability.
Many others were so taken aback by the commercial that they wondered whether it was a dream after discovering it in the early hours of the morning while watching CNN.
The advertisement's ending has gotten a lot of attention, with one individual expressing their admiration for it and even stating their plan to go out and buy a pair of Unos.
Viewers have expressed their admiration for the jingle's vocalist, with many praising her voice. Words like "amazing" and "lovely" have been used to characterize the singing's quality.
Some people were so taken with the ad that they watched it multiple times, emphasizing their admiration for Ashley's vocals.
Overall, the Uno ad made a strong and positive impression on viewers, garnering acclaim for Ashley's singing abilities, appreciation for the catchy melody, and enjoyment of pop culture and fashion references.
A Glimpse into Ashley Park's Journey
Ashley rose to prominence in the entertainment business, but her career began in the theatre. Park is most recognized for her role as Mindy Chen in "Emily in Paris," but she has demonstrated her talent on a variety of platforms.
On Broadway, she played Gretchen Wieners in the Tony Award-winning musical "Mean Girls."
" Her performance earned her nominations for a Tony Award, Drama League Award, Drama Desk Award, Outer Critics Circle Award, and Chita Rivera Award. Park has also appeared in TV shows and films such as "Crazy Rich Asians," "Joy Ride," "Girls5eva," and others.
Ashley Park's Spectacular Rise to Stardom
Park's meteoric rise to fame is a testament to her tremendous talent and steadfast dedication to the arts. She was born on June 6, 1991, in Glendale, California, and spent her formative years in Ann Arbour, Michigan, where her passion for acting began.
Park refined her skills at the Oceanside Dance Academy from a young age, gently learning the art of dance while simultaneously venturing into the world of music through piano classes at the age of five. But her dedication to her trade didn't end there.
Overcoming Adversity: Ashley Park's Inspirational Journey to the Spotlight
During her second year of high school, Park experienced a huge barrier while following her aspirations. She spent eight months in the hospital after being diagnosed with acute myeloid leukemia.
Park's passion for theatre was a consistent source of strength throughout her treatment, and her Make-A-Wish Foundation experience, which included visiting Broadway performances, solidified her determination to pursue a career on stage.
Park's tenacity and perseverance not only helped her beat cancer but also spurred her desire to become the outstanding performer she is today.
Broadway Triumphs
Park attended the University of Michigan after graduating from Pioneer High School in 2009, where she earned a BFA in musical theatre. During her tenure at the university, she was able to co-found the Michigan Performance Outreach Workshop (MPOW), a program that employs theatre to educate and empower people.
Park's hard work paid off when she made her Broadway debut as Tuptim in the 2015 version of "The King and I," where she received critical accolades.
However, it was her performance as Gretchen Wieners in the 2018 Tony Award-nominated musical adaption of "Mean Girls" that catapulted Park to fame.
Her interpretation of the legendary character earned her nominations for a Tony Award, a Drama League Award, a Drama Desk Award, an Outer Critics Circle Award, and a Chita Rivera Award.
Park's ability to attract spectators with her outstanding talent and obvious stage presence established her as a rising star in the world of theatre.
Skechers Commercial girl: Ashley As Emily in Paris
Park's achievements on Broadway were impressive, but she didn't stop there. Her brilliance and versatility extended beyond the stage as she moved into television and movies. Her breakthrough role was as the endearing Mindy Chen in the popular Netflix series "Emily in Paris" in 2020.
"The show's international success catapulted Park into the hearts of viewers all over the world, demonstrating her comedic timing and magnetic on-screen presence."
You may also read: How will Netflix know about Password Sharing?
Conclusion
Ashley Park's work with Skechers in their Uno commercial is a charming celebration of her ability, elegance, and passion for beautiful footwear.
Her Broadway expertise shines through as she dances and sings smoothly atop a piano, demonstrating the comfort and fashion-forward design of Skechers Uno trainers.
This collaboration exemplifies the ideal marriage of modern and classic spectacle, winning the hearts of followers and inspiring fashion enthusiasts worldwide. We can't wait to see what more great opportunities Ashley has in store for her as her fame continues to soar.
FAQs
Who is the girl in the Skechers Uno commercial?
The girl in the Skechers Uno commercial is Ashley Park, an acclaimed Broadway and television star.
Why did Skechers choose Ashley Park for their campaign?
The company chose her for their campaign because of her exceptional talent, captivating performances, and her ability to seamlessly blend modern and classic glamour, which perfectly aligns with the style and essence of the Uno collection.
What makes the Skechers Uno collection unique?
Uno shoes are distinguished by their unique air-infused wedge outsole, modernized silhouette, and lively colors. It has become a sought-after fashion shoe, with images of it adorning catwalks and fashion magazines around the world, thanks to its unique combination of comfort and fashion-forward design.
How did Ashley Park feel about being a part of the Skechers campaign?
Ashley emphasized her enthusiasm for the campaign and personal connection to it, saying how Skechers has maintained a particular place in her heart since infancy. She recalled dancing in her first pair during playtime and talked about her current passion for the comfortable and beautiful Uno sneakers.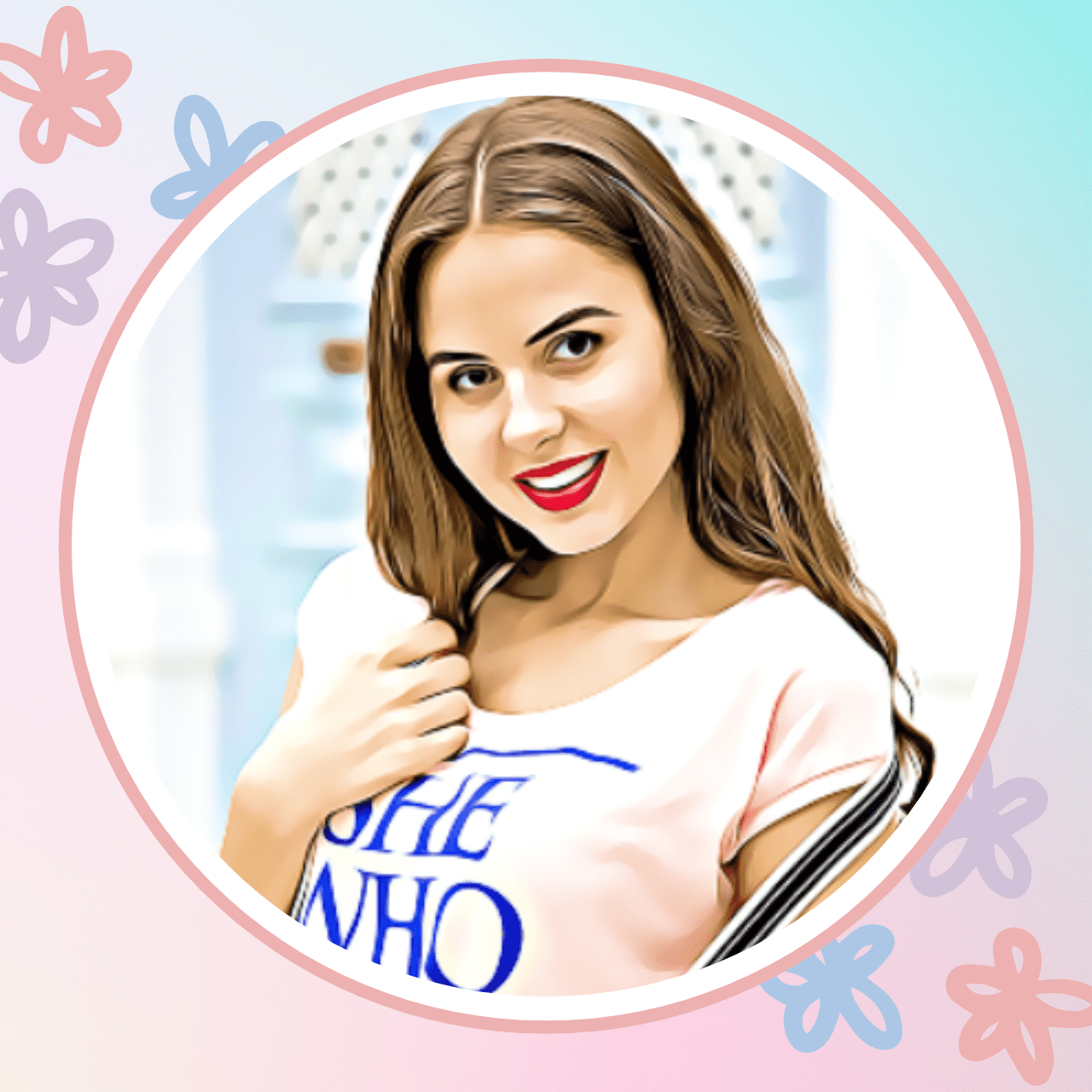 I am Olivia Johnson, a passionate writer who finds joy in creating engaging blogs on topics related to TV ads and commercial actors. I am deeply committed to the professional world of writing. Currently, I am working as a Content Writer at Myfavcelebs.com, where I continue to explore and contribute to the realm of entertainment and celebrity culture.
I have successfully completed my undergraduate education with a degree in English, and my love for reading books has been a lifelong pursuit, further enriching my appreciation for the written word. I have also worked as Ad Copywriter.
Please feel free to share your suggestions and comments.
Best Regards
Olivia Johnson (Author at Myfavcelebs.com)