Let's take a closer look at Succession star Sarah Snook Baby Name and Gender. She welcomed her first child with her husband Dave Lawson Also See the First Photo. Sarah, the gifted actress best known for her portrayal as Shiv Roy in the critically acclaimed HBO series "Succession," has announced the birth of her first child on Instagram.
In this piece, we look at Sarah Snook's baby's joyful arrival and the excitement around the much-anticipated kid name reveal.
Sarah Snook Baby Name and Gender: Speculation and Anticipation
While the gender and name of Snook's baby have not been revealed, fans and following are giddy with excitement. The mystery surrounding the little snook's name has just added to the excitement, leaving fodder for speculation and debate among Sarah's devoted followers.
While the actress remains tight-lipped about her child's name, the mystery continues to intrigue admirers who are eagerly awaiting the big reveal.
Also Read: How will Netflix know about Password Sharing?
Succession' star Sarah Snook gives birth: A joyful Announcement
She just posted a touching photo to Instagram, documenting the perfect moment when she watched the series finale of "Succession" while holding her newborn kid.
The actress expressed her appreciation for the experiences and possibilities provided by the show, claiming that it had altered her life.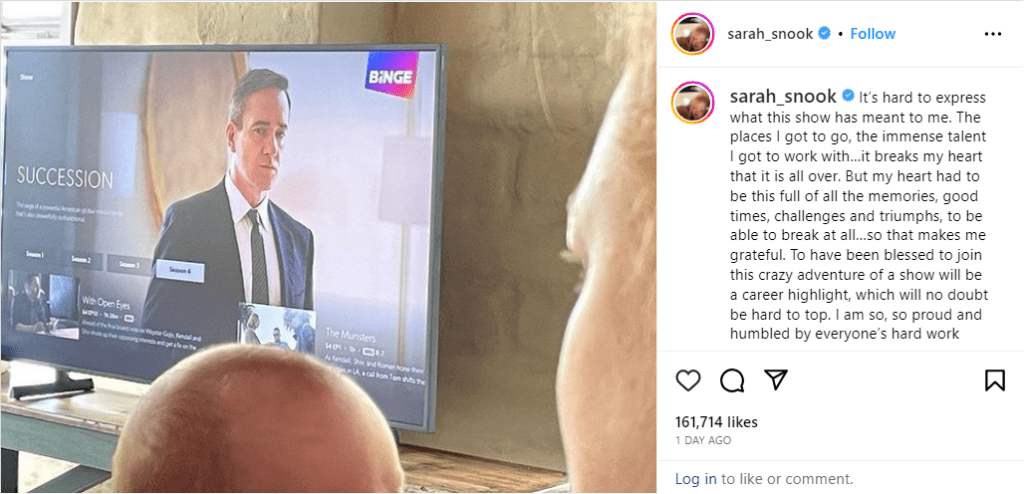 Sarah's life has been impacted yet again by the arrival of her baby, and she expressed her gratitude for the love and support she has received.
Why Sarah Snook did not reveal the newborn name and gender?
Snook's decision to keep her little boy or girl's name a secret may have been motivated by a desire for privacy and the value of the moment. Many celebrities prefer to keep their personal life private, especially when it comes to their children.
Sarah ensures that her child's name stays a personal and sensitive element, shared only with loved ones, by keeping the surprise.
Sarah Snook Gives Birth, Watched Succession Series Finale With Her Newborn
Sarah posted on Instagram, "Watching Succession Series Finale With a Newborn." She discusses her deep attachment to the show and the great influence it had on her life.
She admits to struggling to find the perfect words to communicate the breadth of her feelings. The experiences she had, the places she visited, and the amazing talent she had the opportunity to work with left an indelible impression on her.
While she is saddened that the show has ended, Sarah recognizes that her heart needed to be filled with all of the memories, good moments, obstacles, and successes in order to properly enjoy the journey.
Her thoughts are infused with appreciation as she realizes the blessings of being a part of such an unusual and unpredictable trip. Joining this wacky program has become a career highlight for her, one that will be difficult to top.
Sarah goes on to express her enormous delight and humility at observing everyone engaged in the show's dedication and hard work season after season. She admires the collective dedication to excellence and pushing the boundaries in all aspects of production.
She treasures every moment, from the friendships created to the engaging scripts, the enticing locales to the memorable one-liners, the early mornings to the last-minute alterations, and all the highs and lows.
feelings of bidding farewell to the show
Despite the bittersweet thoughts of saying goodbye to the program, Sarah admits that the people she had the pleasure of working with are the ones she would miss the most.
The amazing people who brought the characters and plot to life left an indelible impression on her. Their companionship and shared experiences have made the tour extremely memorable.
In a touching ending, Sarah Snook admits that she just finished watching the final episode of the final season, realizing that it symbolizes a watershed moment in her life that not only closes a chapter but also marks a new beginning.
Her life has been changed yet again by the arrival of her newborn, and she expresses her heartfelt gratitude to all of her followers and supporters who have shown her love and steadfast support during her journey.
Snook urges her audience to think about the show's enormous influence and expresses her genuine gratitude for the experiences and connections it brought into her life in this honest and sincere article.
A Career Highlight and New Adventure: Succession
Sarah also discussed her time on "Succession" and the impact it had on her life and career. She hailed it as a career highlight that will be difficult to top, highlighting the great talent she had the opportunity to work with.
As the series concludes, she begins a new adventure as a mother, embracing the joys and challenges of parenthood.
Sarah snook baby news: Congratulations and Well-Wishes
As news of Snook's newborn birth spread, congratulations from fans and fellow celebrities alike poured in. Sarah's wonderful occasion represents a crucial milestone in her life and strengthens her friendship with her husband, Dave Lawson.
With the birth of this new member to their family, Sarah, and Dave begin a new chapter filled with love, laughter, and wonderful moments.
Conclusion
While Snook's newborn name remains a pleasant mystery, the advent of her child has brought her enormous joy and excitement. While fans wait for the baby's name to be revealed, they continue to celebrate the success of "Succession" and the impact it had on Sarah's career.
Her journey into motherhood promises to be as gratifying and astonishing as her celebrated performances on television, with warm compliments and well-wishes coming in.
What is the name of Sarah Snook's baby?
The name of her baby has not been revealed yet.
How did Sarah Snook announce the arrival of her newborn?
She subtly announced the arrival of her newborn by sharing an image on Instagram where the head of her little one was seen next to hers while they were watching the series finale of Succession.
Was Sarah Snook pregnant while filming the final season of Succession?
Yes, she was pregnant while filming some of the final episodes of Succession. She revealed her pregnancy during the show's Season 4 premiere event.
Who is Sarah Snook's husband?
Her husband is Dave Lawson, an actor and comedian. They got married in October 2021.
How did Sarah Snook describe her experience working on Succession?
She characterized her time on Succession as a career highlight, and she expressed her delight and humility at being a part of a show full of incredible talent and hardworking people. She treasured the friendships, scripts, locales, and journey's highs and lows.
You May also like:
Geico hot wings commercial actor
What does the American idol winner get?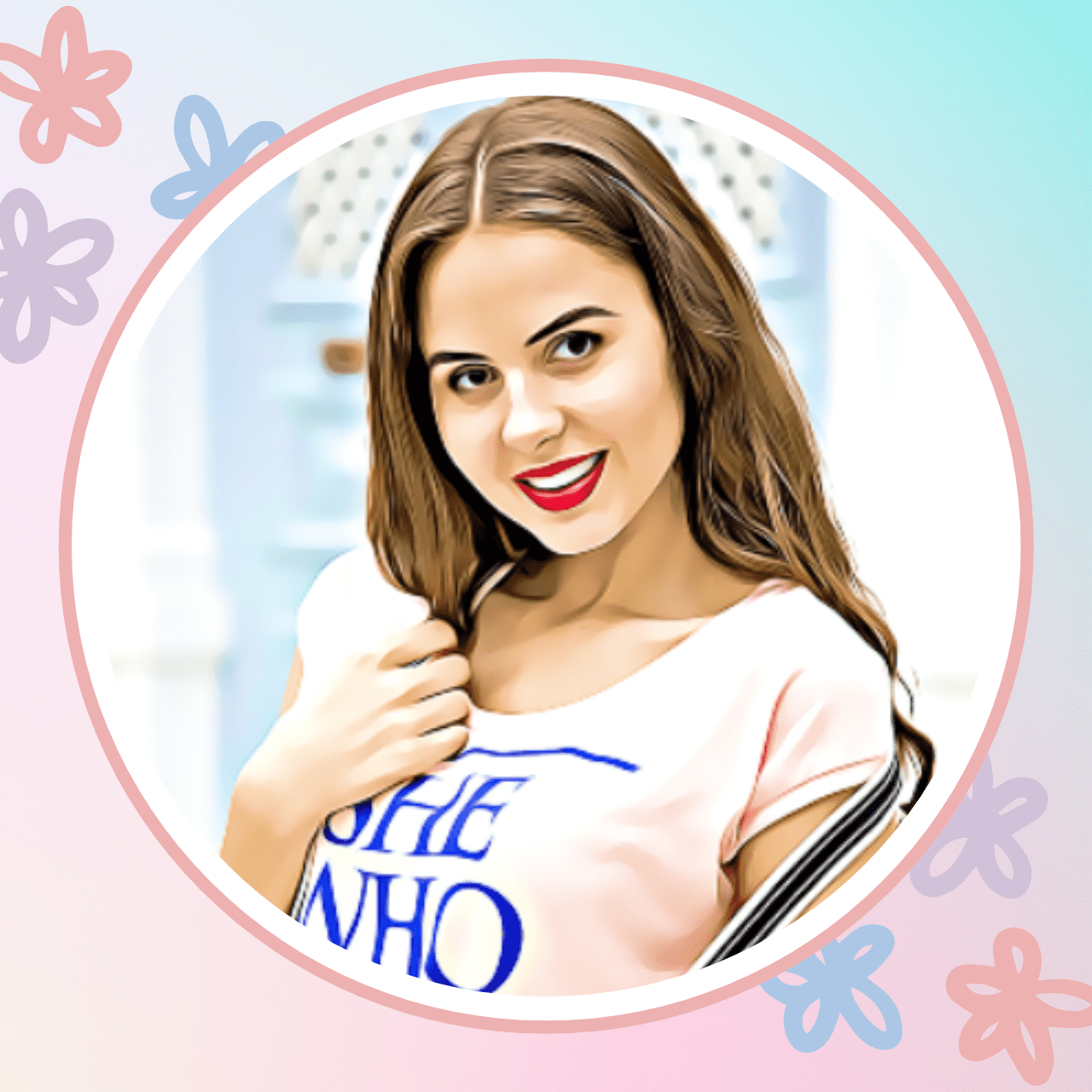 I am Olivia Johnson, a passionate writer who finds joy in creating engaging blogs on topics related to TV ads and commercial actors. I am deeply committed to the professional world of writing. Currently, I am working as a Content Writer at Myfavcelebs.com, where I continue to explore and contribute to the realm of entertainment and celebrity culture.
I have successfully completed my undergraduate education with a degree in English, and my love for reading books has been a lifelong pursuit, further enriching my appreciation for the written word. I have also worked as Ad Copywriter.
Please feel free to share your suggestions and comments.
Best Regards
Olivia Johnson (Author at Myfavcelebs.com)