Today we will explore Priceline commercial actor Kaley Cuoco and see people's reactions to the travel ad. Priceline, the popular travel firm, made headlines in early 2023 with a series of amusing commercials starring the great actress Kaley Cuoco.
You may know her as Penny from the hit sitcom "The Big Bang Theory." Cuoco's face has become instantly recognizable and is now inextricably linked to Priceline's marketing activities.
Recently, there have been rumors about her looking different, particularly her body shape, which has some people wondering if she is pregnant. In this piece, we'll look at the commercial's details and the catchy theme music that's gone viral.
Priceline commercial actor: Kaley Cuoco
Kaley Cuoco, best known for her role as Penny on The Big Bang Theory, confidently displays her pregnancy in the 2023 Priceline campaign. The commercial begins with a lighthearted scenario in which Kaley's character assists families with their travel needs. In one case, she assists a father and son who are unable to afford a vacation by offering them a "happy price" that is within their budget.
A catchy and viral theme song plays in the background throughout the commercial. With references to reinflating dreams, discovering excellent prices, and the symbolic nature of Priceline's offers, the lyrics reflect the essence of the Priceline experience.
Fans are overjoyed to see Kaley Cuoco's joyful expression in the Priceline commercial, and many hope that their collaboration will continue once her baby is born. Kaley's engagement with Priceline adds to her strong CV, which already includes advertisements for Priceline, Toyota Rav4, and Proactiv Solution, among others.
Kaley Cuoco's Pregnancy in the 2023 Priceline Commercial
Kaley Cuoco, the actress in the Priceline commercial from 2023, is indeed pregnant. Cuoco confirmed her pregnancy in October 2022, implying that her child will be born in the first part of 2023.
Her child's father is American actor Tom Pelphrey, who has been in popular programs such as Marvel's "Iron Fist," "Ozark," and "Outer Range." Cuoco, who previously married tennis star Ryan Sweeting and equestrian Karl Cook, divorced in June 2022 and began dating Tom shortly afterward.
While Cuoco has no plans to remarry, she is overjoyed at the prospect of being a mother for the first time.
Priceline Inflataboy Commercial featuring Kaley
Enter the magical world of the "Priceline Inflataboy:30 Commercial"! With its attention to detail and brilliant storytelling, this advertisement has captured people. The lovely deflated boy, whose countenance echoes the actors' emotions, caught my eye.
Kaley is the energetic spokesperson in the engaging Priceline commercial, joined by a father and son. The action begins with Kaley starting a talk regarding their family vacation.
As she mentions going out together, excitement permeates the air. However, the father's response is tinged with disappointment, as he explains that the escalating prices make going this year unfeasible. Undaunted, Kaley proposes to look to Priceline for a solution.
She emphasizes the special package deals available only through Priceline, emphasizing their exclusivity. She discusses the wonderful five pools and an exhilarating water slide included in their offers with awe. The father's expression brightens with increased optimism as he realizes they can make their dream vacation a reality.
As the commercial ends, an upbeat background sound emphasizes the idea, encouraging viewers to find their happy spot on Priceline. This commercial effectively illustrates Priceline's capacity to convert problems into opportunities and create remarkable family experiences through Kaley's captivating portrayal.
The message of the ad is clear:
If you want to make your travel fantasies come true without breaking the budget, Priceline is the place to go. They provide great bundle discounts that you will not find anywhere. So, why delay?
Take a journey to your favorite spot for an unbelievable price—go to Priceline right now and begin making your travel dreams a reality!
Priceline commercial 'Hawaiian Cubicle' Featuring Kaley Cuoco
The website industry is buzzing about Priceline's "Hawaiian Cubicle," a 30-second TV commercial. The advertisement first aired on February 14, 2023. It features famous individuals, captivating stories, and fascinating songs. Because of its increasing popularity, viewers are invited to share this advertisement with their friends.
Biography of Kaley Cuoco
On a crisp November day in 1985, the lively and talented Kaley Christine Cuoco entered the world in the vibrant town of Camarillo, California. She was raised by her parents Layne Ann and Gary Carmine Cuoco, as well as her younger sister Briana.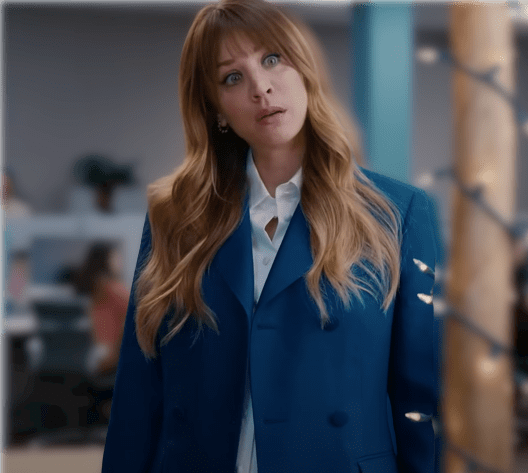 At a young age, Cuoco discovered a liking for tennis and advanced to the level of an amateur player. But at the age of 16, she decided to pursue an acting career instead of her tennis aspirations.
Career
In the late 1990s, Cuoco's acting career really took off with supporting roles in films and on television. She achieved success when she was chosen to play Bridget Hennessy in the ABC sitcom "8 Simple Rules" from 2002 to 2005.
Her star-studded journey soared to new heights as she fearlessly lent her voice to the lovable Brandy Harrington in the enchanting world of "Brandy & Mr. Whiskers" and charmed audiences with her glamorous portrayal of the fierce Billie Jenkins in the climactic final season of "Charmed."
She rose to fame thanks to her portrayal as Penny on the CBS sitcom "The Big Bang Theory" from 2007 to 2019. Cuoco was praised for her portrayal of Penny and won multiple accolades, including the Satellite Award, Critics' Choice Award, and People's Choice Award.
In recent years, Cuoco has persisted in demonstrating her talent and versatility. Since 2020, she has been a cast member and executive producer of the HBO Max comedy-thriller series "The Flight Attendant," which has received accolades from critics.
At prestigious award shows like the Critics' Choice Awards, Primetime Emmy Awards, Golden Globe Awards, and Screen Actors Guild Awards, she was nominated for her performance in the series.
Movies list
Throughout her career, Cuoco has also made cameo roles in a number of films, including "Virtuosity," "Toothless," "Hop," and "The Wedding Ringer." Along with her acting endeavors, Cuoco created Yes, Norman Productions 2017, a television production firm. This company has a multi-year first-look production agreement with Warner Bros. Television.
Personal Life
Cuoco has experienced both highs and lows in her personal life. She secretly dated Johnny Galecki for nearly two years while they were co-stars on "The Big Bang Theory" Since calling it quits on their relationship, they are still friendly.
Cuoco has had two marriages. From 2013 until 2016, she was wed to professional tennis player Ryan Sweeting. She started dating equestrian Karl Cook after their divorce, and they were married in 2018. Although the couple separated in 2021, their divorce wasn't finalized until 2022.
Kaley Cuoco's relationship status
Actor Tom Pelphrey and Cuoco are presently dating. In 2022, she announced on Instagram that she and he were expecting their first child. The couple welcomed Their daughter named Matilda in March 2023.
Cuoco's Infectious Charm
Kaley Cuoco's radiant demeanor unquestionably enhances the Priceline commercial. Even after the birth of her child, Cuoco and Priceline's continued partnership is eagerly anticipated by fans. Cuoco boldly displays her pregnant journey alongside her partner, Tom, by frequently posting pictures of herself on Instagram.
Cuoco's Expanding Resume
In addition to her role as Penny in "The Big Bang Theory," Kaley Cuoco has continued to build a strong acting resume. She most recently rose to fame as the face of Priceline's Super Bowl LVII ads. In these commercials, Cuoco plays a character who helps families with various travel-related problems by offering them reasonably priced solutions for their ideal holidays.
On sites like TikTok, Meta, and YouTube during the Super Bowl, interactive props are used to promote tantalizing deals like vouchers for Priceline Hotel Express Deals, sizable savings on vacations to Maui and Cancun, and $500 off California getaways.
Conclusion
The collaboration between Kaley Cuoco and Priceline in their 2023 advertising has generated excitement among viewers. Fans eagerly await the birth of her first child, which heightens the excitement of her pregnancy.
Cuoco's partnership with Priceline has a great theme tune and Cuoco's contagious personality, so it's sure to have an impact. Cuoco remains a well-known figure in the entertainment business as she pursues new acting opportunities, enthralling viewers with her skills and engaging personality.
FAQs
Is Kaley Cuoco pregnant in the 2023 Priceline commercial?
Yes, Kaley Cuoco is pregnant in the 2023 Priceline commercial.
What is the theme song in the 2023 Priceline commercial?
The theme song in the 2023 Priceline commercial is a viral jingle created specifically for the ad.
Will Kaley Cuoco continue working with Priceline after the baby is born?
Fans hope that Kaley Cuoco's collaboration with Priceline will continue even after the baby is born.
What is Kaley Cuoco's role in the Super Bowl LVII commercials?
Kaley Cuoco stars in a series of short commercials for Priceline, where she helps families with travel issues.
What happens in the first Priceline commercial featuring Kaley Cuoco?
In the first commercial, Kaley Cuoco helps a father and son secure an affordable vacation.
Where will the new Priceline ads be featured online?
The new Priceline ads will be featured on TikTok, Meta, and YouTube during the Super Bowl.
Now you can see more commercials cast at Myfavcelebs.com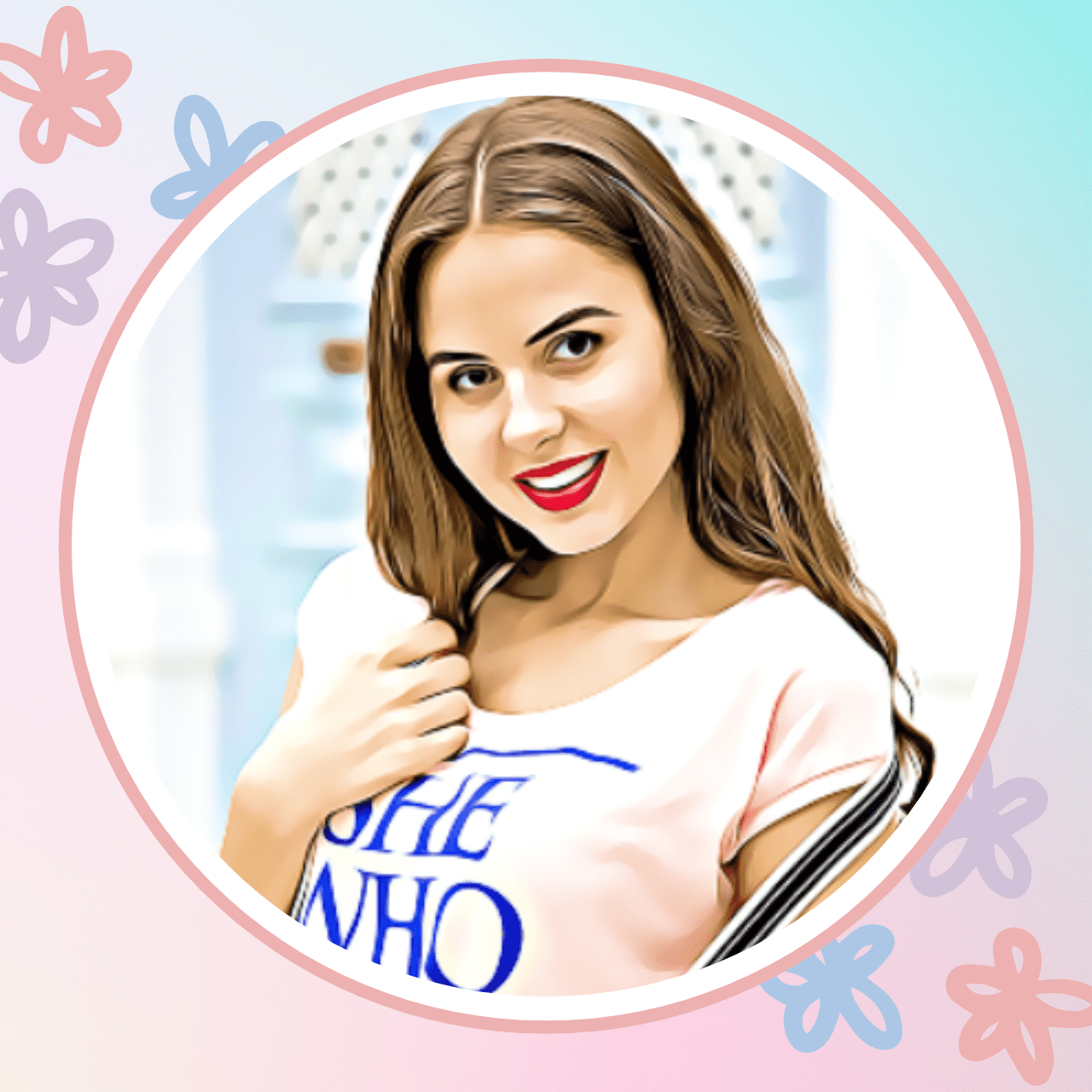 Hello! My Self Olivia Johnson.
I am a passionate writer and love writing blogs. I am also very much interested in the professional world of writing. As of now, I am working for Myfavcelebs.com as a full-time content writer. I have completed my graduation in English Subject and love to read books.
Feel free to comment with your suggestions.
Best Regards
Olivia Johnson ( Author at Myfavcelebs.com)