Today we will explore Jardiance commercial Actress and its song. We will also see entire Jardiance commercial cast 2023 and song lyrics. As we all know, social media has taken over the world, and businesses are finding it increasingly difficult to captivate their target audience's attention. In the case of pharmaceuticals, spreading awareness is even more important because it might mean saving lives.
Jardiance is a prescription medicine that has been around for a while and is known for its effectiveness in treating type 2 diabetes and heart disease. However, in 2023, the corporation decided to attempt something new: a musical advertisement. Now we'll learn more about Jardiance commercial actors and actresses.
Jardiance commercial Actress 2023: Deanna Colón
The Jardiance commercial actress name is Deanna Colón ("Bomb Chica" DellaCioppa Colón). She is an American singer, actor, and voice instructor. She's worked with some of the biggest names in music, including Justin Bieber, Celine Dion, and Paula Abdul.
In the commercial, she shows off her singing and dancing abilities while promoting Jardiance's diabetes management abilities. Continue reading for her bio, wiki, and birthday.
Jardiance commercial cast
The Jardiance commercial features a brilliant cast, crew, and creative team that have collaborated to create an eye-catching and effective advertisement. The commercial shows the benefits of Jardiance, a drug used to treat type 2 diabetes, as well as the significance of leading a healthy lifestyle.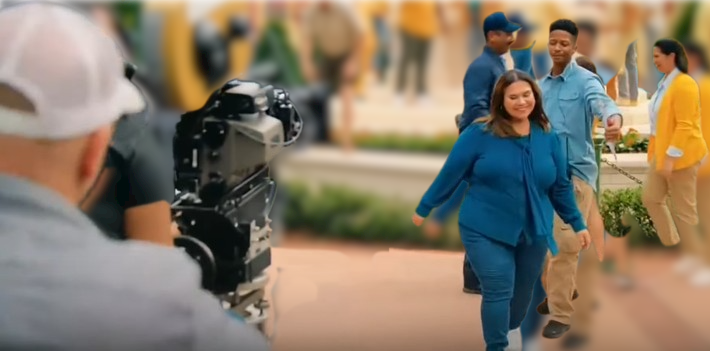 The main actress, Deanna, is part of a great team of choreographers, musicians, and cosmetics specialists who all contributed to the commercial's success. The table below summarises the cast and crew members who worked on the Jardiance commercial.
| Information | Jardiance Cast names |
| --- | --- |
| Agent | Jackie Stander |
| Commercial Actor | Deanna Colón |
| Creative director | Mark Cacciatore |
| Designer | Mark Snyder |
| Company | Evoke |
| Director | Declan Whitebloom |
| Choreography | Shea, Scott Hislop, and Tracy Phillips |
| Music company & Singer | Mophonics, Shea, Jean Scofield Maxwell |
| Co-star | Mario Mosley |
| Photographer | Rob Howard |
| Beauty Team | Ana Crane |
| Jardiance commercial Location | Florida |
Jardiance commercial song Lyrics and uniquness
The commercial's jingle is cheerful and playful, discussing how Jardiance may make diabetes management easier. The lyrics are as follows:
"I have type 2 diabetes, but I manage it effectively Jardiance It's a small medication with a big story to tell I take it once a day "At the start of each day"
The song's melody and her performance make diabetes control appear easy, providing a sense of fun and excitement. The commercial's emphasis is not only on promoting the drug but also on raising diabetes awareness, which is critical for everyone dealing with the condition.
The musical structure of the commercial differentiates it from normal medicine commercials seen on television. In an age when attention spans are short, the format of the commercial allows it to capture viewers' attention and leave a lasting impression.
It's a great illustration of how businesses can use creativity to sell their products while also making a difference in people's lives.
Deanna's Biography, Wiki, and Early Life
She is a multi-talented singer, composer, and chef who has achieved remarkable success in a variety of disciplines. She was born on July 19 and raised in Boston, where her mother fostered her love of music.
Deanna's love of music was evident from an early age, as she would spend hours mimicking the riffs and tones of her favorite singers, including Whitney, Patsy, Chaka, and Barbara.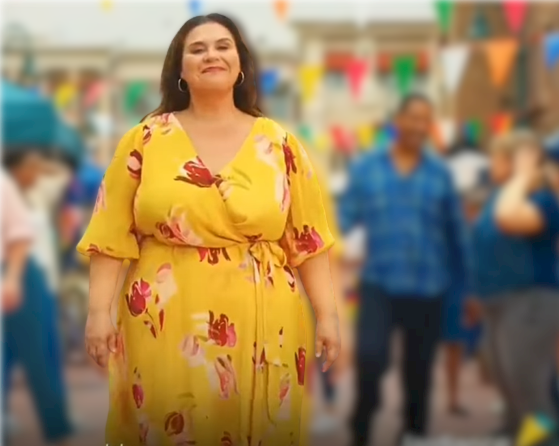 her skill was found by a Berklee College of Music staff member who overheard her singing one day. She was given the scholarship to attend their 5-week summer program, and by the end of it, she had wowed the university enough that she was given a full tuition scholarship to study.
She improved her singing, performance, and songwriting skills at Berklee, which led to numerous possibilities in the music industry.
Jardiance commercial Girl: Deanna's Work History and Achievements
Her expertise and abilities allowed her to work for lead and background vocals with legends like David Foster, Diane Warren, and other hit authors and producers. Dirty Heads, Daniel Skye, Nick Jonas, Celine Dion, Lea Michele, Justin Bieber, Havana Brown, Paula Abdul, and Cassie have all requested her to do background vocals.
Her singing and songwriting can be heard in over 200 films, television shows, and commercials, including "Apple," "Betrayal," "Sex and the City," "General Hospital," and "America's Funniest Home Videos," among others.
Here the Work experience history.
| Job Title and Description | Company/Organization | Duration |
| --- | --- | --- |
| International Vocal Coach | Self-employed | Jan 1996 – Present (27 years 5 months) |
| Chef | Self-employed | Jan 1985 – Present (38 years 5 months) |
| MasterChef Season 10 Top 20 White Apron Winner | N/A | N/A |
| Content Creator | N/A | N/A |
| Cooking Instructor | N/A | N/A |
| Travel Food Vlogger | N/A | N/A |
| Bomb Chica Entertainment Graphic | Bomb Chica Entertainment | Jan 1992 – Present (31 years 5 months) |
| Professional Singer, Songwriter Live Performer, Studio Performer, Voice Actor, Actor & Host | Bomb Chica Entertainment | N/A |
| Season 8 Quarter Semi Finalist on America's Got Talent | N/A | N/A |
| Background Vocals for Celine Dion, Justin Bieber, Nick Jonas, Paula Abdul, etc. | N/A | N/A |
| Songwriter for Major Artists as well as over 200 Film & TV placements | N/A | N/A |
Now we will see some of her experience and her story, we will also see how she achieved so much.
Deanna was featured in America's Got Talent
She appeared as a contestant on Season 8 of NBC's #1 rated show, "America's Got Talent," hosted by Nick Cannon and including celebrity judges Howard Stern, Mel B., Howie Mandel, and Heidi Klum. She advanced to the live quarter-final round at Radio City Music Hall in New York, in front of a TV audience of 10 million.
She was cast as the lead singer/dancer/actress in the next two years of BIG LOTS holiday advertisements the same year.
Deanna as a songwriter
She has written songs including "My Silent Bravery," "Red Velvet," "Quincy Featuring French Montana," "Sophia Grace," "Charlie Wilson," "Cody Simpson," "Cassie," "Mya," "Justice Crew," "Bret Ryan," and "Three Graces," among others.
Deanna Partciated in Fox's Master Chef
Cooking has always been another artistic outlet for Deanna. She honed her culinary skills when her parents maintained an Italian restaurant for 45 years. The inspiration led her to audition for Fox's Master Chef 2019, and Gordon Ramsey, the renowned chef and TV personality, would host the show.
She was a member of the show's exclusive Top 20 after winning a coveted white apron from the judges during Season 10. Season 2 of Hot Mess Express on Sling TV will feature Deanna as a Judge and Chef.
Deanna's Body-Positive Company Promoting Self-Love and Inspiration
Deanna, who is always creating, launched her inspirational, self-love/body-positive firm, Bomb Chica Apparel, in July 2020. The firm was inspired by her song "I Am A Masterpiece," a self-love hymn written in 2013 and released in 2017. The constant goal is to inspire everyone to love and appreciate themselves!
She is a genuinely gifted and ambitious lady who has achieved significant success in a variety of disciplines. Her devotion and passion have brought her to where she is today, and there is no doubt that she will continue to innovate and inspire in the years to come.
Jardiance commercial Actress Deanna's Social media
Final Words
Finally, the Jardiance commercial actress 2023 shows how a musical format can make a seemingly uninteresting topic such as diabetes control more approachable and less daunting.
The utilization of a catchy tune and an accomplished musician such as Deanna "Bomb Chica" DellaCioppa Colón creates a memorable advertisement that people are talking about on social media.
It's a great example of how businesses can use creativity to sell their products and reach a larger audience. So, the next time you see the commercial, remember to sing along! We will also try to write more on Deanna bomb Chica Wikipedia an age.
FAQs
Who is Deanna "Bomb Chica" Colón?
Deanna "Bomb Chica" Colón is a talented singer, songwriter, actor, and vocal coach, who has worked with many well-known artists and brands, including Diana Ross, Patti LaBelle, Jack in the Box, and Celine Dion. She is also the founder of The Masterpiece Movement, a body positivity movement that encourages self-love and acceptance
What are some of Deanna DellaCioppa Colón's notable achievements?
Deanna DellaCioppa Colón was a singer in Season 8 of America's Got Talent, co-wrote and sang the single Higher, produced by David Morales & Albert Cabrera, and worked for famous artists like Celine Dion, Paula Abdul, and Justin Bieber.
What is the song featured in the 2023 Jardiance commercial?
The song in the 2023 Jardiance commercial is a jingle created on purpose for the commercial. The lyrics try to talk about diabetes in a lighthearted way.
What is the purpose of the Jardiance commercial?
The purpose of the Jardiance commercial, like any other ad, is to spread knowledge about the product to potential clients. The musical-themed commercial aims to create interest in the medication by using a catchy jingle and a well-known actress deanna.
Now you can see more commercialscast at Myfavcelebs.com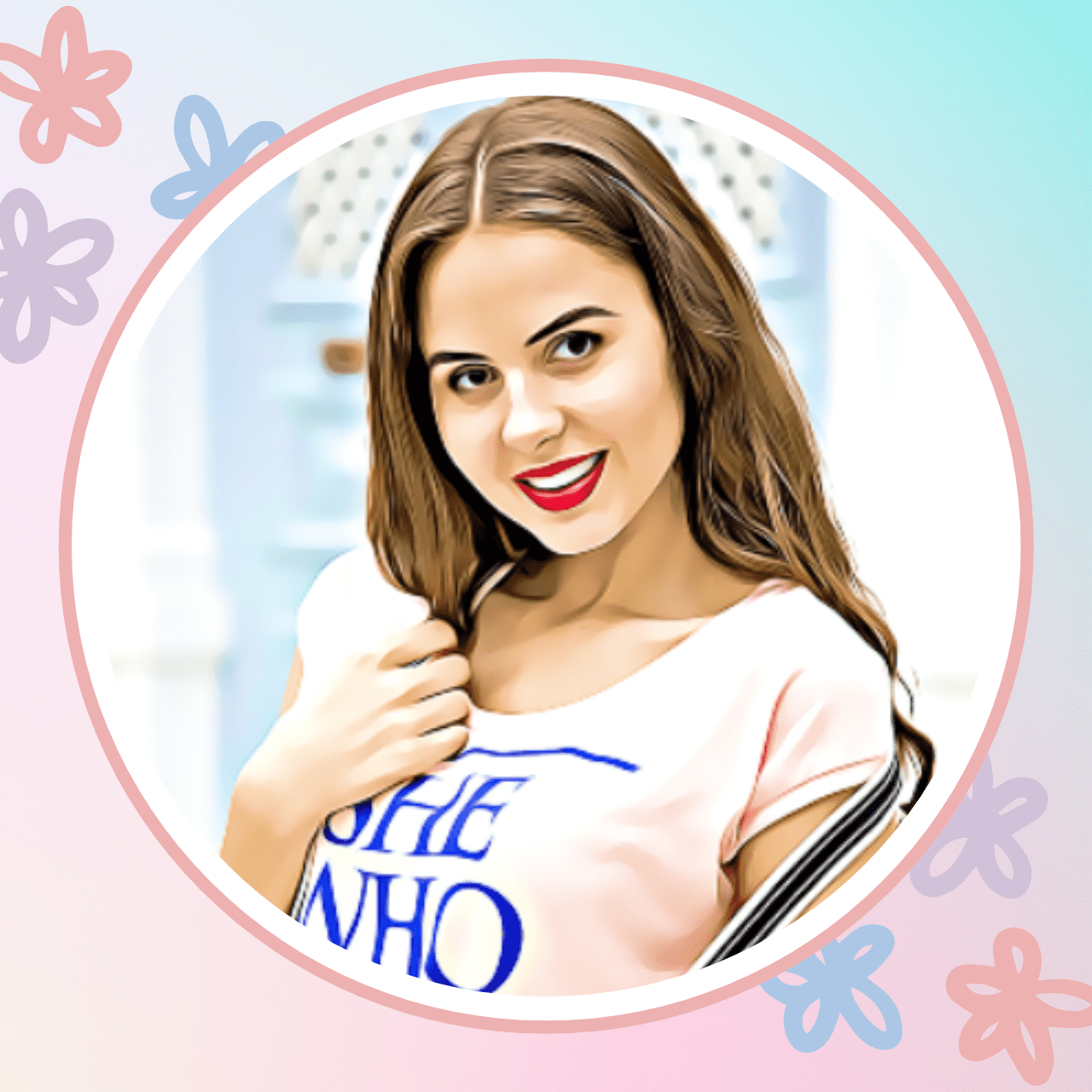 Hello! My Self Olivia Johnson.
I am a passionate writer and love writing blogs. I am also very much interested in the professional world of writing. As of now, I am working for Myfavcelebs.com as a full-time content writer. I have completed my graduation in English Subject and love to read books.
Feel free to comment with your suggestions.
Best Regards
Olivia Johnson ( Author at Myfavcelebs.com)