Are you searching for a Lancome Commercial Actress with their timeless beauty and charm? The Lancôme Actress is a topic that has ignited curiosity and admiration among viewers worldwide. In this article, we unveil the captivating actresses who have joined forces to redefine beauty and happiness. Join us on a journey to discover their stories and the resounding impact of this Lancôme ad.
In the fast-paced world of fashion and beauty, celebrity endorsements are more than just a fad; they are a captivating phenomenon. In this context, the collaboration of two great actors, Julia Roberts and Zendaya, in Lancôme's (Lancome) campaign for the iconic fragrance "La Vie Est Belle" is captivating.
In this expanded post, we'll delve deeper into the fascinating ad starring these two magnificent Lancome Commercial women, uncovering the magic behind their presence and delving into the incredible lives of these Hollywood titans.
Lancome Commercial Actress 2023: Julia Roberts, Zendaya and More
Lancôme commercial actresses names are Julia Roberts, Zendaya, Penelope Cruz, Amanda Seyfried, Isabella Rossellini, Lily Collins, Hoyeon, and Aya Nakamura among the impressive cast.
The exquisite connection between these legendary ladies, whose collective charisma resonates with viewers on a profound level, encapsulating a pure and happy reinterpretation of happiness, is responsible for the ad's tremendous popularity.
As soon as the commercial aired, it caused a rush of emotions on social media platforms, with fans and beauty enthusiasts complimenting the ad and praising the actresses' choices.
The commercial's compelling message about the essence of happiness, along with the unity of acclaimed actors and their exuberant version of "What a Wonderful World," has struck a chord with audiences, cementing the company's position as a beauty industry leader.
You may Also Like: Burberry Goddess Commercial Actress
Lancôme Commercial Review and People's Reaction
The latest La Vie Est Belle commercial has captivated audiences with its stunning blend of elegance and authenticity. The dynamic combo of Julia Roberts and Zendaya adds an added layer of appeal to this masterfully constructed advertisement.
I personally watched this commercial and found it to exude a sense of luxury and genuine happiness throughout. It's a visual treat that not only showcases it's elegance but also evokes a feeling of joy while watching.
The advertisement has been panned by viewers, with many expressing their excitement and affection for the pairing of these two amazing actresses.
Julia Roberts and Zendaya have incredible chemistry, and their aggregate charisma connects intimately with the audience, reflecting a sincere and happy reimagining of pleasure.
Lancome Commercial Song: What a Wonderful World
This ad is popular because of the soothing message about the essence of happiness and the enjoyment of life's essential joys. The soundtrack selection for "What a Wonderful World" is fantastic, giving a tone of optimism and love that leaves an indelible impression.
While the commercial is well crafted, some have observed that it may appear aspirational given the luxury beauty items being promoted. While high-profile sponsorships are obviously tempting, they may raise cost concerns. Nonetheless, the ad's contagious joy and acceptance of variety have gained it many fans.
People's reaction on social media
This commercial fosters a strong sense of community, as viewers from all walks of life gather together to enjoy the beauty and happiness it depicts. It honors the beauty company's long heritage as a provider of elegance and grace in the world of beauty.
The reaction on social media has been very positive, with hashtags such as #LaVieEstBelle, #BeautyIsALivingArt, and #Lancôme trending, demonstrating widespread approval for the advertising.
Lancôme's leadership in the cosmetics industry has been validated by the ad's powerful message and the collaboration of well-known actors, as well as their enthusiastic performance.
While not everyone will agree with the message, the advertisement's positivism and honesty make it a significant and unforgettable addition to the company's beauty range.
Julia and Zendaya shine brightly in the intriguing world of Hollywood, leaving an indelible influence on the entertainment business. Let us look into their unique lives and professions to learn what makes them such beloved people.
Lancome Commercial Actress Julia Roberts Wiki and career
Julia Fiona Roberts, born on October 28, 1967, has left her imprint on Hollywood history. Her long career has spanned decades and has been recognized with numerous awards, including an Academy Award, a British Academy Film Award, and three Golden Globe Awards.
Julia Roberts is one of the industry's most bankable stars, with her films grossing over $3.9 billion worldwide.
Roberts rose to prominence in the late 1980s, appearing in films such as "Mystic Pizza" and "Steel Magnolias."
Her portrayal of the attractive Vivian Ward in the renowned romantic comedy "Pretty Woman" in 1990, on the other hand, catapulted her to fame.
You May Read: Medicare Commercial Actress 2023: Martha (Real Name)
Lancôme commercials actress Zendaya Wiki and Career
Zendaya Maree Stoermer Coleman, known professionally as Zendaya, was born on September 1, 1996. She has quickly established herself as a formidable figure in the entertainment industry. Her abilities extend beyond acting to music and fashion, making her a veritable Renaissance woman.
Zendaya started off as a child model and backup dancer before winning a role in the Disney Channel sitcom "Shake It Up."
Her career took off after she was cast in "Spider-Man: Homecoming." Her work in HBO's "Euphoria" as Rue Bennett garnered her two Emmy Awards for Outstanding Lead Actress in a Drama Series.
Zendaya Is a Multifaceted Sensation Outside of the Screen
Zendaya's talent goes beyond the screen. She experimented with music, releasing singles and even her debut studio album, self-titled, in 2013.
Her performance on the "The Greatest Showman" soundtrack, particularly "Rewrite the Stars," solidified her status as a multi-talented artist.
Zendaya's influence, however, extends beyond the field of entertainment. Her strong involvement in the realms of fashion and business is renowned. She has posed for several labels, launched her shoe line, and worked on capsule collections with renowned fashion designer Tommy Hilfiger.
Her efforts to encourage diversity and inclusivity in the fashion industry have gained worldwide praise.
Zendaya's Social Standing
Zendaya's advocacy is not limited to the worlds of fashion and entertainment. She has used her position to help a wide range of humanitarian organizations, from disaster assistance to women's rights activism.
She has also been a vocal supporter of racial justice and voter education. Her social influence makes her a role model for a generation looking for influential change-makers.
Lancôme: A Legacy of Elegance
Returning to the company that brought these two exceptional actresses together. It was founded in 1935 by Guillaume d'Ornano and Armand Petitjean and has a lengthy history in the cosmetics industry.
It specializes in high-end skincare, fragrances, and makeup, and is a subsidiary of L'Oréal Luxury Products, its parent company.
The name "Lancôme" was inspired by France's Lancosme woodland and signifies the brand's relationship with roses. This floral connection, symbolized by a golden rose, became important to Lancôme's identity.
Iconic Lancôme Products
The beauty company offers fragrances, skincare, and cosmetics. The company collaborates with a distinguished roster of perfumers, like Alain Astori, Annick Menardo, Daniela Roche-Andrier, and many more, to develop its scents.
Some of its most well-known products include the "Hypnôse" mascaras and the Visionnaire Range, which includes the proprietary component "LR 2412" designed to improve skin texture, color quality, pore reduction, fine wrinkles, and even skin tone.
One of their most popular scents, "La Vie Est Belle," has achieved remarkable success, particularly in France.
Lancôme's "Lash Idole mascara" has recently become popular
Because of its 24-hour long-lasting composition, its "Lash Idole mascara" was the brand's best-selling product in 2021.
Lancôme's name in the beauty industry was strengthened when the mascara received the Expert's Choice beauty award.
Read More Like This: Newday USA Blonde Girl Juliana Folk
Final Words
The Lancôme campaign starring Julia Roberts and Zendaya celebrates beauty, skill, and grace. These two renowned actresses, each with their own adventures and contributions to the world of entertainment and beyond, provide a new layer of intrigue to Lancôme's ageless fragrance, "La Vie Est Belle."
This engaging commercial invites us to enjoy the essence of pleasure and beauty, reminding us that beauty is more than skin deep and reflects one's character and spirit.
Julia Roberts and Zendaya are role models that capture our hearts both on and off the screen, while the company remains a symbol of elegance and grace in the world of beauty.
So, the next time you watch the captivating Lancôme ad, remember the extraordinary stories behind the faces that make it so distinctive.
In their own distinct ways, Julia Roberts and Zendaya redefine what it means to be beautiful on the inside and out, positioning them as true icons of beauty and elegance in fashion and entertainment.
FAQs
Who are the actresses in the new Lancôme commercial?
The new ad features a star-studded cast that includes Julia Roberts, Zendaya, Penelope Cruz, Amanda Seyfried, Isabella Rossellini, Lily Collins, Hoyeon, and Aya Nakamura.
What is the message of this Lancôme commercial?
The ad conveys a heartwarming message about the essence of happiness and the celebration of life's simple pleasures.
What is the significance of the song "What a Wonderful World" in the ad?
The song enhances the ad's message, expressing optimism, hope, and gratitude for the beauty and wonders of the world.
Is "La Vie Est Belle" a fragrance by Lancôme?
Yes, "La Vie Est Belle" is one of Lancôme's signature fragrances and has been celebrated for its enchanting and timeless scent.
Where can I watch the Lancôme La Vie Est Belle commercial online?
You can find the commercial on its official website, as well as on various video-sharing platforms and social media channels.
How do you pronounce La Vie Est Belle?
La Vie Est Belle" is pronounced as "lah vee eh bell," with an emphasis on the first syllable of each word. It is a French phrase that translates to "Life is beautiful" in English.
You may Love this at Myfavcelebs.com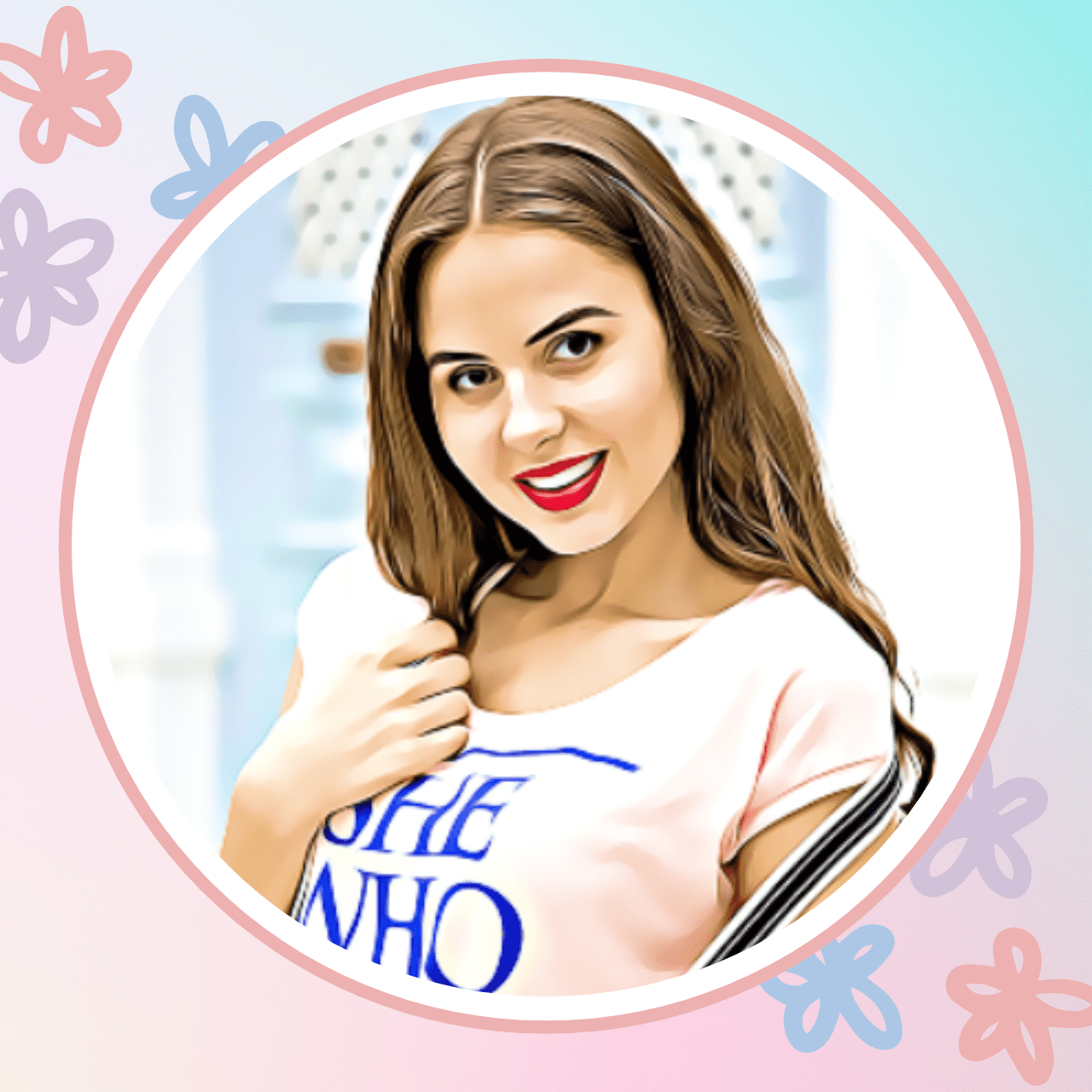 Hello! My Self Olivia Johnson.
I am a passionate writer and love writing blogs. I am also very much interested in the professional world of writing. As of now, I am working for Myfavcelebs.com as a full-time content writer. I have completed my graduation in English Subject and love to read books.
Feel free to comment with your suggestions.
Best Regards
Olivia Johnson ( Author at Myfavcelebs.com)