Are you looking for Draft King commercial actors? If Yes! then you are on the right page. We'll get to see the actors for DraftKings today; it's a popular sports betting service known for its hilarious and A-list advertisements.
One of their most well-known Super Bowl advertisements cast featured Kevin Hart, Ludacris, Emmitt Smith, David Ortiz, Lisa Leslie, the Undertaker, and other stars. Fans adored the advertisement because it showcased the exciting and enjoyable features of the DraftKings brand.
Draft King commercial actors: Kevin Hart, Ludacris, and The Undertaker
Kevin Hart complains in the opening of the advertisement about how everyone who downloaded the DraftKings app will receive a free bet. Internet comedian Desi Banks, who was watching the game in person, was also included in the advertisement.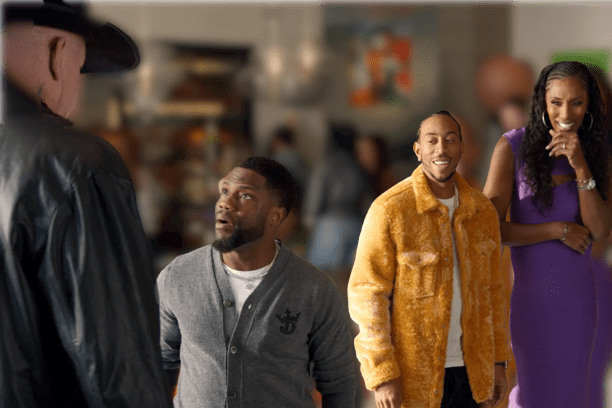 Hart's use of certain words as introductions for celebrity cameos in the commercial was one of its amusing idiosyncrasies, as everyone else cracked quick gags about him.
When Hart used the word "big," the advertisement switched to a scenario with NFL Hall of Famer Emmett Smith and MLB Hall of Famer David "Big Papi" Ortiz. The former Red Sox player made light of Hart taking the "short odds" before the actor showed up and knocked his meal from his hands.
Before Ludacris showed up on the screen, Hart was about to brand them both "ludicrous". The WNBA Hall of Famer Lisa Leslie and NBA Hall of Famer Julius Erving were present as Luda made fun of the 43-year-old taking the "under."
The Undertaker, a WWE Hall of Famer, was also featured in the advertisement, which led Hart to assume a protective posture and inform Luda, Erving, and Leslie that he is keeping a "hawk" eye on them. As a result, Tony Hawk, a famed professional skateboarder, made an appearance in the final seconds of the commercial, even though his main concern was getting inside the party.
DraftKings is renowned for producing humorous and enjoyable advertisements, and its most recent one for Massachusetts is no different. Some of the most well-known athletes and personalities from the Bay State are represented in the commercial, including David Ortiz, Emmitt Smith, Zdeno Chara, Brian Scalabrine, and Aly Raisman. Todd Angilly, who sings the Bruins anthem, and actor and comedian Lenny Clarke are also featured in the advertisement.
In case you were wondering, Rob Gronkowski has previously worked with FanDuel Sportsbook MA, a competitor of DraftKings, while Julian Edelman is a brand ambassador for WynnBET Massachusetts.
By maintaining its corporate offices in Boston's Back Bay, DraftKings has maintained its ties to Massachusetts along the way. More than 600 of DraftKings' more than 3,000 workers are based in its Boston headquarters.
The company was founded by Lowell native and DraftKings president Matt Kalish in a spare bedroom of an apartment in Watertown.
If you love Tv commercial actors then we have dedicated a page for top commercial actors like Verizon commercials and tv dad funny commercial casts.
Actors in the DraftKings Sportsbook commercial
If you're a lover of Boston sports, get ready to watch some of your favorite local actors and players in a brand-new DraftKings Sportsbook advertisement that will start airing in Massachusetts on March 10th. A star-studded cast of Boston sports luminaries and regional celebrities appear in the commercial, "Bet Local," which is supposed to promote DraftKings' Massachusetts launch.
Every Boston sports fan will recognize the names in the ad, which was shot in front of the TD Garden in January. All-stars David Ortiz, Zdeno Chara, Brian Scalabrine, and Aly Raisman appeared in the advertisement, sparking excitement among fans who saw them on set.
While Ortiz was a first-ballot Hall of Famer and three-time World Series champion with the Red Sox, Raisman, a native of Needham, won three gold medals while competing for the United States on the Olympic teams in 2012 and 2016. Scalabrine was a member of the 2007–2008 Celtics team that won the NBA Finals, and Chara played for the Bruins for 14 successful seasons, each one as captain.
But the cast's impressive list doesn't end there. Todd Angilly, who sings the Bruins anthem, and actor and comedian Lenny Clarke are also featured in the advertisement. It's not surprising that Boston sports fans are anticipating the commercial's premiere given its brilliant and well-known ensemble.
Interestingly, two prominent Patriots players are missing from the DraftKings commercial despite it featuring some of the greatest names in Boston sports. The advertising does not feature Rob Gronkowski, who recently joined forces with FanDuel Sportsbook Massachusetts, a competitor of DraftKings, or Julian Edelman, a brand ambassador for WynnBET Massachusetts.
DraftKings Super Bowl LVII Commercial has garnered mixed reactions
Some fans expressed their delight at the appearance of particular celebs in the most recent DraftKings Super Bowl LVII Commercial, while others were dissatisfied.
Legends from a variety of genres, including Tony Hawk, Lisa Leslie, Julius Erving (DR J), Ludacris, and the Undertaker, are featured in the advertisement.
While some viewers praised the commercial's star-studded cast, others were disappointed with the selection of the cast, which seemed to be made at random. The Undertaker was praised as the best portion of the advertisement, despite the varied reviews the commercial did have a breakout star.
People Loved the Undertaker in Drafting Commercial
The Undertaker, who is renowned for his menacing and somber demeanor, was silent throughout the advertisement yet still managed to hold viewers' attention. Many people commented on the wrestler's presence and made jokes about how, with his intense gaze, he appeared to be about "six feet under" Kevin Hart.
Tony Hawk was a big favorite among the other celebrities in the advertisement, with many people expressing their appreciation for the skateboarder. Some people called the commercial "dope" and applauded Ludacris for his involvement.
Despite the conflicting responses, it is obvious that the advertisement has produced a lot of discussions as viewers have taken to social media to share their thoughts. Kevin Hart's performance was criticized by several viewers who called him the "black Ron Riggles," a comic who is similarly well-known for being everywhere but not always humorous.
However, it is obvious that the advertisement was successful in grabbing people's attention, and those who are admirers of the celebrities it features hope to see more of them in the future.
Final Words
Finally, DraftKings has a talent for producing engaging ads with a stellar cast that includes some of the biggest stars in sports and entertainment.
Their most recent advertisement for Massachusetts has a cast of local sports heroes and celebrities, demonstrating their connections to the place where they first made their name.
DraftKings continues to draw followers to its brand and is one of the most well-liked sports betting sites in the business because of its entertaining and engaging ads.
FAQs
Who is the guy in the DraftKings commercial?
In their advertisements, DraftKings Sportsbook has featured a number of famous people and athletes, such as David Ortiz, Zdeno Chara, Brian Scalabrine, and Aly Raisman.
Who is the black guy in the DraftKings commercial?
Kevin Hart has appeared in a number of commercials for many products, including Hyundai, Mountain Dew, and Fabletics, to name a few. He might have also appeared in a DraftKings Sportsbook advertisement.
Below you can see more commercials and their cast at Myfavcelebs.com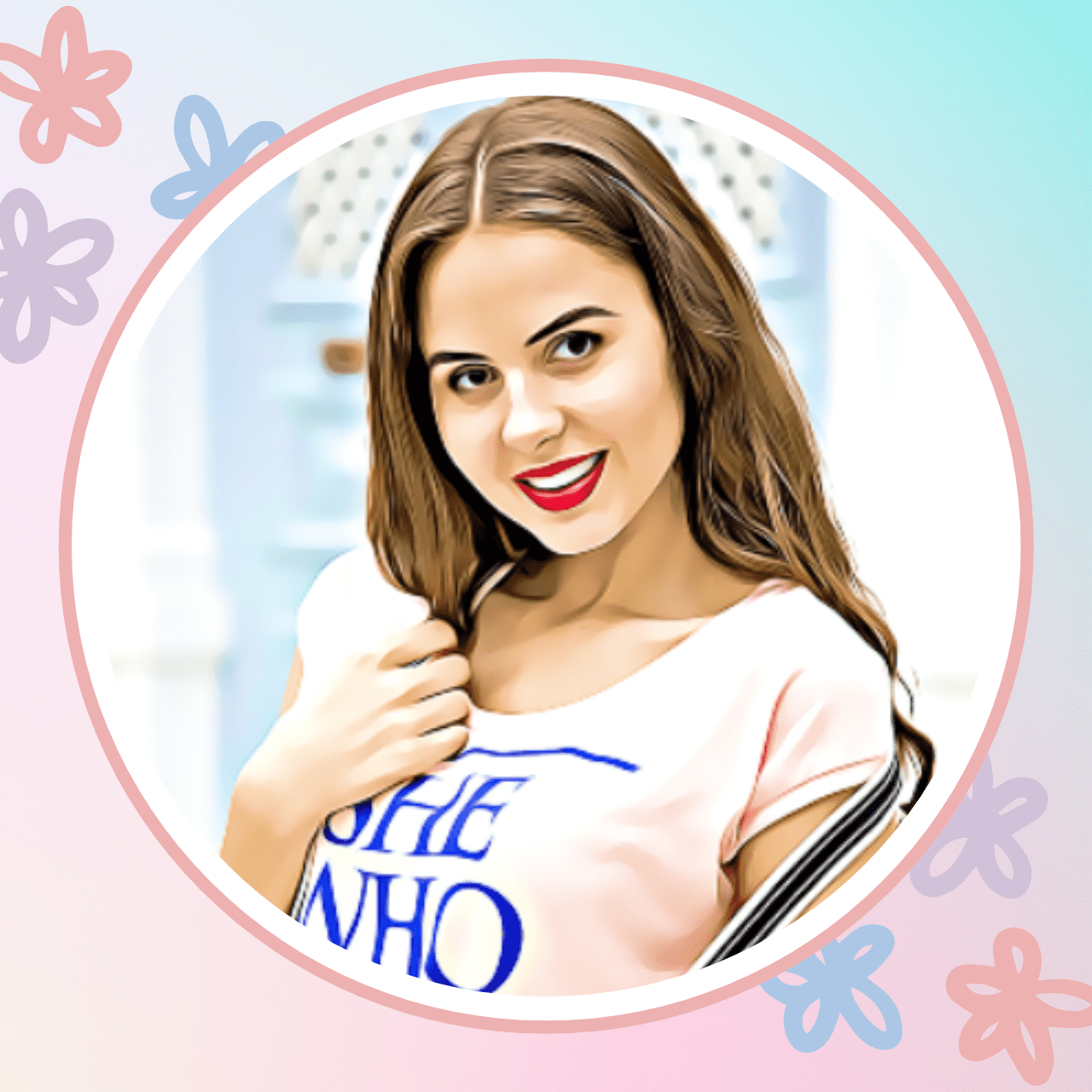 Hello! My Self Olivia Johnson.
I am a passionate writer and love writing blogs. I am also very much interested in the professional world of writing. As of now, I am working for Myfavcelebs.com as a full-time content writer. I have completed my graduation in English Subject and love to read books.
Feel free to comment with your suggestions.
Best Regards
Olivia Johnson ( Author at Myfavcelebs.com)