The DirecTV commercial actor Brian Cox is a highly acclaimed Scottish actor. Known for his great roles on stage, in series (Succession), on TV, and in films. Cox brings his talent and charisma to engage viewers as the spokesperson for the campaign. His presence adds a captivating touch to the advertisement.
DirecTV has launched an outstanding brand campaign called "Overly Direct Spokesperson," starring the extremely brilliant and award-winning actor Brian. He is well known for his portrayal of misanthropic patriarch Logan Roy in the highly acclaimed HBO series "Succession," which takes his amazing charisma and sarcastic humor to the forefront of DirecTV's latest advertising campaign.
DirecTV thinks that airing this advertisement, will not only engage fans of Cox's renowned character but will also provide viewers with a new and empathetic perspective on their TV-watching experiences. He also appeared in the DirecTV commercial "Entertainment Without Compromise."
So, now we'll go into Brian and his appearance in the direct advertisement in further depth.
Key highlights:
Succession actor Brian Cox acts as the "Overly Direct Spokesperson" in DirecTV's game-changing campaign, engaging viewers with his extraordinary charisma and sarcastic humor.
Cox's performance is based on his legendary role in HBO's "Succession," allowing DirecTV to delve into cultural conversations and engage fans of the hit show.
The "Entertainment Without Compromise" premise of the campaign highlights DirecTV's commitment to exceptional customer service, cutting-edge features, and local MLB coverage.
Cox bravely targets common TV pain spots, providing honest but sympathetic messages that push viewers to reconsider their TV usage habits.
DirecTV's partnership with Cox strengthens its position as the go-to option for people looking for an unrivaled TV viewing experience without sacrificing quality.
DirecTv commercial Actor: Brian Cox
Let us enter the fascinating life of Brian Denis Cox CBE, a great actor from Dundee, Scotland. Cox, who was born on June 1, 1946, has enthralled audiences with his diverse performances on stage and cinema.
His career as an actor began at an early age, when he enrolled at the London Academy of Music and Dramatic Art at the age of 17, graduating in 1965
While Cox's background is firmly anchored in classical Shakespearean training, he has effortlessly accepted his most recent role as the charismatic spokesperson for DirecTV.
You may recognize him from his excellent performance in the popular HBO drama series "Succession." Cox's powerful appearance and extraordinary ability to transmit candor and critique with unshakeable conviction make him the ideal fit for DirecTV's campaign as their direct ambassador.
Cox appears in a series of commercials during relevant occasions when consumers compromise on their TV viewing pleasure. He delivers his message with a touch of directness that hits home, dishing out some harsh love without fear.
His goal? To persuade people that DirecTV is the ultimate solution to their TV problems.
Let's take a look at his renowned DirectTV commercials and talk about their concept.
You may Also Like:
DirecTV Commercial "Overly Direct Spokesperson: Neighbour" Featuring Brian Cox
The great Brian takes the front stage in the funny DIRECTV TV advertisement titled "Overly Direct Spokesperson: Neighbour," to address a typical TV dilemma encountered by Jeff, a die-hard MLB fan. The commercial begins with Jeff, who, regrettably, does not have DIRECTV, watching MLB games at his strange neighbor's house.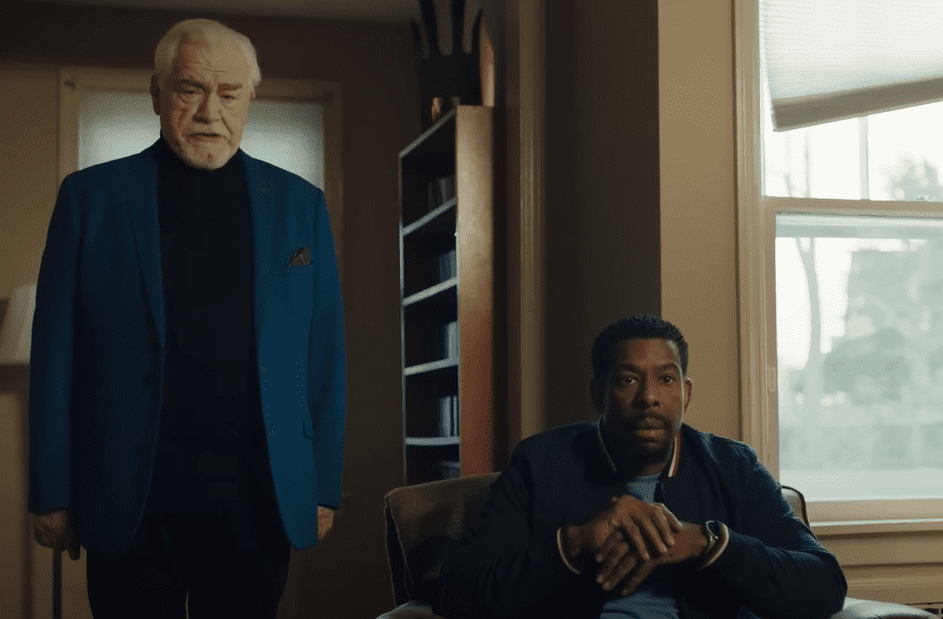 The situation becomes increasingly uncomfortable as the neighbor enthusiastically recounts his love of watching games with Jeff. To minimize his unusual neighbor's idiosyncrasies, Jeff considers contacting DIRECTV to find a solution and avoid any additional meetings with him.
This commercial effectively showcases the benefits of DIRECTV's comprehensive TV experience, asking viewers to choose a better option for unpleasant watching scenarios, with Cox's signature directness and wit.
Watch DirecTV Commercial on Youtube
This ad, which was released on April 6, 2023, highlights the core of the campaign's "Entertainment Without Compromise" concept, emphasizing the value of having access to superb entertainment in the comfort of your own home.
DirecTv Commercial Actor Brian Cox: The Voice of Blunt Truth
Brian is the ideal fit for the part of the "Overly Direct Spokesperson" due to his exceptional acting abilities and ability to represent complex personas. Cox, known for his commanding presence and razor-sharp delivery, seamlessly transforms his Logan Roy persona in the DirecTV ad to deliver a compelling and accessible message.
Cox fearlessly dissects numerous settings in a 53-second long-form ad, playfully mocking a child's T-ball talents and unapologetically evicting a family from their own TV room. His straightforward and uncompromising approach commands attention while effectively communicating the campaign's underlying message: "You're doing TV wrong."
"We believed Brian could really pay off a "direct" persona and convey the kind of tone we wanted our direct spokesman to communicate—stern but nevertheless approachable and relatable—in addition to being a very experienced and talented actor.," said Jason Karley, executive creative director at TBWAChiatDay.
Cox's outstanding ability to find the appropriate combination of authenticity, criticism, and unvarnished delivery makes him an ideal candidate for the campaign.
Now we'll see another commercial ad featuring Brian to promote Directv.
DirecTV Commercial "Entertainment Without Compromise": Concept
The "Overly Direct Spokesperson" campaign, created in close collaboration with the prestigious creative agency TBWAChiatDay LA, highlights DirecTV's dedication to a new brand strategy platform called "Entertainment Without Compromise."
The fundamental concept of the campaign centers around Cox channeling his engaging Logan Roy persona to address common TV pain points, providing viewers with a frank yet empathetic viewpoint on the tradeoffs they frequently experience in their TV-watching endeavors.
Cox confronts these pain issues head-on in a series of meticulously created pieces, including a long-form ad, one 30-second spot, and eight 15-second spots, encouraging consumers to reassess their attitude to television viewing.
Watch this DirecTV Commercial "Entertainment Without Compromise on Youtube
Continuing the Cultural Conversation
"Get Your TV Together," DirecTV's previous commercial, cleverly utilized pop culture mash-ups and references to fascinate consumers. By intentionally highlighting Brian Cox's role in "Succession," DirecTV secures its continued engagement in cultural discourses about television.
This approach not only appeals to HBO series devotees but also to a broader audience who recognizes Cox's tremendous talent and unrivaled charisma. DirecTV boosts its brand image and confirms its position as a provider that understands and connects with its customers on a deeper level by linking itself with Cox's legendary figure.
Conclusion
DirecTv Commercial Actor: Brian Cox's amazing performance as the "Overly Direct Spokesperson" in DirecTV's breakthrough campaign has captivated audiences. DirecTV offers a refreshingly honest and relevant message to audiences globally through Cox's popular persona, encouraging people to reassess their approach to television viewing.
The "Entertainment Without Compromise" strategy reaffirms DirecTV's commitment to offering consumers a diverse selection of channels, outstanding sports content, and cutting-edge technology features without the need for compromise.
DirecTV continues to captivate viewers with Brian Cox as their spokesperson, providing an unrivaled entertainment experience that leaves no space for compromise.
FAQs on DirecTv Commercial Actor
Who is the actor in the DIRECTV commercial?
The actor in the DIRECTV commercial is Brian Cox, a renowned Scottish actor known for his performances on stage, television, and film.
What is the premise of the commercial?
The commercial revolves around a character named Jeff, an MLB fan who doesn't have DIRECTV and is forced to watch games at his eccentric neighbor's house.
What is the significance of Brian Cox's role as the "overly direct spokesperson"?
Brian Cox's portrayal adds a touch of humor and directness to the commercial, capturing the attention of viewers and effectively conveying the benefits of choosing DIRECTV.
How does the commercial highlight DIRECTV's offerings?
The commercial showcases how having DIRECTV ensures a superior TV experience, including access to a wide range of channels, sports content, and the ability to watch MLB games without compromise.
When was the commercial released?
The commercial was published on April 6, 2023, captivating audiences with its entertaining and relatable storyline featuring Brian Cox and the neighbor's peculiar dynamic.
You May Also Like: Myfavcelebs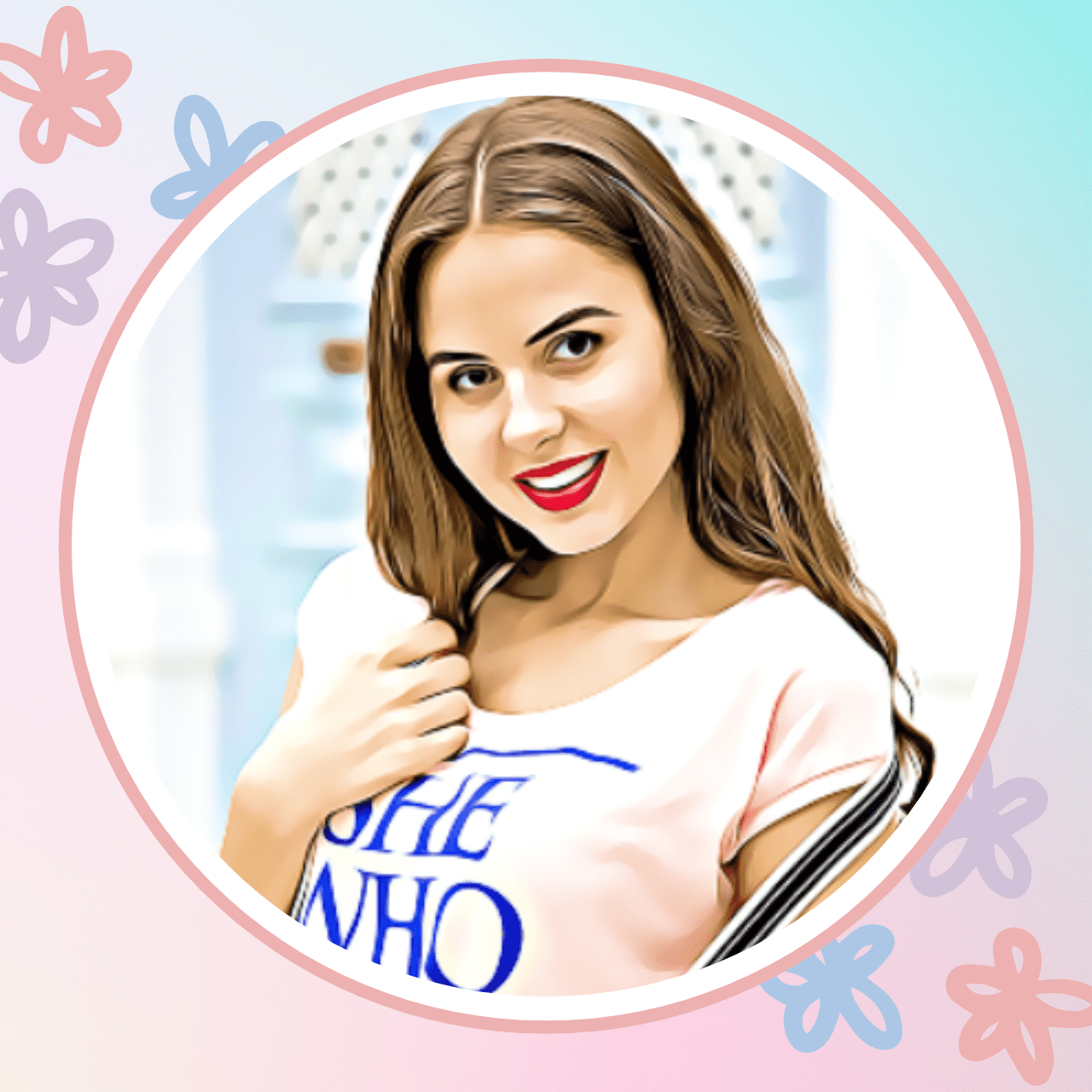 I am Olivia Johnson, a passionate writer who finds joy in creating engaging blogs on topics related to TV ads and commercial actors. I am deeply committed to the professional world of writing. Currently, I am working as a Content Writer at Myfavcelebs.com, where I continue to explore and contribute to the realm of entertainment and celebrity culture.
I have successfully completed my undergraduate education with a degree in English, and my love for reading books has been a lifelong pursuit, further enriching my appreciation for the written word. I have also worked as Ad Copywriter.
Please feel free to share your suggestions and comments.
Best Regards
Olivia Johnson (Author at Myfavcelebs.com)