If you're searching for the Cosentyx Commercial Actress, you've come to the right place. In the realm of television advertising, the key to success lies in authenticity and relatability. Cyndi Lauper, a renowned American singer, songwriter, and actress, excels in both aspects as the spokesperson for Cosentyx.
This article explores Cyndi Lauper's role in endorsing Cosentyx and delves into her various ads promoting this pharmaceutical product.
Many people search for the Cosentyx commercial actress with pink hair, and they are delighted to find that the vivacious Cyndi is the one behind these memorable ads.
She is renowned for her distinctive pink hair and unique style, bringing authenticity and relatability to her role as the Cosentyx spokesperson.
We'll also look at her incredible life, which sheds light on the multi-talented artist and advocate whose influence extends far beyond the television screen.
Cosentyx Commercial Actress: Cyndi Lauper
Cyndi Lauper, the iconic American singer, songwriter, and actress, can be seen in Cosentyx advertising. Cyndi plays a crucial role in assisting people through these advertising, in addition to her singing and acting abilities.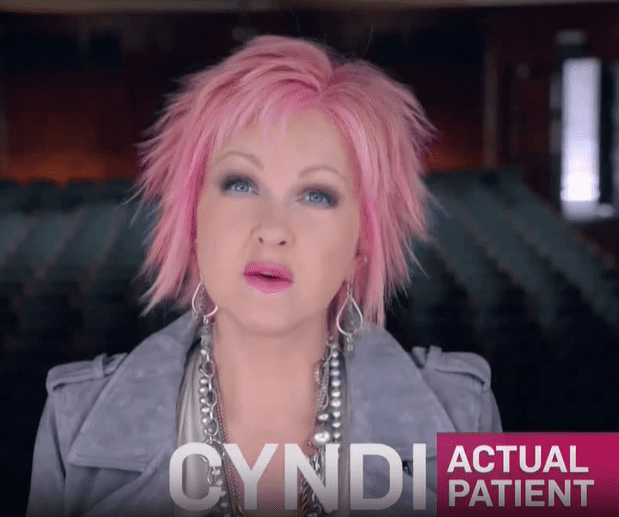 It's worth noting that people are still loving this ad in 2023, a testament to the enduring popularity of both Cyndi and the message she conveys in the Cosentyx campaigns.
As the Cosentyx spokeswoman, she tells her personal struggle with psoriasis, a skin illness she has openly suffered from, making her an authentic and approachable figure for individuals dealing with similar concerns.
Cyndi's heartfelt words in these advertisements go beyond mere endorsement; they elevate her to the level of a psoriasis advocate.
Her presence serves as a reminder that even celebrities face hardships, and she demonstrates how Cosentyx has assisted her in managing her disease and achieving clear skin, bringing hope and inspiration to those who face similar challenges.
In this piece, we'll take a look at Lauper's extensive portfolio of Cosentyx advertisements, as well as her incredible life, to discover more about the multifaceted artist and champion behind the ads.
You may Also Like:
Dupixent Commercial Actors: Jolie & Grace
All Cosentyx ads featuring Cyndi Lauper
Her journey as the Cosentyx spokesperson has not only effectively communicated the medication's benefits, but has also resonated with viewers.
Let's take a closer look at some of the most memorable Cosentyx advertisements starring Cyndi:
'Enough' COSENTYX TV ad(December 17, 2021)
She underlines in this ad that COSENTYX is a prescription treatment for adults with psoriasis. It also discusses COSENTYX Connect, a financial aid program for those who cannot afford the drug.
'People Would Stare' COSENTYX Ad (November 12, 2019)
This campaign highlights COSENTYX's efficacy in the treatment of psoriasis. It focuses on overcoming social stigma and increasing self-confidence.
'See Me' COSENTYX TV Campaign (October 29, 2019)
Cyndi describes her personal psoriasis battle and how Cosentyx has helped her achieve clear skin. This TV campaign still resonated with viewers in 2023.
'Years' COSENTYX TV ad (October 29, 2019)
Lauper and other real COSENTYX users explain their experiences and how they look and feel since starting COSENTYX treatment for psoriasis.
They advise viewers to read the side effects and speak with a dermatologist if they believe COSENTYX is good for them.
'Clear Skin Can Last 2' COSENTYX TV ad(July 17, 2017)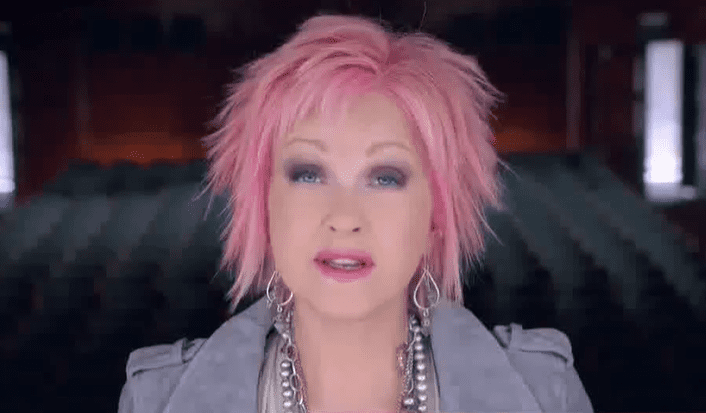 This ad depicts Lauper and other COSENTYX users describing their personal experiences with psoriasis, emphasizing the importance of having clear skin.
'SEE ME NOW' COSENTYX TV Commercial (August 6, 2018)
Actual COSENTYX patients share their stories, including before and after photos of various skin issues. The major message is that clear skin can last, and Lauper is one of the ad's supporters.
She not only plays a role in these campaigns, but she also discusses her personal experiences and journey with psoriasis, describing how Cosentyx has helped her attain clear skin and manage her illness.
People have continued to like these Cosentyx ads starring Cyndi in 2023, thanks to her endorsement and personal experiences.
Read More Like This: Rinvoq ad Girl 2023: Alexandra Fatovich and More
Cosentyx Commercial Review and People's Reaction
Cyndi Lauper's Cosentyx commercials have struck a connection with viewers, combining sincerity and emotional intensity. I've watched this ad, and it effectively conveys the message.
Many people enjoy Cyndi's honest depiction of her psoriasis journey, finding comfort and hope in her story. Some people have even reported actual experiences with Cosentyx, citing these advertisements as motivation.
Others, on the other hand, argue that more information regarding the prescription itself, as well as a varied spectrum of personal tales, are required for a well-rounded perspective.
These commercials efficiently boost psoriasis awareness, but they also raise concerns about the medication's overall effectiveness.
Cosentyx commercial cast: All-Time List
The Cosentyx commercial cast is an all-time ensemble that has left an indelible mark on viewers.
Lauper, the central figure and spokesperson, lends authenticity and relatability to the advertisements while supporting cast members like Katy Stoll, Zoë Lillian, and Sophia DiStefano play vital roles in illustrating the broad impact of Cosentyx on individuals from all walks of life.
This enduring ensemble has contributed to the ads' sustained popularity, effectively conveying the message that Cosentyx is not just a medication but a source of hope and confidence for those living with psoriasis.
Cosentyx Commercial Actress Cyndi Lauper's Life
Now that we've examined her role as the face of Cosentyx, let's look into Lauper's fascinating biography, a multi-talented artist and advocate whose influence extends far beyond the television screen.
The Musical Pioneer
Her career spans more than four decades, and her awards list reads like a Who's Who of entertainment laurels.
Her album "She's So Unusual," released in 1983, was more than a hit; it was a revolution.
It was the first time a female artist's debut album produced four Billboard Hot 100 top-five songs – "Girls Just Want to Have Fun," "Time After Time," "She Bop," and "All Through the Night."
Her finest achievement occurred in 1985 when she received the coveted Best New Artist award at the 27th Annual Grammy Awards.
Maestro of Soundtracks
But that was just the start. Lauper's meteoric rise continued with the iconic soundtrack to "The Goonies" (1985) and her equally enthralling second album, "True Colors" (1986).
The latter included the chart-topping smash "True Colors," which has since become an anthem for authenticity and self-expression.
A Multidimensional Skill
Her stage presence expanded beyond her musical prowess, making her a multi-dimensional performer.
Her "Memphis Blues" CD topped the Billboard Blues Albums chart for an amazing 13 weeks in 2010.
However, she made history in 2013 when she won a Tony Award for Best Original Score for her work on the Broadway smash "Kinky Boots."
She was the first woman to win this prestigious award on her own. "Kinky Boots" went on to win the Tony Award for Best New Musical, establishing Lauper as a musical theater powerhouse.
A Proponent of Change
Lauper has been an outspoken supporter of LGBT rights in the United States for many years. Her efforts were not in vain; in 2013, she was asked to attend U.S. President Barack Obama's second inauguration as a special guest, demonstrating her unwavering commitment to humanitarian issues.
Icons of Icons
Lauper's impact extends far beyond the stage and activism. She is a member of the music industry's elite, having sold over 50 million records worldwide.
Grammys, Emmys, Tonys, MTV Video Music Awards, Billboard Awards, and American Music Awards have all been bestowed upon her.
She has entered the select club of EGOT winners, having won an Emmy, a Grammy, an Oscar, and a Tony.
A Fashion Icon and a Cultural Icon
Her music video for "Girls Just Want to Have Fun" has become a cultural classic, having been named one of the best music videos of all time by MTV, VH1, and Rolling Stone.
Lauper's debut album is listed as one of the 500 Greatest Albums of All Time by Rolling Stone, and her timeless song "Time After Time" is on VH1's selection of the 100 Best Songs of the Last 25 Years.
The Enduring Influence of Cyndi Lauper
But it's not simply her tremendous talent that distinguishes Lauper; her ever-changing style, as evidenced by her ever-changing hair colors and eccentric wardrobe choices, has established her as a fashion star.
Her remarkable four-octave vocal range has earned her a well-deserved place among the musical elite.
A Positive Force
Her career is more than just music and awards; it demonstrates the power of one person when they use their platform for good.
In a world where artists are frequently isolated by their work, she serves as a reminder that art and advocacy can be effective allies in promoting positive change.
Read More: Medicare Commercial Actress 2023: Martha (Real Name)
Conclusion
Cyndi is a force for good, despite the glitz and glamour, famous music videos and timeless melodies, EGOT awards, and numerous CDs sold.
Her impact extends well beyond the stage, and she continues to inspire many people who want to make a difference.
She is a true icon, an artist, an activist, and a beacon of individuality, demonstrating that when elevated for the right cause, one person's voice can alter the world.
Cyndi Lauper's journey is far from over, and the world awaits the next chapter in her incredible story with bated breath.
FAQs
Who is the Cosentyx commercial actress?
The Cosentyx commercial actress is Cyndi Lauper, the renowned American singer, songwriter, and actress.
What is the message of the Cosentyx commercials featuring Cyndi Lauper?
The ads emphasize Cyndi Lauper's personal journey with psoriasis and how Cosentyx has helped her achieve clear skin and manage her condition. They offer hope and encouragement to those facing similar challenges.
How many Cosentyx commercials has Cyndi Lauper been featured in?
Cyndi Lauper has been featured in several Cosentyx commercials, including "Enough," "People Would Stare," "See Me," "Years," "Clear Skin Can Last 2," and "SEE ME NOW."
What is the role of the supporting cast in the Cosentyx commercials?
The supporting cast in the Cosentyx commercials, including Katy Stoll, Zoë Lillian, and Sophia DiStefano, represents a diverse range of individuals who have found hope and confidence through Cosentyx. They add authenticity and relatability to the commercials.
You may Also Like:
Botox Commercial Women Names List 2023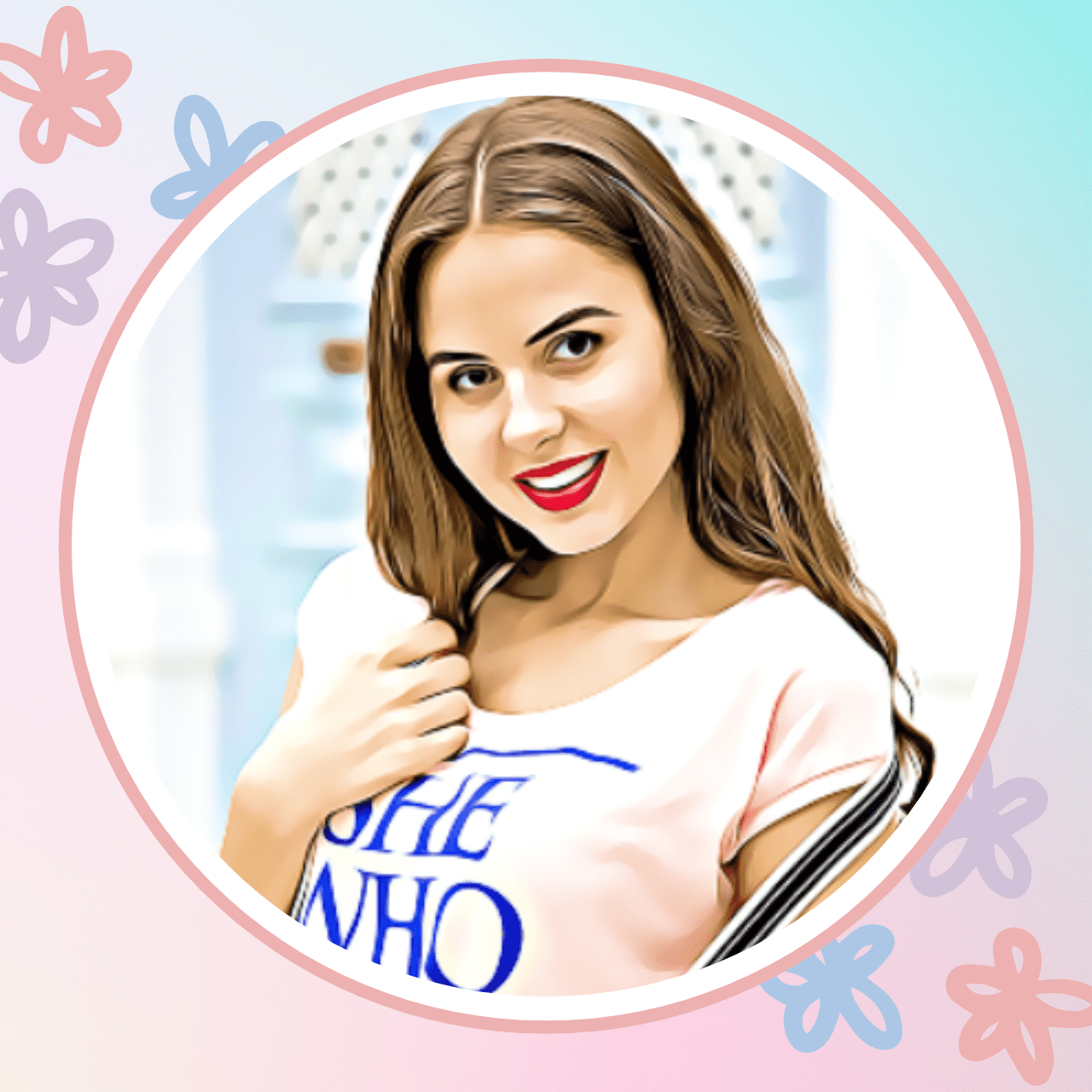 Hello! My Self Olivia Johnson.
I am a passionate writer and love writing blogs. I am also very much interested in the professional world of writing. As of now, I am working for Myfavcelebs.com as a full-time content writer. I have completed my graduation in English Subject and love to read books.
Feel free to comment with your suggestions.
Best Regards
Olivia Johnson ( Author at Myfavcelebs.com)