If you are searching for who are the actors in the Dovato commercial "Detect This"? then today we will see all Dovato commercial actors and their real stories. In the realm of pharmaceutical commercials, it is rare to see real patients stepping forward to share their stories. However, the Dovato commercial cast: Jovon, Ann Edwards, and Armando deviates from the norm by sharing their real-life stories. These three amazing people have firsthand experience with HIV.
So Let us explore further into the lives and adventures of Jovon, Ann Edwards, and Armando, the real-life heroes who provided honesty, variety, and inspiration to the Dovato advertisement.
Who are the actors in the Dovato commercial "Detect This"?: Quick intro
The importance of human experiences in increasing awareness and eradicating HIV stigma cannot be emphasized. In the Dovato commercial "Detect This," the spotlight shines on three extraordinary people who bravely shared their stories.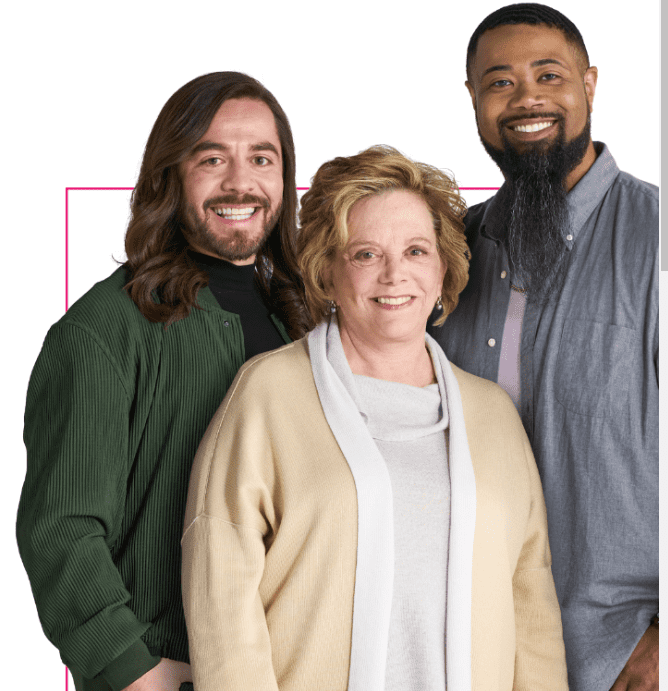 Jovon, Ann Edwards, and Armando are not professional actors, but rather HIV sufferers who have firsthand experience with the disease. Their participation in the commercial adds authenticity and diversity to the message, reminding us that HIV may afflict anyone, regardless of background or identity.
Let's take a deeper look at the actors who portrayed their characters in the Dovato tv commercial "Detect This."
Who is Ann in the Dovato commercial?
She Advocates for Change and Challenging Stereotypes Ann Edwards, a 75-year-old white heterosexual lady, defies the stereotype of an HIV patient. Ann, a retired school administrator from Connecticut, contacted Viiv Healthcare and offered her involvement in the advertisement.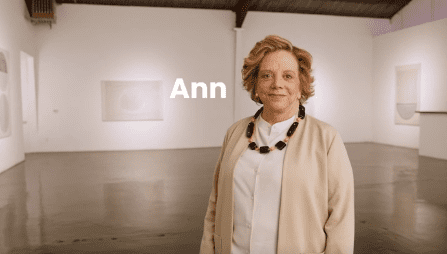 Her goal was to dispel common misconceptions about HIV and increase awareness that this disease may afflict people from many areas of life. Ann's bravery and willingness to share her story as a loving wife, mother, and grandmother make her an inspirational figure for others.
Her appearance in the commercial serves as a reminder that HIV does not discriminate and that compassion and empathy are critical in eliminating the stigma associated with the disease.
You may also like: Newday USA Blonde Girl Juliana Folk
Ann Dovato commercial: Real story
Meet "Ann from Dovato commercial", a remarkable woman who has battled HIV since 1989. Her journey has been one of resilience, inventiveness, and fully enjoying life. Ann is more than simply an HIV patient; she is also an accomplished gardener and writer. Her passion for writing and plant care displays her indomitable spirit in the face of adversity.
Ann Edwards's hiv story takes a lovely turn when she discusses her relationship with her husband, whom she met in high school. Their friendship grew from peers to high school sweethearts over the years. As parents of three grown children, their love is still a constant source of comfort and strength.
Ann acquired a new hobby after retiring
She acquired a new hobby after retiring called Visiting local art galleries. She gets inspiration and excitement while immersed in the brilliant colors and remarkable displays of creation. Ann is fascinated by the way people use colors and their distinct artistic processes, and she treasures every moment she spends in the art world.
Ann has a soft spot in her heart for food. She enjoys experimenting with different flavors and cuisines and enjoys all forms of cuisine.
Ann sees food as a gateway to a whole new world of exploration and enjoyment, whether it's dining out at unique restaurants or recreating new culinary experiences at home.
An unexpected turn into Ann's Life
Ann's HIV experience took an unexpected turn when she was diagnosed. It was a surprising time for her because she had only had one lover since she was sixteen. Ann felt like "one of them" as a result of her doctor appointments and interactions with other patients.
She was moved to share her story freely and honestly after noticing a lack of representation and diversity in HIV medicine advertising.
Ann recounts the early days of her HIV treatment when she had to take a lot of medicines. She does, however, remember the moment her doctor informed her that she had become undetectable.
Ann's therapy was simplified as a result of this innovation, which included only one pill containing two vital medications. It was a game changer, ushering in newfound hope and freedom.
Ann's story is one of tenacity, bravery, and desire to live life on her own terms. She demonstrates the value of representation, breaking down prejudices, and discovering effective treatments like the one she discovered in medicine via her experiences.
Ann's unshakable spirit continues to inspire others as she seizes every chance to educate and empower those around her, reminding us all that life, despite the problems we encounter, can be full of joy and unlimited possibilities.
Who is Jovon in dovato commercial?
A Personal Empowerment and Transformation Journey Jovon, a young Black man with a unique long beard, is not an actor but a true HIV sufferer who switched to Dovato. Despite the fact that his surname is not revealed, Jovon's involvement in the commercial resonates with the experiences of numerous HIV sufferers throughout the world.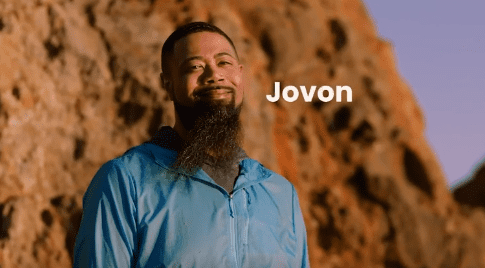 His moving experience exemplifies personal empowerment, tenacity, and the transformational potential of discovering an effective medication. The commercial actors and its team hope to provide expectancy and inspire others facing similar circumstances by sharing Jovon's experience.
Jovon dovato commercial Actor: Real Story
Let me introduce you to Jovon, a young man who has been living with HIV for five years. Jovon is a devout Christian, and water has significant spiritual meaning for him. Jovon finds consolation and a sense of cleaning his mind by spending time by the water or simply immersing himself in its tranquil presence.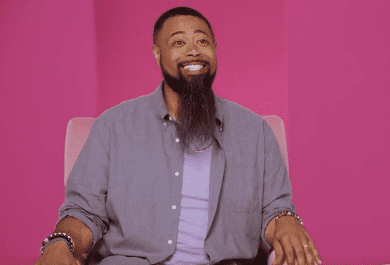 Jovon recalls vividly the day he learned he had HIV on October 25th, 2016. It happened at a meeting at the office when an inquiry regarding his recent exam prompted a disclosure. The news came as a surprise to Jovon, but he swiftly changed his emphasis to involvement and insuring his continued well-being.
Jovon began his first therapy regimen around a month following his diagnosis. Despite the fact that he was already on his second regimen when he learned about this pill, the appeal of combining his drugs into a single pill was enticing. The capacity to remain invisible became critical to Jovon, and Dovato offered the prospect of fulfilling that goal.
Jovon's HIV experience
Jovon's own HIV experience inspired him to reach out to young black and brown guys and deliver an uplifting message. He urges them to prioritize self-care, get tested, and understand their HIV status.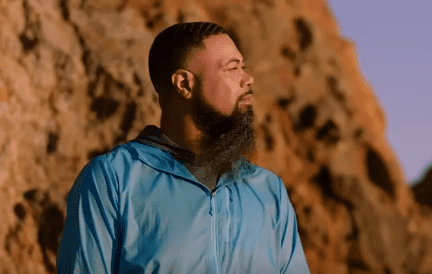 Jovon wants these young men to understand that they are more than the societal stigmas or internalized stigmas they may bear. HIV does not define them completely; it is only one aspect of their narrative.
Jovon reached a huge milestone after being diagnosed with HIV by earning his doctorate. And it was also during this period in his life that he discovered love. Jovon's adventure was greatly enhanced by meeting his partner, who is now his husband. He looks forward to continuing a fulfilling life, embracing all that life has to offer, with optimism and excitement.
Jovon's tale is one of perseverance, faith, and a strong desire to live life on his own terms. He reminds us that, regardless of the problems we experience.
we can choose to accept HIV as a part of who we are while still pursuing our dreams and finding love and happiness along the way. Jovon's contagious spirit and passion to empower others inspire everyone.
Who is Armando in Dovato commercial?
Culinary enthusiast and proponent of living fully In the Dovato commercial, Armando, a Hispanic man characterized as a passionate foodie, is shown hosting a delicious supper at his home. Armando, like Jovon and Ann, is a real-life HIV patient who was compensated for his performance.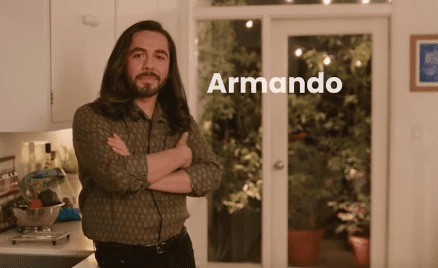 Armando's zeal for life, enjoyment of culinary adventures, and active lifestyle are all portrayed in the commercial. By emphasizing his interests, the advertising hopes to dispel myths and highlight that people living with HIV can live full and fulfilling lives. Armando's participation invites viewers to rethink preconceived preconceptions and recognize the complexities of HIV-affected individuals.
Dovato commercial actor Armando Real Story
Let me introduce you to Armando, a strong man who has been living with HIV for 19 years. Despite having a tiny direct family of his parents and brother, Armando's gregarious personality has caused him to create deep bonds with a close-knit group of friends whom he considers his extended family. These treasured friendships bring him enormous delight and unflinching support throughout his path.
Armando received his diagnosis in 2003, at the age of 23. Initially, he struggled with the prospect of not living past the age of 30, and one of the most acute effects he felt was the realization that he might not be able to experience parenthood.
Armando's tenacious spirit, on the other hand, drove him to find optimism and positivity in every element of his existence.
Armando had to stick to a two-pill routine at the beginning of his HIV therapy, taking one in the morning and one at night. The concept of being "undetectable" was foreign to him, but with his doctor's instruction, he gradually realized its significance.
Armando's renewed hope and determination
This newfound understanding gave him renewed hope and determination. Armando realized he couldn't continue to be a victim; instead, he seized the opportunity to turn his circumstances around and approach life with a positive attitude.
Armando felt a tremendous feeling of relief when he was introduced to Dovato, a medication that reduced his therapy to just one pill combining two vital medicines. The possibility of combining his medicine regimen into a single dose provided him with a great deal of comfort and ease.
Armando recognized the significance of locating a treatment that met his requirements, allowing him to concentrate on living his life to the utmost.
Armando's tale illustrates perseverance and the ability to find hope despite tragedy. Despite the difficulties he has faced, he has surrounded himself with a supportive group of friends who encourage and motivate him. Armando's story exemplifies his desire to pursue positive outcomes and grab every chance for a satisfying and meaningful life, despite his HIV diagnosis.
Alphonso Mills: Another Dovato Commercial Actor but Not from "Detect This"
Dovato's Previous Commercial Actor Although he is not featured in the "Detect This" campaign, Alphonso Mills played an essential role in a prior Dovato commercial titled "More to me; Alphonso."
Alphonso, a handsome black homosexual guy with striking dreadlocks, was chosen to star in the commercial after becoming a Patient Ambassador for those living with HIV. His participation attests to the real-life stories that create Dovato's story and highlights the different realities of HIV patients.
Alphonso's portrayal emphasizes the importance of diversity and the necessity to address the distinct issues that diverse communities face.
Conclusion
The Dovato commercial "Detect This" introduces viewers to Jovon, Ann Edwards, and Armando—three outstanding people who generously revealed their personal HIV journeys. The commercial provides an authentic and diversified view of living with HIV by using real patients rather than actors.
Jovon's empowerment, Ann Edwards' bravery in fighting prejudices, and Armando's zest for life all demonstrate the perseverance and tenacity of people dealing with this condition. Their stories work together to raise awareness.
FAQs
Who are the actors in the Dovato commercial "Detect This"?
The Dovato commercial "Detect This" features real-life patients Jovon, Ann Edwards, and Armando. Jovon is a young Black man who switched to Dovato. Ann Edwards is a 75-year-old heterosexual woman living with HIV since 1998. Armando is a Hispanic food enthusiast who hosts a dinner in the commercial.
Are the actors in the Dovato commercial professional actors?
Jovon, Ann Edwards, and Armando, the actors in the Dovato commercial "Detect This," are not professional actors. They are real-life patients who were compensated by Viiv Healthcare for their roles in the commercial.
How were the actors selected for the Dovato commercial?
The actors in the Dovato commercial "Detect This" were selected based on their personal experiences with HIV and their willingness to participate in the brand's marketing efforts.
Can the actors' stories in the Dovato commercial inspire others living with HIV?
Yes, the actors' stories in the Dovato commercial "Detect This" can inspire and resonate with others living with HIV. Jovon, Ann Edwards, and Armando share their personal journeys, showcasing that life can still be lived to the fullest with the right treatment and support. Their stories aim to break down stigma and encourage others to seek appropriate care.
Are the actors in the Dovato commercial affiliated with any HIV advocacy organizations?
While the actors in the Dovato commercial "Detect This" is not specifically mentioned to be affiliated with HIV advocacy organizations, their participation in the campaign can contribute to raising awareness about HIV and reducing stigma. Their stories and experiences may inspire viewers to seek information, support, and resources from such organizations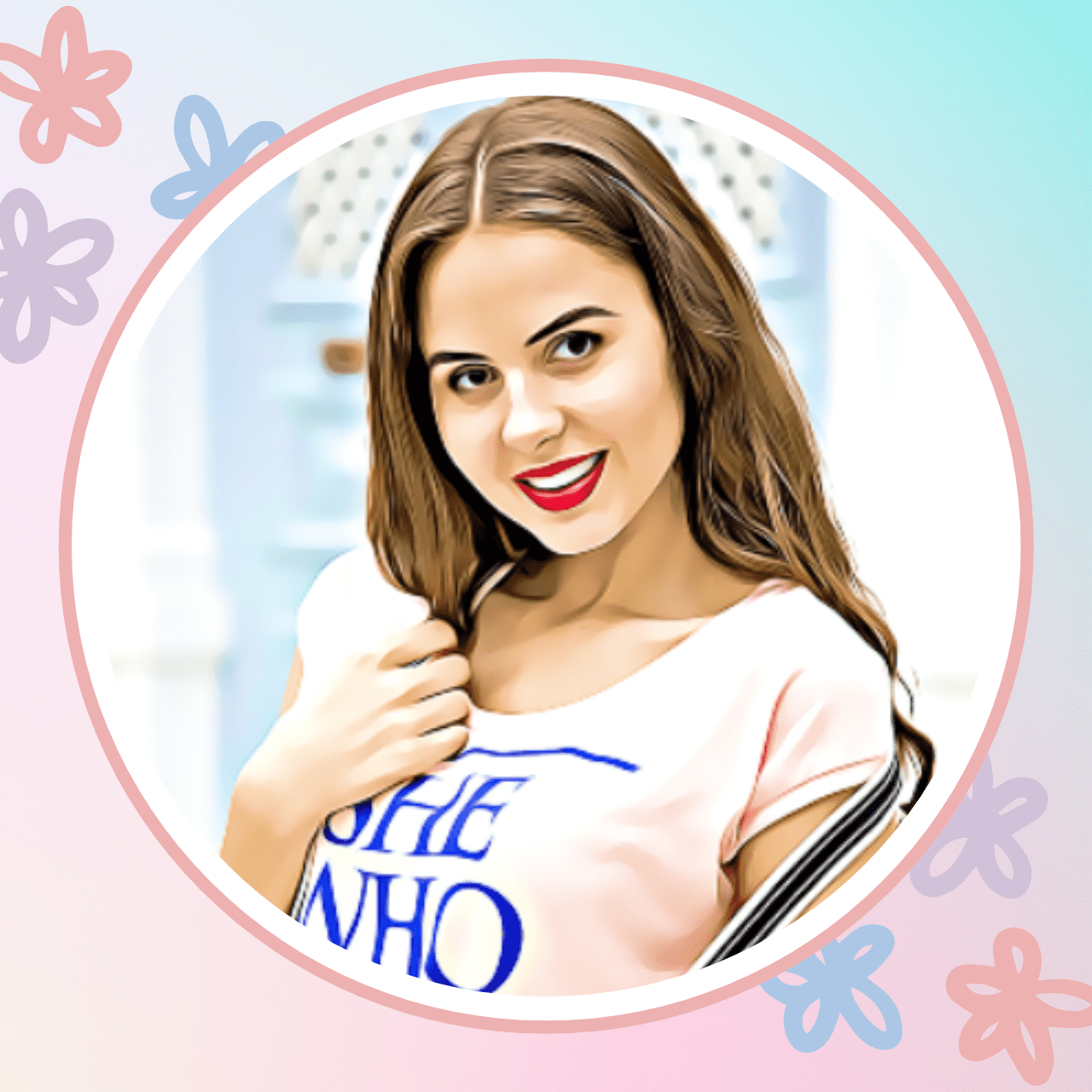 I am Olivia Johnson, a passionate writer who finds joy in creating engaging blogs on topics related to TV ads and commercial actors. I am deeply committed to the professional world of writing. Currently, I am working as a Content Writer at Myfavcelebs.com, where I continue to explore and contribute to the realm of entertainment and celebrity culture.
I have successfully completed my undergraduate education with a degree in English, and my love for reading books has been a lifelong pursuit, further enriching my appreciation for the written word. I have also worked as Ad Copywriter.
Please feel free to share your suggestions and comments.
Best Regards
Olivia Johnson (Author at Myfavcelebs.com)