In the world of exciting TV ads, one that recently caught many people's interest is the Opzelura Commercial Actress, she got featured in the ad named 'Imagine This.' Viewers have been drawn in by the vivid energy and compelling performer depicted in this advertisement, sparking tremendous interest in the actress behind the camera. Kristen Vaganos is the talented individual that brings the Opzelura commercial to life.
Her presence has left an indelible mark, and we're here to take you on a journey through her extraordinary career, accomplishments, and the distinct charm she offers to the entertainment world.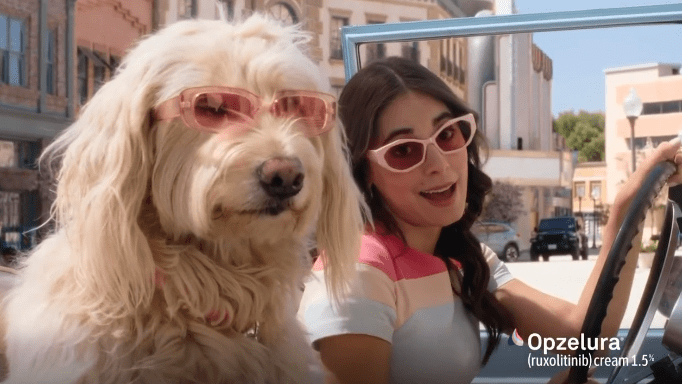 Join us as we explore Kristen Vaganos' world, a rising performer whose ability and passion show brightly on and off the screen.
Opzelura Commercial Actress 2023: Kristen Vaganos
Opzelura Commercial Actress Kristen Vaganos is an accomplished actress, writer, and producer who has made a substantial contribution to the entertainment world. Kristen became known for her spectacular performances as the Opzelura Commercial Actress, bringing her personality and vitality to the film.
Kristen's appearance in the Opzelura commercial wonderfully represents the product's lively atmosphere. Opzelura is a prescription medication used to treat mild to moderate eczema (atopic dermatitis) in adults and children 12 years of age and older when other topical prescription medications are not effectively controlled or advised.
Kristen's compelling presence gives the advertisement depth, making it memorable and impactful for the audience.
Kristen's career, however, extends beyond her successful appearance in the Opzelura commercial. Her performance as the titular character 'Lisa' in the feature film "I AM LISA" earned her widespread acclaim, particularly following the film's premiere at the UK's 2020 FrightFest.
The fact that a sequel to the film is in the works demonstrates the power of her performance.
Kristen's comic abilities show as a member of the renowned Upright Citizens Brigade's house improvisation team. She has also taken on writing and producing duties, advocating shows that empower female characters and shine a light on actual human behavior.
You May Also Like:
Dupixent Commercial Actors: Jolie & Grace
Opzelura commercial Video and See people's Reaction
The Opzelura Commercial garnered a wide spectrum of reactions from viewers, demonstrating the power of a well-crafted advertisement. Some viewers have expressed their appreciation for the commercial's clear and educational character, particularly the emphasis on addressing the need for eczema remedies.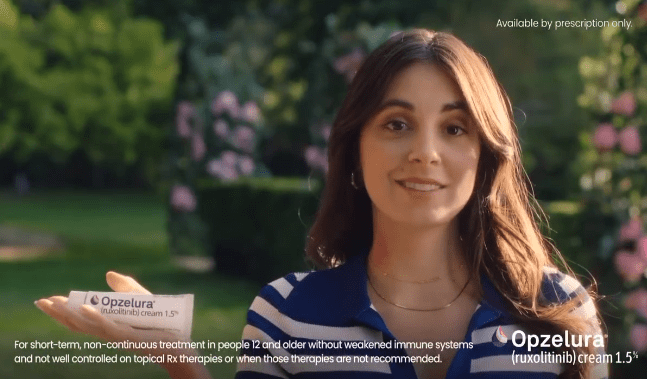 Vaganos' portrayal has also received attention, with many praising her vivid energy, which matches the product's dynamic attitude. The commercial's informational components, including the offered website link, have been praised as useful and user-friendly.
However, viewers have provided some constructive feedback. Some have suggested that a more natural dialogue style could improve the commercial's authenticity and make it appear less contrived.
There's also a request for user testimonials, which can help make the product more relatable and establish trust.
Some viewers expressed worry about the lack of information about potential adverse effects or precautions, highlighting the necessity of candor when discussing any medical product.
The website link not working for some has been identified as a mild annoyance, implying that ensuring seamless access to extra information is critical.
A demand for more upfront pricing information has been expressed, as this issue frequently plays a substantial part in potential users' decision-making.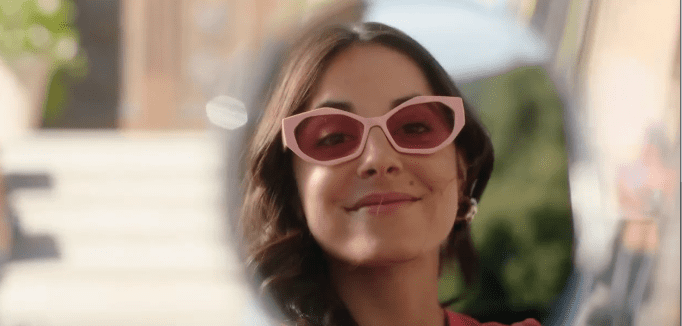 In conclusion, the Opzelura commercial was a success in terms of raising awareness and creating a buzz. It efficiently communicated the benefits of the product, with Vaganos' lively performance creating a lasting impression.
Constructive criticism identifies opportunities to improve the commercial's authenticity, openness, and accessibility, ensuring that it resonates with a larger audience and effectively satisfies their requirements.
Kristen Vaganos: A Dedication and Talented Journey
Vaganos, a native of Philadelphia, went on a career that would lead her to become a renowned actor, writer, and producer.
Her love of the arts led her to New York University's prestigious Tisch School of the Arts, where she earned her Bachelor of Fine Arts (BFA) degree in Drama in just three years, a testament to her perseverance and natural skill.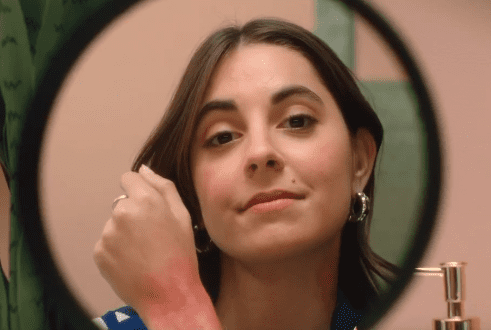 Kristen's participation in the entertainment industry has been distinguished by a number of notable roles. Her breakthrough performance in the Independent Feature, "Obsessed with the Babysitter," left an indelible impression, displaying her flexibility and leaving spectators anxious to see more.
She has also earned a name for herself in the Amazon Prime comedy "Bulge Bracket," and her participation in WongFu's rom-com series "Dating After College" displays her ability to interest viewers in a variety of genres.
Opzelura commercial actress Kristen Vaganos: A Promising Future
Kristen's star is rising as she continues her career in the entertainment industry. Her passion, adaptability, and true brilliance set her apart in an industry brimming with exceptional people.
Kristen continues to fascinate audiences and leave a lasting impression, whether she's on the big screen, penning scripts, or producing significant films.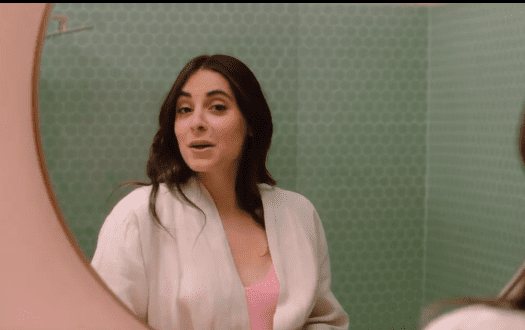 So, the next time you see the Opzelura commercial and wonder about the great actress behind it, remember Kristen—a rising star with an unending passion for the arts. Keep an eye out for her in upcoming projects, and please join us in congratulating her on her incredible career.
Visit myfavcelebs.com for more entertaining TV ads, celebrity news, and the latest entertainment news. We look forward to learning more about Kristen and other talented people who shape the entertainment industry.
To summarize
Opzelura Commercial Actress Kristen Vaganos' appearance in the campaign is undeniably compelling, but her experience in the entertainment industry is much more so. Her dedication, adaptability, and real passion for her profession distinguish her as a remarkable talent, and we look forward to the interesting projects she has in the works.
Kristen's talent to engage, entertain, and inspire will certainly lead to more success as she rises and makes her mark. Here's to Vaganos, a rising star in the entertainment industry!
FAQs
Who is the Opzelura Commercial Actress?
The Opzelura Commercial Actress is Kristen Vaganos, a talented and versatile actress known for her engaging performances.
What other projects has Kristen Vaganos been a part of?
She has been part of various projects, including starring roles in independent films like "Obsessed with the Babysitter," and appearances in series such as "Bulge Bracket" and WongFu's "Dating After College," showcasing her diverse acting range.
What sets Kristen Vaganos apart as an actress?
Kristen's versatility and dedication to portraying nuanced, empowered female characters set her apart. She's not only an actress but also a writer and producer, adding depth to her contributions to the entertainment industry.
What's the impact of Kristen Vaganos' appearance in the Opzelura Commercial?
Her presence in the Opzelura Commercial adds a vibrant and active mood, aligning perfectly with the product's message. Her engaging performance makes the commercial memorable and impactful.
Is Kristen Vaganos involved in any comedic work?
Yes, Kristen is a performer on a house improvisation team at the renowned Upright Citizens Brigade, showcasing her comedic talents.
Where can I watch Kristen Vaganos' previous works?
Kristen's films, including "Obsessed with the Babysitter," can be found on streaming platforms such as Hulu. Her projects like "Bulge Bracket" and "Dating After College" are available on Amazon Prime.
What is the "Opzelura Commercial"?
The "Opzelura Commercial" is a promotional advertisement for a product called Opzelura, which is a prescription medicine used on the skin for the treatment of eczema (atopic dermatitis).
When was the Opzelura Commercial published?
The Opzelura Commercial was published on July 17, 2023.
What is the mood or tone of the Opzelura ad?
The mood of the Opzelura advertisement is described as active, suggesting a dynamic and engaging presentation.
What is the purpose of the Opzelura Commercial?
The purpose is to promote and raise awareness about the prescription medicine Opzelura, particularly its use for the treatment of eczema, and to engage the target audience of individuals seeking solutions for this skin condition.
Read More at Myfavcelebs.com
Burberry Goddess Commercial Actress
Newday USA Blonde Girl Juliana Folk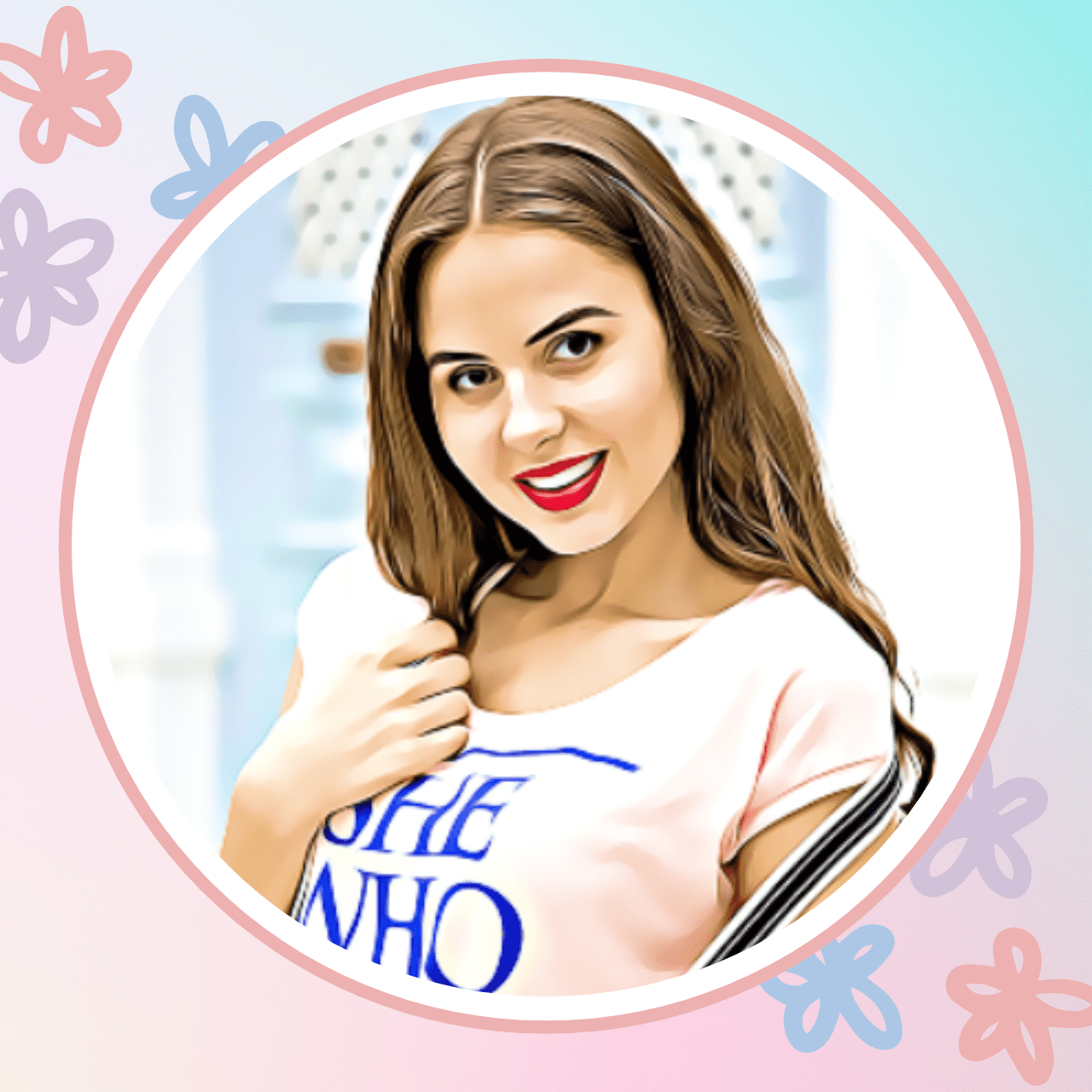 I am Olivia Johnson, a passionate writer who finds joy in creating engaging blogs on topics related to TV ads and commercial actors. I am deeply committed to the professional world of writing. Currently, I am working as a Content Writer at Myfavcelebs.com, where I continue to explore and contribute to the realm of entertainment and celebrity culture.
I have successfully completed my undergraduate education with a degree in English, and my love for reading books has been a lifelong pursuit, further enriching my appreciation for the written word. I have also worked as Ad Copywriter.
Please feel free to share your suggestions and comments.
Best Regards
Olivia Johnson (Author at Myfavcelebs.com)