Today we will explore Old Navy commercial actress Jennifer Coolidge and her biography, movies, and tv shows. This Christmas Commercial "Season of Giving" becomes more popular. A commercial rarely makes an impression in the fast-paced world of advertising. There are, nevertheless, those exceptional instances when an advertisement connects with viewers and becomes a perennial favorite. One notable instance is the 2022 Old Navy Christmas advertisement, which features a gifted actress playing the piano.
People still like this endearing and amusing ad and the woman who portrayed it in 2023. Enter Jennifer Coolidge, a well-known actress who has been on both the big and small screens, captivating audiences with her extraordinary talent and alluring appeal.
Old Navy commercial actress: Jennifer Coolidge
Old Navy commercial actor Jennifer has won people's hearts with her undeniable talent and pleasant demeanor. The distinctive energy Coolidge brings to the Old Navy advertisements makes them interesting and delightful.
Coolidge is well-known for her numerous roles in films including American Pie and Legally Blonde. Her ability to effortlessly blend charisma and humor has helped her establish herself as a prominent figure in the advertising world.
Viewers anticipate seeing Jennifer in all of Old Navy's advertising because of her endearing smile and wry sense of humor as the brand's face. American-born and -raised Jennifer shot to fame in 1999 with her memorable portrayal of Stifler's mother in the series finale of American Pie.
This portrayal cemented her status as a role model for attractive, self-assured adult women and permanently inscribed her name in pop culture history. Her abilities go much beyond that standout part, though.
We will now examine the advertisement, discover why people adored it, and later examine the responses of the public.
Old Navy Christmas Commercial: Season of Giving
In the 2022 Old Navy holiday ad, Jennifer once more captivated fans' hearts and spread joy to millions of people. She is pictured in the advertisement playing a white piano while wearing an elegant outfit that wonderfully embodies the holiday atmosphere.
Coolidge radiates elegance and liveliness in a black top, a red skirt, and a cream wool coat with a lovely red, green, and black plaid motif. Her jewelry, which includes delicate gold hoops earrings, and gold and crystal rings, gives the scenario a hint of glitz.
In the advertisement, Coolidge displays her comedic brilliance as she enchants viewers with her wit and joie de vivre. She easily lifts everyone's spirits by playing a humorous, impromptu piece on the piano, showcasing her capacity to change moods.
Her contagious enthusiasm and evident talent turn the Old Navy advertisement into a beloved memory that is still appreciated in 2023.
We'll now look at her wiki and biography and learn more about her early years.
Old Navy Christmas Commercial: Review and People's Reaction
The variety of responses to the Old Navy Christmas ad shows that people have a wide range of views and feelings. While some criticize the perceived lack of effort and the ad's emphasis on profit over memorable content, others find it humorous and interesting.
There are others that enjoy the humor and special features of the advertisement, such as the pause during the asparagus scene or the background music. Due to the discounts provided, the campaign has even given some viewers ideas for their holiday shopping.
It's interesting that Coolidge's role as the ad actor has drawn accolades and inspired some people to think about shopping at Old Navy.
Despite the conflicting opinions, some people actually appreciate the advertisement and urge others to share their enthusiasm and experience the delight it offers.
The deer being offered a bundle of asparagus is one scene that has had viewers in stitches and praising the artistry behind the campaign because of its utter ridiculousness and comedy value.
These diverse responses serve as a good example of how advertising is subjective and how various people react to it. So the entire point of this was to illustrate how much viewers loved responding to the advertisement.
Jennifer Coolidge Biography
The wonderful actress Jennifer, whom we are all familiar with from those humorous Old Navy ads, has successfully established herself in the entertainment field. She has won audiences all over the world with her amazing comic talents and unmistakable charisma.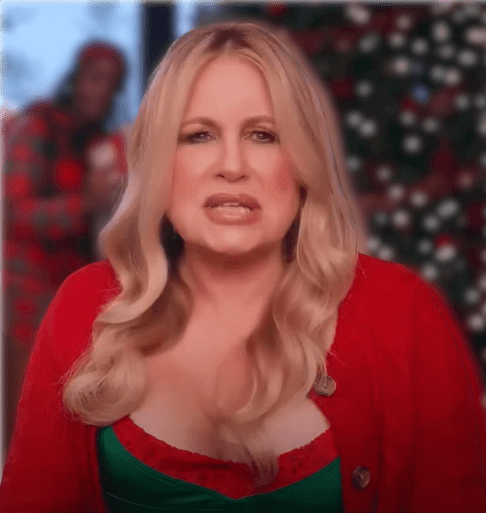 Coolidge has been in the industry for close to three decades and has always shown that she is a force to be reckoned with. She is a master of improvisation thanks to her perfect timing and quick thinking, and her incredible performances never fail to make people laugh.
Coolidge's acting career has been a magnificent spectacle that has left us in amazement.
From her legendary performance in American Pie to her most recent successes in The White Lotus.
she has electrified the theatre with her amazing adaptability and artistic depth. Her ability to give characters a life of their own and a relatable soul is simply compelling.
To understand the mystery of what makes this comic powerhouse so fascinating, let's now dig further into the complexities of her life and line of work.
Early Life and Education
Gretchen Coolidge (née Knauff) and Paul Constant Coolidge welcomed Jennifer Audrey Coolidge into the world on August 28, 1961, in Boston, Massachusetts.
Her brother Andrew, two sisters Elizabeth and Susannah, and she were all raised in Norwell.
Coolidge pursued her love of acting at Boston's Emerson College after switching from Norwell High School to the Cambridge School of Weston.
She made the trip to New York City to enroll at the prestigious American Academy of Dramatic Arts because she was passionate about learning and dedicated to honing her skill.
Personal Life and Legacy
As of 2023, Jennifer is still unmarried. Throughout her life, she has been in a number of well-known relationships, including a brief liaison with the comedian Chris Kattan in 2001.
Coolidge, who does not adhere to social conventions, freely admits her preference for dating younger men and values her uniqueness and independent dating approach.
In her leisure time, Coolidge resides in the charming Lower Garden District of New Orleans, Louisiana. She has devoted her life to renovating her 155-year-old house, preserving its classic elegance, and making it her own personal sanctuary.
Breakthrough and Iconic Roles
Coolidge made her acting debut as Jeannine Stifler, better known as Stifler's mother, in the popular movie American Pie. She gained notoriety and recognition for her comical talent as a result of the performance.
She recurred in later American Pie films, cementing her status as a significant figure in popular culture.
In addition to American Pie, Coolidge's career boasts an impressive array of roles in both film and television. She has showcased her talent in projects such as Ex Terminators, A Good Funeral, Carolina, The Watcher, The Loud House, and many more.
Her versatility as an actress shines through as she effortlessly transitions between comedic and dramatic roles, leaving a lasting impact on audiences.
Recent Success and Recognition
Coolidge received a 2023 Golden Globe nomination for Best Supporting Actress in a Limited or Anthology Series for her outstanding work in the HBO series The White Lotus.
This most recent honor is a testimonial to her exceptional acting abilities and capacity to fully engross herself in challenging characters. Coolidge's range of acting abilities is limitless, whether she's entertaining crowds with comedy or moving them to tears.
Coolidge has embraced her role as the Old Navy commercial actress in addition to her acting endeavors, illuminating screens with her contagious humor and hilarious improvisation.
Numerous viewers found joy and hilarity in her presence in the 2022 Old Navy xmas advertisement, which cemented her reputation as a beloved personality in the advertising industry.
Net worth
Coolidge has truly left her mark on the entertainment world, capturing the hearts of countless fans and cementing her status as one of the most beloved comic performers of her era.
Not only has she enjoyed a successful and lucrative acting career, but she has also amassed an impressive estimated net worth of $6 million.
Her humor is timeless, her charm irresistible, and her talent unmatched, ensuring that her legacy will endure for years to come.
Jennifer Coolidge's Style and Fashion Influence
Beyond her talent as an actor, she has recently gained popularity as a style icon.
She has distinguished herself in the front rows of prestigious fashion events like Christian Siriano and Loewe, demonstrating her acute sense of style.
She frequently sports pointed and peep-toe shoes on the red carpet and combines neutral, metallic, and jewel-toned pairs with ease to create gorgeous outfits.
She has become a fashion icon for many, both on and off the screen, thanks to her style choices.
Final words
In conclusion, Jennifer, the talented actress who starred in the 2022 Old Navy Christmas ad, continues to make a lasting impression on the entertainment world.
Her adaptable talent, contagious enthusiasm, and seductive charisma have won her fans and audiences all over the world. Coolidge continues to enchant audiences with her classic roles in films like American Pie and Legally Blonde as well as her recent riveting appearances in television series.
And because of the enduring appeal of the Old Navy ad, she cemented her status as a fan favorite in viewers' hearts. Even in 2023, people will still find joy and laughter in her charming piano performance.
FAQs
Who is the actress in the Old Navy Christmas commercial that went viral?
The actress in the Old Navy xmas ad is Jennifer Coolidge.
What are some of Jennifer Coolidge's most famous roles besides the Old Navy commercial?
She is known for her roles in American Pie, Legally Blonde, The White Lotus, and more.
How did Jennifer Coolidge's role in American Pie contribute to her career success?
Her role as Stifler's mom in American movie helped catapult her career and gain recognition in the industry.
Is Jennifer Coolidge primarily known for her comedic roles?
Yes, Jennifer Coolidge is primarily known for her comedic roles, but she has also showcased her versatility in dramatic performances.
What other TV shows and movies have Jennifer Coolidge appeared in recently?
She has appeared in recent projects such as The White Lotus, The Watcher, Promising Young Woman, and Rick and Morty.
How did Jennifer Coolidge's performance in The White Lotus earn her a Golden Globe nomination?
She is exceptional performance in The White Lotus earned her a Golden Globe nomination for Best Supporting Actress in a Limited or Anthology Series.
Does Jennifer Coolidge have any siblings or family members in the entertainment industry?
Jennifer Coolidge has three siblings named Andrew, Elizabeth, and Susannah, but they are not involved in the entertainment industry.
Where is Jennifer's current residence?
She currently resides in the Lower Garden District of New Orleans, Louisiana.
How does Jennifer describe her personal style and fashion choices?
Coolidge's personal style is described as unique, and fashionable, and she has made memorable fashion choices both on and off the red carpet.
What are some interesting facts about Jennifer Coolidge's upbringing and education?
She grew up in Norwell, Massachusetts, attended Norwell High School, and pursued acting at the Cambridge School of Weston and Emerson College in Boston.
Now you can see more cast at Myfavcelebs.com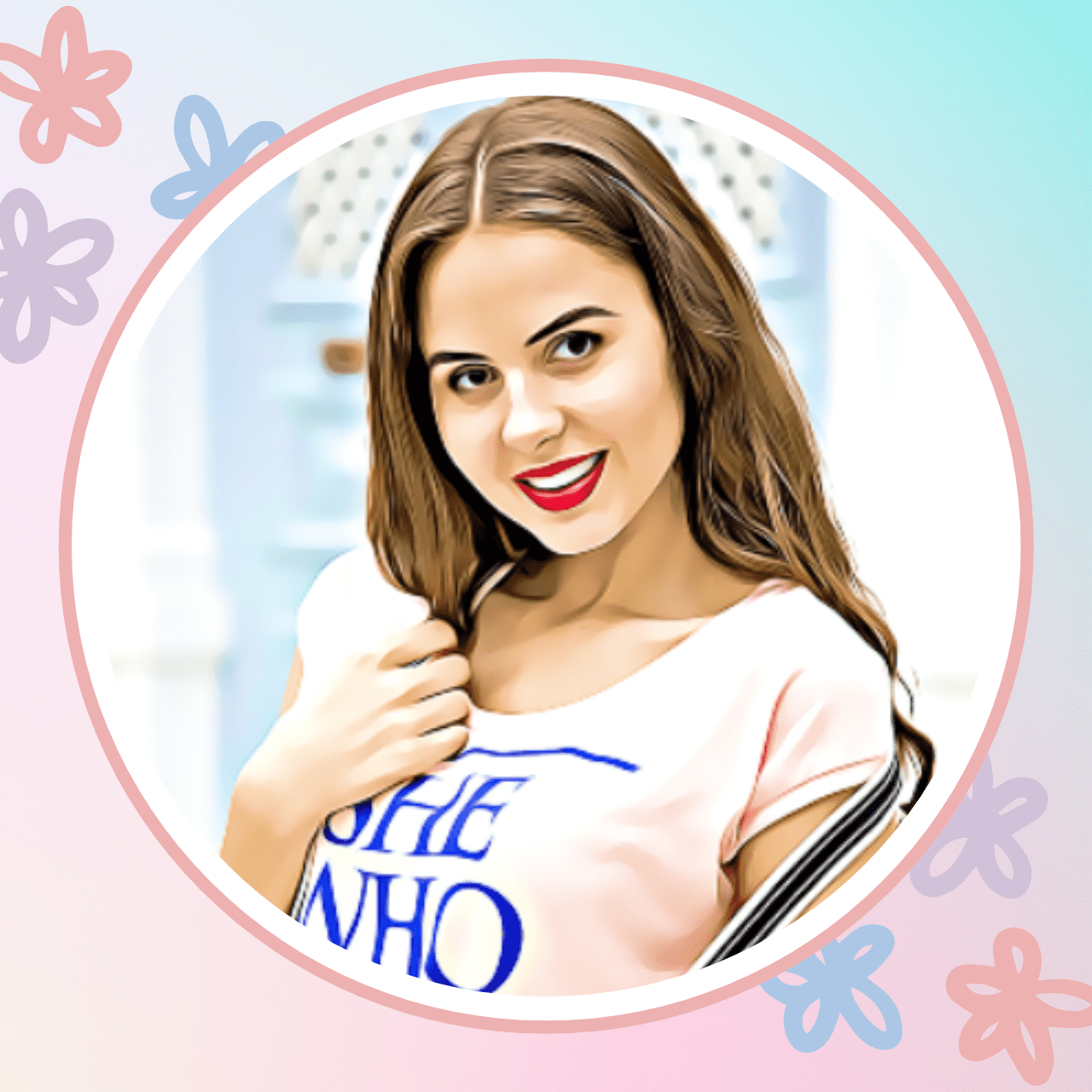 Hello! My Self Olivia Johnson.
I am a passionate writer and love writing blogs. I am also very much interested in the professional world of writing. As of now, I am working for Myfavcelebs.com as a Fulltime Content writer. I have completed my graduation in English Subject and love to read books.
Feel free to comment with your suggestions.
Best Regards
Olivia Johnson ( Author at Myfavcelebs.com)