Olay Commercial Actress Quinta Brunson Redefining Beauty with Olay's Retinol 24 + Peptide Night Collection. Authenticity and diversity have taken center stage in the ever-changing world of beauty and skincare.
Olay, the renowned skincare company owned by Procter & Gamble, has taken an important step in this direction by presenting Quinta Brunson, an Emmy-nominated actress, writer, producer, and comedian, as the new face of their Retinol 24+ Peptide Night collection.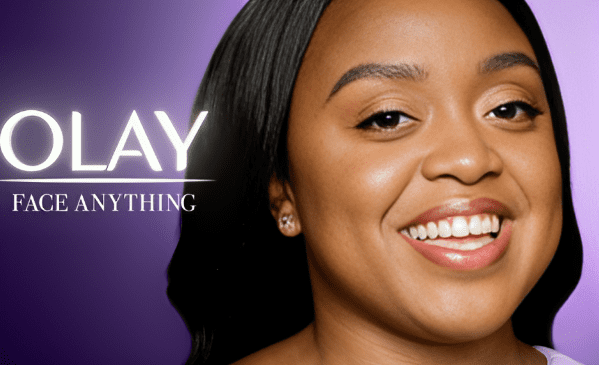 We dive into Quinta Brunson's journey to being Olay's newest ambassador, her inspiring devotion to embracing true beauty, and her incredible career that has won her a particular position in the world of entertainment in this extended story.
Olay Commercial Actress 2023: Quinta Brunson
In the enthralling realm of beauty and skincare, one actress, Quinta Brunson, has stolen the spotlight in 2023. Her performance in the Olay Retinol 24 commercial is absolutely intriguing.
Brunson represents the essence of true beauty, with a compelling personality that easily emanates confidence, a perfect match for Olay's commitment to championing originality.
Her unretouched presence on the screen serves as a tribute to embracing one's natural self, urging women all around the world to be bold and confident.
Brunson's performance in the Olay ad goes beyond the usual; it's a stunning statement that beauty is diverse, honest, and courageous.
Her performance in the commercial is a reminder that when confidence meets sincerity, it can profoundly shift our perceptions of ourselves and the world of skincare.
Her partnership with Olay is her first foray into the realm of beauty campaigns. The persistent dedication to genuineness distinguishes this advertising.
It will be unretouched, highlighting Quinta's natural beauty, in keeping with Olay's "Skin Promise" to promote true beauty. Quinta's daring decision displays her brave confidence and commitment to breaking beauty standards.
You May Also Like: Vaseline Commercial Actress
Olay Commercial featuring Quinta Brunson: Review & People's Reaction
The Olay commercial starring Quinta Brunson received a flood of enthusiastic responses and attracted major attention in the beauty and skincare industries.
Quinta Brunson's performance in the commercial has received widespread praise for its genuineness and powerful message.
Viewers have lauded Olay's choice of Quinta as their ambassador, citing her unretouched image as sending a powerful message about embracing natural beauty and self-confidence.
Many have called her performance a breath of fresh air in an industry that is sometimes chastised for promoting unattainable aesthetic standards.
People enjoy the authentic portrayal and are motivated by the idea that beauty is diverse, authentic, and brave.
While the commercial has garnered mostly good feedback, some people are wary of it, acknowledging its impact but deferring judgment on whether it would influence their skincare decisions.
Nonetheless, the Olay advertisement with Quinta Brunson is a significant moment in the ongoing discourse about beauty and self-acceptance, leaving an indelible impression on viewers all around the world.
Olay retinol commercial actress Quinta Brunson Biography
She was born on December 21, 1989, in the dynamic metropolis of Philadelphia, has built a fantastic journey in the entertainment sector.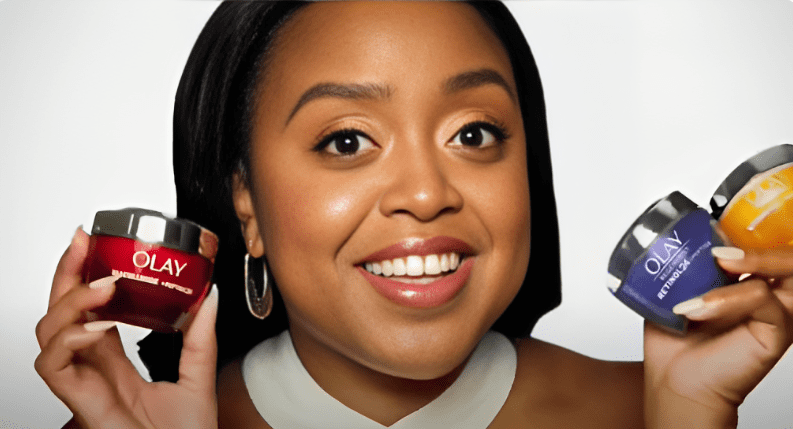 Her mother, Norma Jean Brunson, a kindergarten teacher, instilled in her as the youngest of five children raised in West Philadelphia the virtues of education and creativity.
Quinta's comic career began in high school, when her innate comedic aptitude won her the moniker of "Class Clown."
During her stay at Temple University, she developed her art even further, traveling to Chicago's renowned Second City.
Read More:
Digital Superstardom (2014-2017)
Quinta's distinct brand of humor garnered global recognition in 2014, when she published it on Instagram.
Her Instagram series, "Girl Who Has Never Been on a Nice Date," immediately went viral, propelling her to internet celebrity.
Her relevant content resonated with people, landing her a job as a video producer at BuzzFeed Video.
Her videos portrayed the everyday challenges and humor of twenty-somethings, earning her a loyal fan base.
A Diverse Role Journey (2018-Present)
Quinta's career progressed as she moved into network television. She co-starred in the CW pilot "The End of the World as We Know It," which was a significant step forward in her career.
In 2019, she made her mark on the supernatural comedy-drama series "iZombie," where she played many characters and demonstrated her versatility.
Quinta's creative path led her to the HBO sketch comedy series "A Black Lady Sketch Show," which she co-created with comic heavyweights.
The ABC Victory: Abbott Elementary (2021-Present)
Quinta hit new heights when ABC picked up her single-camera pilot, "Harrity Elementary," and renamed it "Abbott Elementary."
She is the writer, co-executive producer, and star of this pioneering series. "Abbott Elementary" premiered to critical acclaim, with Quinta gaining well-deserved recognition for her innovative approach to network television.
olay retinol commercial Actress work on the show culminated in an Emmy nomination for Outstanding Writing for a Comedy Series in September 2022, making her the first Black woman to get this accolade independently.
Personal Life Beyond the Screen
Quinta Brunson married sales manager Kevin Jay Anik in September 2021, beginning a new chapter in her personal life.
Quinta has showed her support for writers' concerns as a member of the Writers Guild of America, most notably at the 2023 Met Gala, where she proclaimed her support for an imminent writers strike.
Olay: An Innovative Legacy
Olay's first claim to fame was its distinctive pink fluid formulation.
Olay's unusual texture captivated customers and signaled a shift in skincare perception, deviating from typical creams.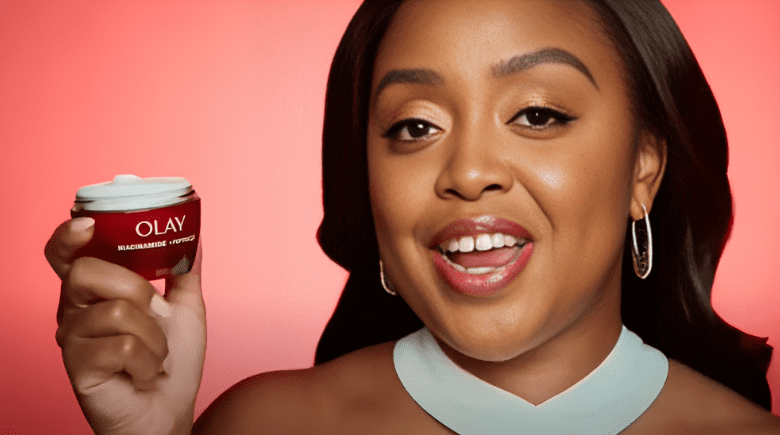 It wasn't just a moisturizer; it was something more deep, a beauty secret that defied logic.
Marketing Mysteries
Aside from its breakthrough formula, what distinguished Olay was its cryptic marketing technique.
The product packaging never described its purpose plainly, leaving customers in the dark.
Print ads used enticing lines like "Share the secret of a younger looking you" and alluded to the mysterious "beauty secret" of Oil of Olay.
human letters from Margaret Merril, a fictitious advice columnist, offered a human touch, bringing readers into the world of beauty mysteries.
The Global Transformation
As Olay expanded into other markets, it changed its brand to reflect local preferences, developing a more intimate connection with customers.
This gave rise to Ulay Oil in the United Kingdom and Ireland, Ulan Oil in Australia, and Olaz Oil in France, Italy, the Netherlands, and Germany.
Olay's commitment to knowing and respecting local cultures was evidenced by its regional adaptation.
The Ascension to Prominence
Richardson Merrell Inc. purchased Olay in 1970 and turned it into a global hit.
The inclusion of "Beauty Fluid" capitalized on the product's notoriety, while Night of Ulay and Beauty Cleanser expanded the line.
Olay's rise to skincare popularity was aided by television advertising.
P&G's Multibillion-Dollar Brand
In 1985, Procter & Gamble (P&G) realized Olay's potential and purchased Richardson Merrell Inc.
This marks a watershed moment in P&G's expansion of Olay's product portfolio and global footprint.
Olay proudly entered P&G's distinguished club of billion-dollar brands in 2013, solidifying its position as a skincare behemoth.
A Global Name
P&G embarked on a campaign to unify the brand under a single global identity in 1999.
This resulted in the global harmonization of Oil of Ulan and Ulay into Olay, with a few outliers such as German-speaking countries and Italy, where it was still known as "Oil of Olaz."
The names "Olaz" became popular in the Netherlands and Belgium.
Unwavering Commitment of Olay
Olay's extensive product line, including the Retinol 24 + Peptide Night collection, continues to inspire and motivate people all over the world.
With Quinta Brunson as their daring face, Olay is poised to redefine beauty standards and encourage women to be bold and confident in their own skin.
Quinta's Influence on Authentic Beauty
Brunson's collaboration with Olay not only represents a big step forward in her career, but also reflects Olay's commitment to true beauty and empowerment.
Quinta's unrelenting confidence and talent will inspire women all over the world to accept their genuine selves, just as Olay has done for decades.
They reflect a courageous determination to confronting any challenge and changing the realm of beauty.
Final words
Finally, Quinta Brunson's development from a teenage comedian to an Emmy-winning actress, and Olay's transformation from a mystery pink elixir to a global skincare hit, have one thing in common: unflinching commitment.
Quinta and Olay share a commitment to authenticity and empowerment, making them formidable allies in the drive to redefine beauty and inspire confidence in women all around the world.
As Quinta continues to flourish on screen and Olay innovates in skincare, their collaboration promises to be a beneficial influence in the beauty industry and beyond.
FAQs
Who is the actress featured in the Olay commercial?
The actress featured in the Olay commercial is Quinta Brunson.
Who is Quinta Brunson, and what is her entertainment background?
She is an Emmy-nominated actress, writer, producer, and comedian known for her work in television and digital content creation.
Who chose Quinta Brunson for Olay's Retinol 24 + Peptide Night collection campaign?
Olay, the skincare brand under Procter & Gamble, selected Quinta Brunson as the face of the Retinol 24 + Peptide Night collection campaign.
Who are some past endorsers of Olay, and what's the brand's history of collaborations?
Olay has collaborated with various celebrities and public figures over the years to promote their skincare products. Past endorsers include actresses, models, and skincare experts.
Who is the actress in the Olay retinol 24 commercial?
The actress in the Olay Retinol 24 commercial is Quinta Brunson. Olay is the brand that produces and presents the Olay Retinol 24 advertisement.
Read More: at Myfavcelebs.com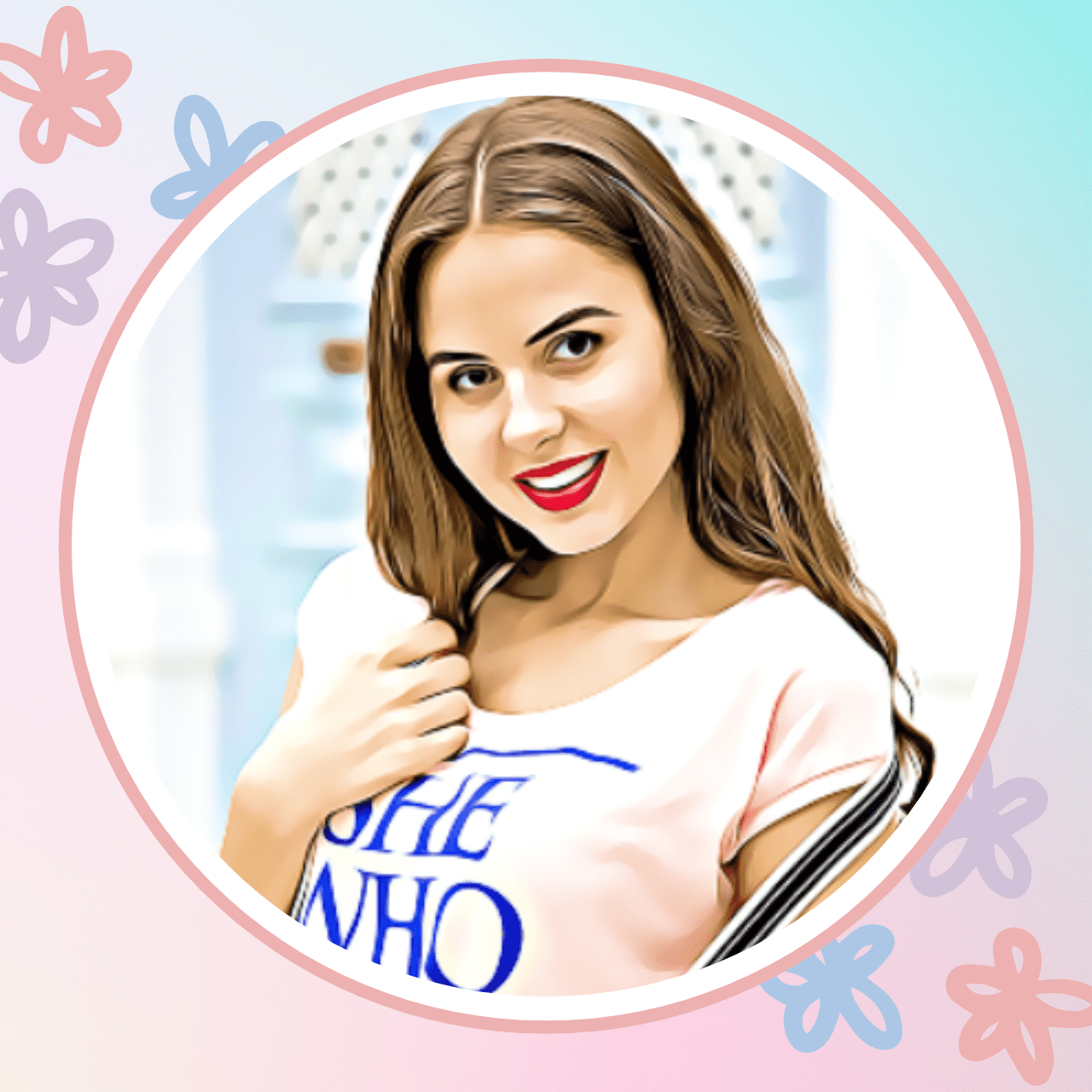 Hello! My Self Olivia Johnson.
I am a passionate writer and love writing blogs. I am also very much interested in the professional world of writing. As of now, I am working for Myfavcelebs.com as a full-time content writer. I have completed my graduation in English Subject and love to read books.
Feel free to comment with your suggestions.
Best Regards
Olivia Johnson ( Author at Myfavcelebs.com)