NFL Plus Commercial Actor Nate Burleson and explore other NFL+ commercial cast. He is more than just a recognizable face on NFL Plus advertisements; he's also a former NFL wide receiver, Canadian-born American television personality, and football pundit who's built a name for himself in the sports and entertainment industries.
In this article, we'll look at his transition from the football field to the television screen, as well as his contributions to NFL Plus advertisements.
NFL Plus Commercial Actor 2023: Nate Burleson
Nate Burleson is the best when it comes to capturing the heart and soul of the NFL Plus experience. In the two unforgettable NFL Plus advertisements, his infectious enthusiasm and passion for the game come through.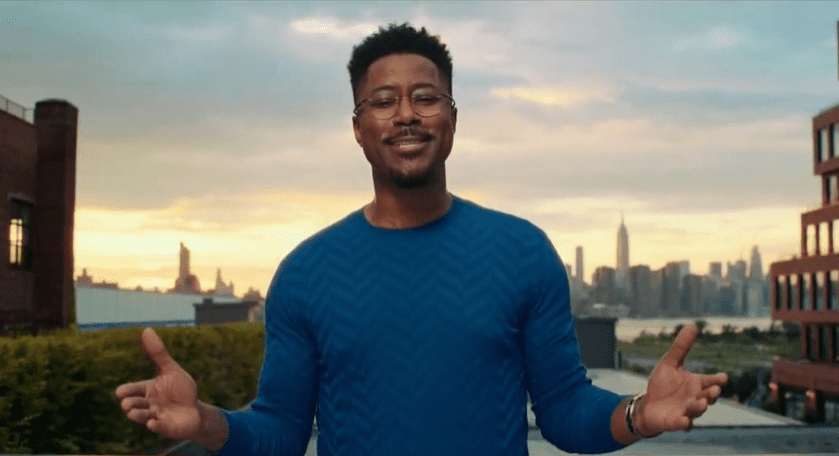 The NFL Plus ad featuring Nate Burleson, which debuted in 2022, are still popular in 2023. People adore them. Nate's warm and enthusiastic presence in these commercials has made them timeless.
Even in 2023, people are still enjoying and connecting with the theme of these ads, which celebrate the passion of football and NFL Plus.
He is a two-time featured star in the NFL + advertisement , and his presence has left a lasting impact: "This Is How You Football" commercial, 2022. "This Is How You Football: No Matter Where You Are" commercial, part of the same campaign, showcasing his enduring appeal.
Let's discuss one by one and later we will see how people loved this commercial.
You May Also Like:
Newday USA Blonde Girl Juliana Folk
NFL Plus Commercial, 'This Is How You Football' Featuring Nate Burleson (August 11th, 2022)
Nate takes center stage in his first NFL Plus commercial, titled "This Is How You Football." This 30-second spot, which will be released in 2022, captures the core of what it means to be an NFL fan.
As you watch the commercial, you'll be taken to a world where football is more than just a sport; it's a way of life.
NFL Plus Commercial actress: Charlotte Dichter
Other notable performers in this include NFL Plus Commercial actress Charlotte Dichter, who plays the girl in the red beanie with her family gathered around a campfire, and acclaimed rapper Ty Dolla $ign.
Together, they offer an enthralling depiction of the diverse NFL Plus community, where fans from all walks of life join together to celebrate their favorite sport.
NFL+ TV Ad, 'This Is How You Football: No Matter Where You Are' Featuring Nate Burleson
But Burleson's involvement with NFL Plus did not end there. He reappeared for a second commercial, "This Is How You Football: No Matter Where You Are," exemplifying the NFL Plus ethos.
This commercial, which was released as part of the same campaign, exposes us to more memorable characters.
NFL Plus Commercial cast: Other Actors
Chris Dattoli takes on the role of a die-hard Chiefs fan in the heart of his kitchen. Michelle Gatpo captures the passion of a Dolphin fan as a surfer woman. Natalia Gomez takes on the role of Backyard Kansas City Chiefs fan, reminding us that football exists outside of the bounds of a stadium.
These advertisements not only caught the essence of NFL Plus, but also Burleson's captivating demeanor, making him a known character for both football and commercial fans.
NFL Plus Commercial review and People's Reaction
People are adoring the NFL Plus Commercial Actor Nate Burleson, and it's easy to understand why. People are reacting to these advertisements on social media, and here's what they're saying:
In these commercials, Nate's infectious enthusiasm and drive had audiences cheering. "I can't get enough of Nate's energy!" "He's the ultimate football fan," one user said.
Fans were equally moved by Charlotte Dichter's rendition. "She adds a lot of warmth to the commercial." "She's like a member of your own football-crazy family," said another observer.
Ty Dolla $ign's cameo is a highlight for many, adding to the excitement. "Ty Dolla $ign in a football ad?" It's unusual, but it works! "He's got style," exclaimed one admirer.
The NFL Plus brand is gaining popularity. "These ads capture the heart of football, and it's a winning formula," one ardent fan tweeted.
The theme of inclusivity in the "No Matter Where You Are" commercial is connecting with audiences. "This ad reminds us that football brings us all together, no matter where we're from," one viewer commented.
The production quality of the commercials was also praised. "The cinematography is superb." "It's like watching a mini-movie about football," said one delighted spectator.
Even in 2023, these advertisements retain their timeless quality. "I've seen these commercials numerous times, and they never get old to me." "They're still as captivating," one viewer conceded.
Of course, like with every advertising campaign, there are certain negative aspects to consider. "I enjoy these commercials, but I wish they were longer." Thirty seconds feels too short!" exclaimed one football fan.
Nonetheless, these minor quibbles aside, the overwhelming consensus is that the NFL Plus commercials are a hit. They capture the essence of the game and have us all yearning for the next kickoff.
About NFL Plus: The Place Where the Magic Happens
Before we go into Burleson's past, let us first define NFL Plus. NFL Plus, formerly known as NFL Game Pass, is an app that allows you to watch live out-of-market preseason games, local and primetime regular and postseason season games, as well as the NFL RedZone and NFL Network channels.
There are two subscription levels: NFL Plus ($7/month) and NFL Plus Premium ($15/month).
A Brief Biography of Nate Burleson
NFL Plus Commercial Actor Nate Burleson, who was born on August 19, 1981, in Calgary, Alberta, Canada, has a long history in sports and entertainment. He hails from an athletic family, with siblings who have succeeded in basketball and football.
His personal path led him to play collegiate football at the University of Nevada, where he made an impact. Burleson was a standout receiver who had 138 receptions in 2002, the second-most in NCAA history.
His abilities on the field drew the attention of NFL scouts, and he was taken in the third round of the 2003 NFL Draft by the Minnesota Vikings. Burleson also played for the Seattle Seahawks and the Detroit Lions during his NFL career, strengthening his presence in the league.
Nate is now a well-known television broadcaster and football analyst. He co-hosts CBS Mornings and covers football for CBS on "The NFL Today" program. He's also appeared on Nickelodeon. Nate has also appeared on various rap tracks as New Balance, displaying his flexibility in the entertainment sector.
Is NFL Plus a Good Investment?
You may be thinking if subscribing to NFL Plus is worthwhile now that you know more about Nate and his role in the NFL Plus advertising.
For $7 per month, you can watch live out-of-market preseason games, local and primetime regular and postseason season games, the NFL Network channel, Fantasy+, and on-demand NFL content with an NFL Plus membership.
For an extra $8 a month, you can upgrade to NFL Plus Premium, which includes all of the benefits of the regular membership as well as the NFL RedZone Channel and the ability to watch full, condensed, and all-22 coaches video replays of games you may have missed.
Finally, whether NFL Plus is worthwhile is determined by your personal preferences and viewing patterns.
It's a good choice for individuals who want complete NFL coverage without having to pay for a TV subscription. However, devoted supporters of a particular team may find NFL Sunday Ticket to be a more specialized solution.
Nate Burleson Is More Than Just a Commercial Star
NFL Plus Commercial Actor Burleson's journey from the football field to the television screen has been incredible. His captivating appearance and passion for the game have not only made the NFL Plus commercials unforgettable, but have also earned him a place in the hearts of football fans all across the world.
Whether you're considering an NFL Plus membership or simply like Nate's diversified career, his tale exemplifies the numerous opportunities available in sports and entertainment.
So, the next time you see Burleson in an NFL Plus commercial, remember that he's a true football icon as well as an engaging TV personality who brings the thrill of football to life.
FAQs
Who does the commercial for NFL Plus?
The NFL Plus commercial features the charismatic former NFL wide receiver, Nate Burleson, who plays a central role in bringing the spirit of football to life in these captivating ads.
What makes the NFL Plus commercials featuring Nate Burleson so special?
The unique blend of Burleson's infectious energy, relatable storytelling, and high production quality sets these commercials apart. They capture the essence of football and resonate with fans on a personal level.
Who are the other actors featured alongside Nate Burleson in these commercials?
In the "This Is How You Football" commercial, you'll find Charlotte Dichter and Ty Dolla $ign. The "No Matter Where You Are" commercial features Chris Dattoli, Michelle Gatpo, and Natalia Gomez.
Why did they choose Ty Dolla $ign for the ad?
Ty Dolla $ign's appearance adds a unique and unexpected element to the commercials. While he may not be a football star, his inclusion brings an extra layer of excitement and style to the ads.
Are NFL commercials still relevant in 2023?
Absolutely! Even in 2023, people continue to connect with the timeless message of these commercials, celebrating the enduring love for football that transcends generations.
What is the central message of these commercials?
The commercials convey that NFL Plus is the ultimate destination for football enthusiasts. They celebrate the diverse and inclusive community of NFL fans and showcase the joy of football.
Is Nate Burleson still involved with NFL Plus?
While Nate may not be actively involved in NFL Plus promotions in 2023, his presence in these commercials continues to make a lasting impact on viewers.
Who can benefit from an NFL Plus subscription?
NFL Plus subscriptions cater to a broad audience. Casual fans can enjoy live games, while die-hard fans can delve into extensive content, including the NFL RedZone Channel and game replays, making it suitable for a wide range of football lovers.
You may also like More at: Myfavcelebs.com
Amazon Cool Cat Commercial Actress
Cascade Platinum Plus Commercial Actress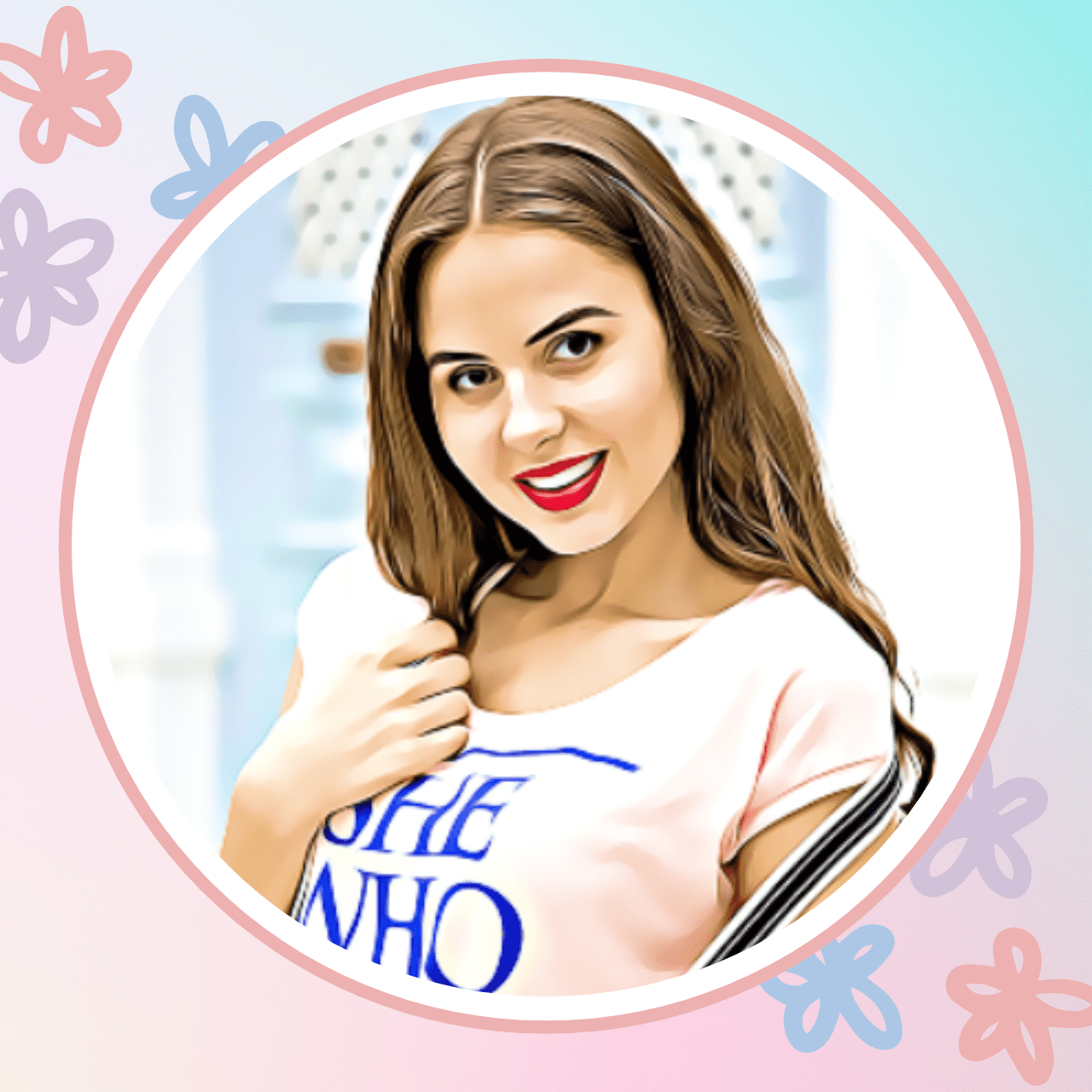 I am Olivia Johnson, a passionate writer who finds joy in creating engaging blogs on topics related to TV ads and commercial actors. I am deeply committed to the professional world of writing. Currently, I am working as a Content Writer at Myfavcelebs.com, where I continue to explore and contribute to the realm of entertainment and celebrity culture.
I have successfully completed my undergraduate education with a degree in English, and my love for reading books has been a lifelong pursuit, further enriching my appreciation for the written word. I have also worked as Ad Copywriter.
Please feel free to share your suggestions and comments.
Best Regards
Olivia Johnson (Author at Myfavcelebs.com)