Lays Football Commercial Stars Tom Brady and Julian Edelman in a Memorable Reunion. Watch the legends in action in this Lays ad. Former New England Patriots quarterback Brady and Edelman have achieved a miraculous comeback, sending waves of excitement through football fans and snack aficionados alike.
But don't expect to see them on the field anytime soon—this comeback comes in the guise of a hilarious advertisement for the renowned potato chip company, Lays.
The Brady Edelman commercial is a touchdown of laughter and NFL nostalgia.
Lays football commercial featuring Tom Brady and Julian Edelman
Lays football commercial has captivated fans across the country is a wonderfully constructed teaser centered on the idea of retired players making a big reentry into the football arena.
Brady and Edelman, as well as other gridiron icons like Randy Moss, Dan Marino, Emmitt Smith, and Jerry Rice, take center stage in this marketing extravaganza created by Lays.
Lays commercial 2023 with NFL Nostalgia
As the advertisement progresses, it becomes evident that the great days of the past may not be as easily resurrected as the legends hoped. The retired players, dressed in their uniforms once more, learn that time changes the nature of the game.
The hectic tempo of modern football exhausts them and causes them to struggle to keep up, presenting a comical yet sympathetic take on the difficulties of unretirement.
Lay retirement commercial has an Amazing Ad concept
The actual jewel of the commercial, though, is the sequence in which Brady and Edelman, who are not in the game, sit back and watch the madness erupt on the field. Brady's deadpan delivery of "Unretirement?" "Who'd be stupid enough to do that?" captures the ad's humorous core.
Basically, In their retirement commercial, Lays brings together a dynamic duo of flavors and fun, much like Tom and Julian.
Just as these NFL legends enjoyed a taste of retirement in their humorous ad, Lays invites you to savor the moment with their legendary chips. So kick back, relax, and enjoy the delightful retirement taste with Lays!
Lays NFL commercial 2023: A Marketing Strike of Genius [Video]
The Lays commercial is more than simply a few minutes of fun; it taps into football fans' deep reserves of memories.
For Patriots fans, watching the powerful Brady-Edelman tandem in action again, albeit in a commercial, brings back memories of triumphant touchdowns and electrifying plays. The timing couldn't be better, with the NFL season just around the corner.
The advertisement not only demonstrates Lays' sense of humor but also their ability to establish a strong emotional connection with their viewers.
Brady Edelman commercial: People's reaction and review
The enormous public response to the Lays advertisement starring Brady and Edelman lays commercial can be summed up in one word: pure love and nostalgia. This advertisement has piqued the interest of viewers ranging from die-hard football aficionados to casual snackers.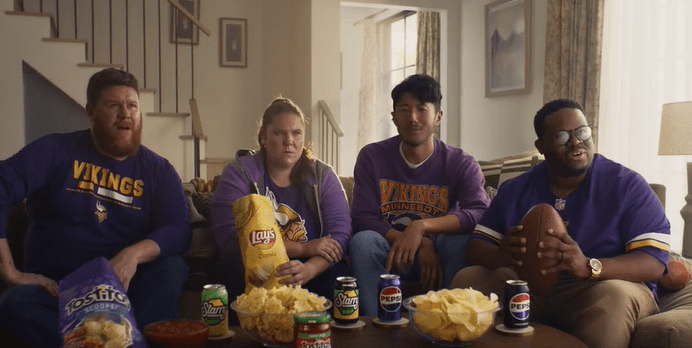 The success of the commercial resides in its ability to smoothly integrate humor and deep feeling, making it relevant and endearing to a large audience. The commercial taps into a deep reservoir of football nostalgia by reuniting two NFL legends, Brady and Edelman, even if just for a chuckle.
It transports viewers back to the New England Patriots' golden period and the exhilarating moments they generated on the field. Lays has not only highlighted their delectable chips, but it has also taken us on a nostalgic trip.
People loved Brady and Edelman's chemistry in Lays new Commercial
Brady and Edelman's chemistry is palpable and wonderful, reminding fans of why they fell in love with these players in the first place. It's an advertisement that makes us smile while also making us need chips, a monument to Lays' marketing skill.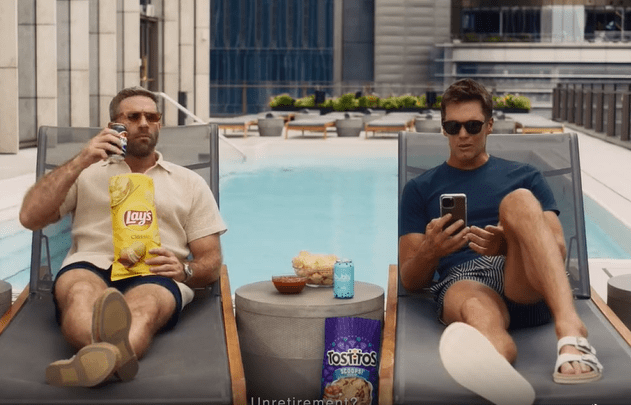 In a world full of transient distractions, this commercial has become a treasured memory, a chance to relive the golden days, and a lovely reminder that sometimes all we need is laughter and chips.
About Lays: Flavorful Crisps for Every Occasion
Lays, a well-known potato chip brand, holds a particular place in the hearts of snackers and football fans alike. Lays, which was founded in the United States, has become synonymous with crispy, tasty chips that never disappoint.
It has become a household name due to its long history and continuous commitment to excellence.
Lays began in 1934, when salesman Herman Lay opened a snack food business in Nashville, Tennessee. The brand grew over time, evolving from humble origins to become a snack food behemoth.
In 1961, the Frito Company combined with Lay's to become Frito-Lay Inc., which swiftly became a snack food business behemoth.
By 1965, the corporation employed over 8,000 people and operated 46 manufacturing sites, with annual revenues reaching $180 million.
First snack food business to invest in television commercials
Lays created history when it became the first snack food business to invest in television commercials, employing celebrity spokesperson Bert Lahr in their advertisements.
"Betcha can't eat just one," their popular slogan, became synonymous with the brand's seductive allure.
Frito-Lay joined with the Pepsi-Cola Company in 1965 to establish PepsiCo, Inc., consolidating its position as a global snack industry leader.
The company kept innovating, releasing new chip kinds like "kettle-cooked" chips and "Wavy Lay's." In response to shifting consumer demands, they also expanded into lower-calorie and fat-free products.
Lays: a global snack sensation
Lays has been a snack shelf mainstay not only in the United States but around the world. In the United Kingdom and Ireland, it is known as "Walkers," while in Australia, it is known as "Smith's.
" It is known by several names in different regions, such as "Chipsy" in Egypt, "Tapuchips" in Israel, "Margarita" in Colombia, and "Sabritas" in Mexico.
What distinguishes Lays is its unwavering dedication to providing a vast range of flavors that appeal to a wide range of tastes.
Lays has something for everyone, from conventional salted chips to adventurous and exotic varieties. It's a brand that knows the value of indulging in a tasty snack, whether you're watching a football game or simply relaxing.
Tom Brady: An Unrivaled Legend
Brady, born in San Mateo, California on August 3, 1977, is a name synonymous with excellence in the world of American football.
Brady has established himself as one of the finest athletes in the history of the National Football League (NFL) with a career spanning an astonishing 23 seasons.
Brady's quest for fame began when the New England Patriots selected him 199th overall in the sixth round of the 2000 NFL Draft.
The football world had no idea that this ordinary draft pick would go on to become the NFL's biggest draft steal and rewrite the record books.
20 years of Tom Brady: Legendary career
He spent the first 20 years of his legendary career with the New England Patriots, where he led the team to remarkable success.
From 2001 until 2019, Brady was the driving force behind the Patriots' dynasty, which saw the team win six Super Bowls and set numerous records.
His leadership, football intelligence, and unrivaled work ethic won him the title of best quarterback of all time.
Brady's list of accomplishments is nothing short of incredible. He holds several significant quarterback records, including career passing yards, completions, touchdown passes, and games started.
Brady's success extends beyond the regular season, as he holds the record for the most quarterback playoff victories, the most Super Bowl MVP trophies, and the distinction of being the only quarterback to win a Super Bowl in three separate decades.
Brady's new chapter with the Tampa Bay Buccaneers in 2020
Brady began a new chapter with the Tampa Bay Buccaneers in 2020, making an immediate impact and leading the team to victory in Super Bowl LV, his seventh Super Bowl title.
His long-term success and adaptability to new circumstances have left an indelible impression on the NFL.
Beyond his on-field accomplishments, Brady's influence extends beyond the football field. He represents endurance, determination, and the notion that age is no barrier to excellence.
His influence extends far beyond football, making him not only a football legend but an unequaled sports icon.
Julian Edelman: A Postseason Superstar
Julian Francis Edelman, born on May 22, 1986, in Redwood City, California, is regarded as one of the NFL's most outstanding postseason performers.
While he may not have received as much attention as some of his peers during the regular season, Edelman's role on the New England Patriots and his postseason heroics have cemented his place in football history.
Edelman's NFL career began when the New England Patriots selected him in the seventh round of the 2009 NFL Draft.
Initially a quarterback throughout his collegiate football career at Kent State University, he moved to a return specialist and wide receiver with the Patriots.
Edelman's toughness and clutch efforts
During the postseason, Julian Edelman's genuine brilliance came to life. Edelman's toughness and clutch efforts shone greatest when the pressure was at its peak.
He is third in postseason receiving yards and receptions, demonstrating his ability to deliver in crunch time. Edelman holds Super Bowl records for punt returns and first-half receptions in a single game, demonstrating his ability to shine on the greatest stage.
Edelman's Super Bowl triumphs in XLIX and LIII were distinguished by his extraordinary receiving yards, which he used to help the Patriots win.
His postseason statistics and ability to produce when it counted gave him the reputation as a great playoff warrior among fans.
Julian Edelman's career and hard work
Beyond his on-field achievements, Julian Edelman's career exemplifies hard work, persistence, and an unwavering dedication to his team's success.
He personifies the spirit of an underdog turned hero, demonstrating that greatness is defined not always by the spotlight, but rather by moments of brilliance when the stakes are highest.
Julian Edelman's legacy as an NFL postseason hero is solid, and his narrative continues to inspire football fans and aspiring athletes alike.
Finally, a Touchdown of Memories and Flavor
The Lay's new advertisement starring Tom Brady and Julian Edelman expertly combines the enchantment of football with the pleasure of indulging in a great snack.
In joking about not retiring, these two legendary players remind us that some moments are better experienced from the sidelines.
The commercial expertly captures the feeling of nostalgia while heightening anticipation for the next NFL season.
As you prepare for the upcoming games, don't forget to grab a bag of Lays chips, sit back, and appreciate Brady and Edelman's amazing reunion.
FAQs
Who are the actors in the Lays New commercial?
Tom Brady and Julian Edelman are the featured actors.
What is the premise of the Lay's new NFL commercial?
The commercial humorously teases the idea of retired football legends making a comeback.
Who are some of the other football legends in the Lays 2023 commercial?
The commercial also features Randy Moss, Dan Marino, Emmitt Smith, and Jerry Rice.
Is Tom Brady actually coming out of retirement?
No, Tom Brady officially retired following the 2021 NFL season.
When did Julian Edelman retire from the NFL?
Julian Edelman retired after the 2020 NFL season.
What is the main message or theme of the Lays retirement commercial?
The commercial combines humor and nostalgia, allowing fans to relive the glory days of these NFL legends while enjoying Lays chips.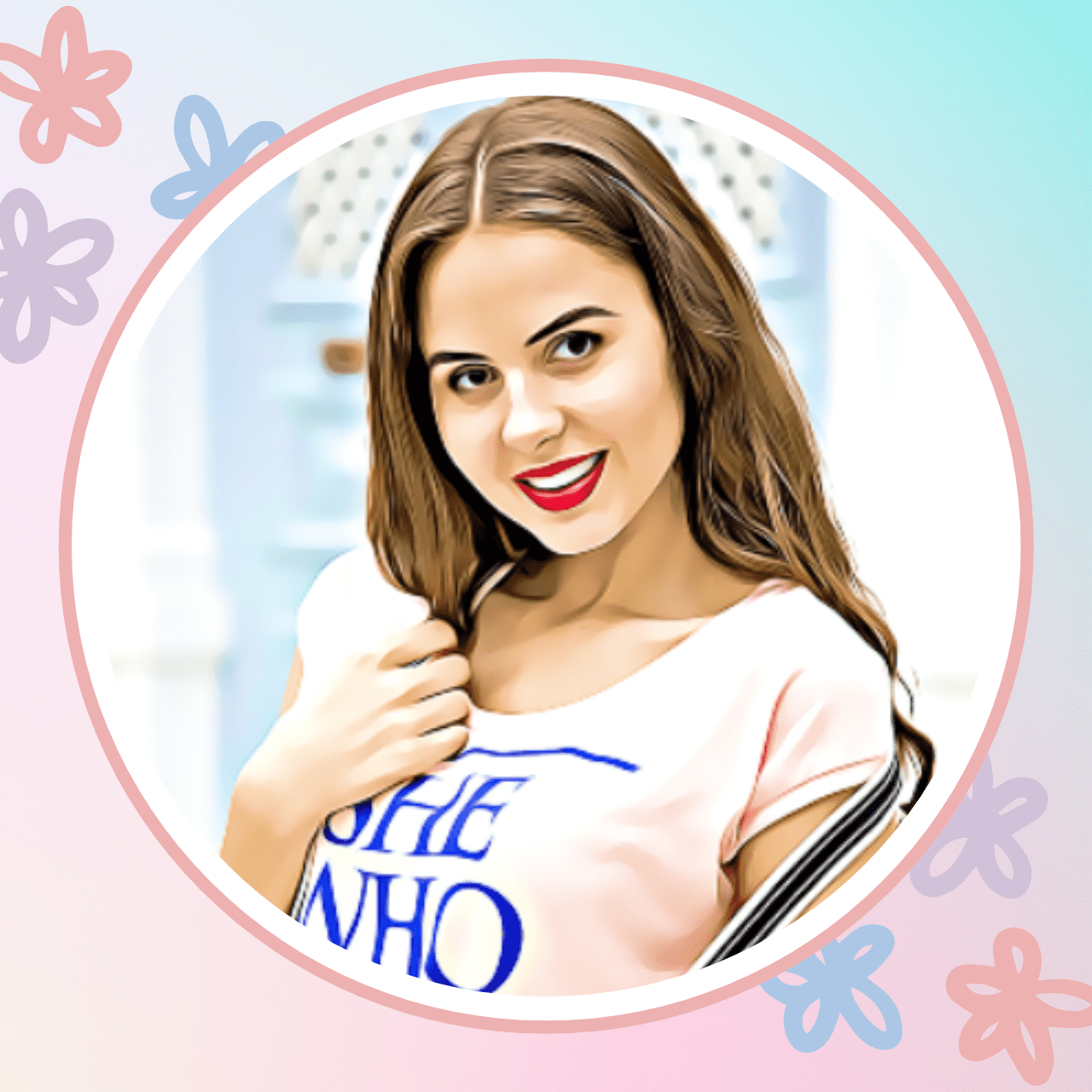 I am Olivia Johnson, a passionate writer who finds joy in creating engaging blogs on topics related to TV ads and commercial actors. I am deeply committed to the professional world of writing. Currently, I am working as a Content Writer at Myfavcelebs.com, where I continue to explore and contribute to the realm of entertainment and celebrity culture.
I have successfully completed my undergraduate education with a degree in English, and my love for reading books has been a lifelong pursuit, further enriching my appreciation for the written word. I have also worked as Ad Copywriter.
Please feel free to share your suggestions and comments.
Best Regards
Olivia Johnson (Author at Myfavcelebs.com)