Detroit Female police officer fired for onlyfans and racy page. Janelle Zielinski's onlyfans page leaked with her department, and she was fired from her duty. She created an account to share her obscene images and videos behind the paywall.
The director of the Detroit Police Department, Chris Graveline, said Janelle Zielinski's Instagram account indicated that she has a paywall social media account where she posts unwanted videos and photos. After this, Janelle Zielinski's only fans page went viral. Today we will share the female police officers having onlyfans and their stories.
Firstly, we will talk about Detroit female police officer who got suspended from her duty.
Keynotes:
Janelle Zielinski police officer was the cop who got fired for having an OF account.
The second Female Cop for having onlyfans is Melissa Williams.
We will discuss both stories, so stay tuned and do share with your friends. Let's talk about the first female officer who resigned after her colleagues learned about her onlyfans page.
Detroit Female police officer fired for onlyfans Account.
Detroit female police officer's name is Janelle Zielinski, and she graduated from the Detroit police academy and started her career with DPD in March.
Her chief, James White, started investigations after knowing that she had onlyfans account and suspended her immediately while She had already resigned from duty.
Later director of the Detroit Police, Chris Graveline, also confirmed that One of the strict rules of DPD is you must keep your private life unsullied. It is a significant point of priority for our officers. He also said that when our department found this kind of case, they got active and took action.
Our Command forces very quickly. Chris further told the media that our Chief White takes these unwanted actions very seriously because it represents not just DPD but all of the city of Detroit.
So, one of the police officers broke the rules, and the Detroit department took action.
Janelle zielinski Instagram
As per some media reports, detroid female ex-cop Instagram name is Jay Victoria, and she is also a fitness freak. She shared some photos on Instagram, where she also linked her onlyfans page, which was the main reason she left her job.
She mentioned this in her Instagram bio; you can also see Janelle zielinski's photos and videos. Here is her Instagram bio.
IFBB PRO ✨
♥️ WBB @hyacine_nassir 💪🏼
CRUNCH/ COACH
ISSA CERTIFIED ✏️
Her bio shows that she is ISSACertifited and a fitness coach as well. So, this was her insta account hope you liked our article. Do share with your friends.
Janelle zielinski reddit
As of now, she has not made an official Reddit account where she uploads her official updates, so if there will any update we will mention her Reddit social media.
Detroit police officer only fans
Detroit Police officer's onlyfans name is Baby_Jay, and she has uploaded 147 POSTS and 167 MEDIA so far and got 5.1K likes. As of January 2023, her onlyfans subscription is just $12/month. So if you are a person who is looking for Female police officers leaked onlyfans, you should subscribe to her page and enjoy her exclusive content.

As she is a bodybuilder with so many social media fans, she just started her Account to connect with her loyal fans so that she can interact with them and share her exclusive content behind the paywall.
You May Also Like:
Get Onlyfans for Free on iPhone, Android, and PC-2023
Ex-Cop Janelle Zielinski Biography, Age, Wiki, Net worth
Janelle is an ex-Detroit police officer and her social media name is Jay Victoria, and she is a fitness coach, ex-cop police officer, and snap bodybuilding champion. Per her social media account, she celebrates her birthday on July 16 every year.
Now we will discuss Janelle Zielinski's Age, Bio, wiki, net worth, and current profession.
| | |
| --- | --- |
| Real Name | Janelle Zielinski |
| Profession | Certified Personal Trainer, Creator, and Influencer |
| Works at | Crunch fitness |
| Skills | ISSA CERTIFIED |
| Birth Date | July 16 |
| Age (as of 2022) | Between 24 – 31 years old |
| Birthplace | Tampa, Florida, United State |
| Current Residence | Tampa, Florida, United State |
| Height (Approx) | 6 ft |
| Weight (Approx) | 70 Kg |
| Nationality | American |
| Religion: | Christian |
| Sexuality: | Straight |
| Ethnicity | American |
| Net Worth (Estimated) | $570K |
| Education/Degree: | Graduated from the Detroit police academy |
| Zodiac Sign | Update soon |
| Mother's name | Mrs. Zielinski |
| Father's name | Mr. Zielinski |
| Relationship status | Single |
Janelle Zielinski Police officer (ex) Fitness Career
Currently, ex-Detroit police officer Janelle Zielinski working as a certified personal trainer at crunch and looking for other opportunities. She was an athlete player in her college and a social media fitness sensation. She also worked as an influencer and creator.
She said in an interview that her goal is to wake up every day and do what she loves: fitness and bodybuilding. She pushed herself into fitness at an early and young age because she wanted to do this for as long as possible.
She stated in an interview that some people don't get to like say they reached their dream and goals. She also said that you would find out of every hundred competitors, maybe one that has what it takes to do it at this level, maybe two.
Zielinski was a college athlete who got injured and wanted something where she was in control of her life. She said that now she is in control of her life.
She also advised upcoming fitness freaks and bodybuilders that no one else to make excuses about their house, comfort, and luxury. Janelle also said that you know it's all in your hand, and she believes in reaming in our control.
She started with just losing weight, and surprisingly she inspired many girls after she lost about a hundred pounds. She was overweight and wanted to kick it up a notch, so she decided to start trying through trainers and stuff as soon as she hit that stage.
While losing weight, she also got attracted to the process and placed second in a major national show. She went from the state-level stage to the national-level location without a hiccup.
The 19 up there on that page with them and then placing second was unexpected, but she wasn't happy about people who are going to worry though you didn't win. However, she did not win, but she won fans.
She was that overweight kid, and she was that girl binging like that was she and just beyond possible, and it took years like she still fell off. Zielinski said that "I still have days when I am total human like you should see me over the weekend on the beach no eating uh snack sandwich like there are days and I
I still have cravings, but it's learning how to do it in moderation, and that's what I want to show people. That's why I like I post on social media.
So, it was about ex-cop Janelle Zielinski who got fired for having an onlyfans account.
Conclusion
So, we have shared the complete story of a Female police officer and also told why she was fired for having onlyfans accounts. Many people have given their mixed reactions, which is why she left her job to pursue her fitness career. We have taken some media reports to describe this story and will later update more stories like this.
Now we will take some faqs so that you can clear your remaining doubts.
FAQs
How old is janelle Zielinski?
As per her Instagram, she celebrates her birth on July 16 every year and she is between 24 to 31 years old.
where is Ex-Detroit police officer Janelle Zielinski?
currently, she is working as Certified Personal Trainer, Creator, and Influencer.
Which ex-Detroit female cop got fired for having onlyfans?
Her name is Janelle Zielinski and her Instagram name is Jay victoria.
More at Myfavcelebs.com
Check out our new Commercial actor's News and information.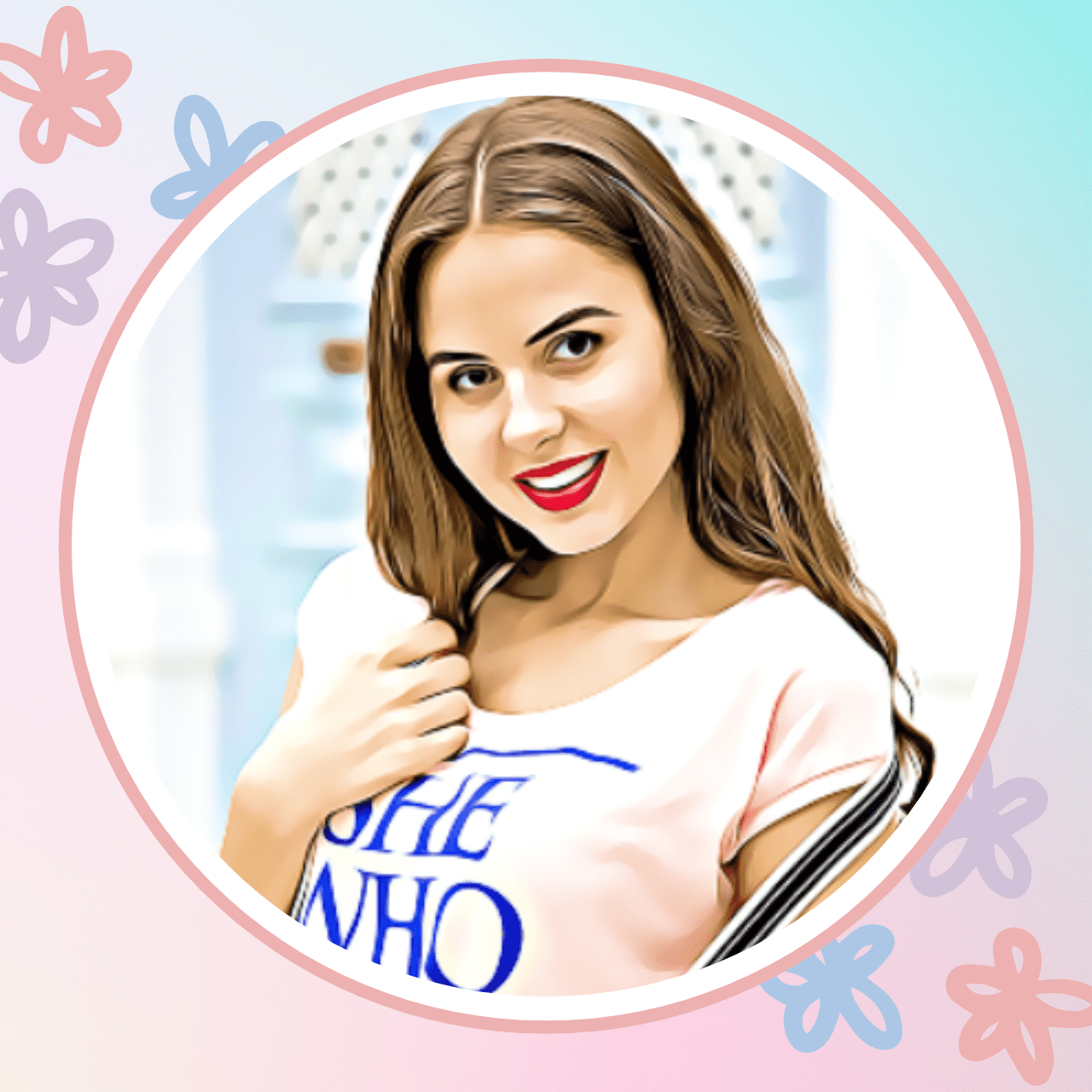 Hello! My Self Olivia Johnson.
I am a passionate writer and love writing blogs. I am also very much interested in the professional world of writing. As of now, I am working for Myfavcelebs.com as a full-time content writer. I have completed my graduation in English Subject and love to read books.
Feel free to comment with your suggestions.
Best Regards
Olivia Johnson ( Author at Myfavcelebs.com)